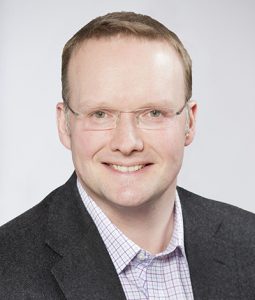 This Industry Viewpoint was authored by Steve Douglas, Head of Market Strategy, Spirent Communications
Fully automated factories. Immersive augmented reality experiences. Telesurgery, shipping drones, Smart Cities, autonomous vehicles—the future that 5G will unleash really does look like something out of Star Trek. And you can expect to start seeing those use cases, and others we haven't even thought of yet, in the coming years.
But what about this year? After all, 5G networks are now live in just about every market.
In our role working with operators to test emerging 5G networks and services, we tend to get a sneak preview of what's on the horizon. And we can report that, even as operators lay the groundwork for tomorrow's futuristic applications, they have big plans for today. Here's some of what you can expect in the coming months.
Standalone networks will start going mainstream.
There's one big reason we're still waiting for some of those sci-fi wireless applications: current 5G networks can't actually support them. Most operators have completed the first stage in 5G transformation, deploying 5G non-standalone (NSA) networks that use 5G radios connected to existing 4G/LTE cores. The next stage in 5G evolution, 5G standalone (SA) networks, will use 5G technologies and architectures end to end. A handful of operators launched early 5G SA networks in 2021, but based on the testing we're seeing, more will go live this year.
Mobile operators and hyperscalers will find more reasons to work together.
One reason more operators haven't yet completed 5G SA rollouts is that they're just really complicated. 5G SA uses cloud-native core networks, and most operators are still in early stages of adopting cloud-native software and operations. As they do, some are finding the transition so complicated, they're looking to outsource parts of it. This year, look for more operators to partner with the big cloud companies (Amazon, Microsoft, Google) to host their 5G software. It's an easy way to tap into cloud economies of scale and accelerate rollouts, while reducing operational complexity.
Edge services go to market.
Partnering to deploy 5G software is just one example of the growing ties between operators and hyperscalers. This year, look for them to collaborate on new edge cloud offerings, especially targeting enterprises. Hyperscalers have the cloud footprint and strong business relationships with edge solution vendors and the enterprises looking to buy them. Meanwhile, operators have the 5G know-how and last-mile networks that are the envy of the industry. It just makes too much sense to work together. Look for public cloud solutions targeting consumer video, gaming, and augmented reality, and a big push for enterprise private cloud offerings focusing on video surveillance and security, desktop-as-a-service for remote workers, and more.
Private 5G comes to a stadium near you.
In addition to new enterprise edge offerings, operators will be rolling out new private 5G services, especially for large venues like stadiums and concert halls. In helping carriers test indoor mmWave small cells, we've repeatedly found these networks deliver even better coverage and performance than anticipated. A relatively small private 5G footprint can deliver over 1 Gbps to thousands of concurrent indoor users—with much less equipment than other connectivity options. The economics are just too compelling, and you can expect to see this first major private 5G use case go mainstream this year.
As 5G networks get more complex, more operators will turn to AI.
The industry has wrestling for years with the mounting complexity that network Ops teams have to contend with. 5G makes things even more complicated—exponentially so, if you're judging by the number of discrete components to manage in cloud-native 5G network software. Human brains just can't keep up with so many moving parts. Enter artificial intelligence (AI). While AI-enabled operations isn't a new concept, this is the year operators start to lean heavily on it. Based on testing we're seeing, expect major AI deployments in 2022, paired with active assurance, which injects synthetic traffic into the network to simulate real users. With AI, the network can detect problems as they crop up and make smart decisions to address them, automatically, in real time.
Open vRAN goes live.
You might be sensing a theme. 2022 is the year that many 5G trends we've seen building for a while (edge computing, AI, private wireless) turn into real-world deployments. Here's another for the list: open virtualized radio access networks (Open vRAN). Open vRAN breaks up previously closed, monolithic RAN radio units into discrete virtualized components, potentially from different vendors. This gives operators much more flexibility in how they architect their networks, while opening up space for third-party vendors and startups to bring groundbreaking new innovations to the RAN. Based on testing happening now, it will likely be another year or two before Open vRAN hits denser areas. But for rural regions, indoor venues, and other non-dense deployments this year, Open vRAN is coming to a network near you.
If you haven't already, please take our Reader Survey! Just 3 questions to help us better understand who is reading Telecom Ramblings so we can serve you better!
Categories:
Industry Viewpoint
·
Wireless