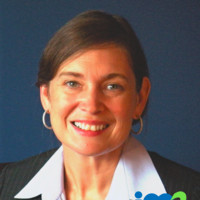 This Industry Viewpoint was authored by Mary Stanhope, CMO at Unitas Global
In 2020, we observed the impact of the global health situation on cloud-based computing and demands for edge connectivity. A study conducted by PWC states that in the first quarter of 2020, cloud spending rose 37% to $29 billion. In the same study, Gartner estimates cloud spending to rise 19% by the end of 2020. While 2020 posed numerous challenges, there has been one positive outcome: it accelerated digital transformation for enterprise businesses everywhere, while also highlighting challenges at the edge – where people live and now work.
With digital transformation comes an increase in cloud adoption and the need to enable more people access to the internet. Disparities in digital enablement are now exacerbated and can no longer be deferred. Data needs to reach locations not readily accessible. Furthermore, the increase in reliance on the internet and cloud-based applications and services during the pandemic highlighted the need for enhanced connectivity solutions, not just datacenter-to-datacenter but end-to-end or more accurately, edge-to-edge. This shift has challenged traditional network design approaches in 2020.
Defining the Edge
For enterprises, end-to-end connectivity is often considered a rarity – dare I say a myth – it's required, but not always available. There are limited providers who make true end-to-end services available. This scarcity drives higher costs and increases the complexity of support – all impacting business operations. As we consider edge connectivity, we must also consider what this means. This year the enterprise edge has been a moving target. Routes that used to connect tall shiny office buildings to cloud applications are now fanned out across employee provided connections. This distance between the worker and the data and services they interact with creates inefficiencies from a bandwidth and throughput perspective. Regardless of what type of device (computer, mobile phone, or tablet), reliable, secure, and consistent access to cloud data and SaaS apps across the internet was in high demand in 2020. As a result, enterprises shifting to support a more dispersed employee base were hindered by limitations available at the employee's location and their ability to access reliable services.
The shift from traditional corporate Wide Area Network (WAN) strategies to distributed, hybrid network capabilities forced enterprise network managers to rethink their approach to digitization. A corporation's data and the ensuring infrastructure that power and enable it is very important, however, if it can't be accessed or used by employees, where they are working, it's ineffective.
Shifts Required to Enable the Network Edge
When you have limitations in network capabilities anywhere in your design, it impacts the overall performance of everything that travels over the top of the network. Gaining access to and insights into edge-to-edge services is extraordinarily important to ensuring the network design can support the existing and future needs of a business.
To solve for these problems, a number of shifts are required to optimize the network edge for enterprise:
Applications need to be even closer to the user than previously possible; leverage local data centers as on-ramps to multiple applications and cloud capabilities
Local connectivity designed for residential use is ineffective for enterprise cloud services, requiring local aggregation for last mile solutions to ensure reliability and performance meet enterprise standards
Control and visibility were never more important as workers pushed data across different low performance network services – managed firewalls, routers, and SD-WAN enabled the enterprise edge to push out and still leverage the cloud
Network automation is a must have, delivering multiple virtual services that can be provisioned and scaled seamlessly – edge to edge
Expect more software, streaming and video content, to shift to the cloud, redirecting on premise software and applications to a SaaS model in 2021
Plan now for the re-shift of some data traffic back to core enterprise locations and offices
The quick shifts in network deployments implemented during the pandemic solved short-term problems at the enterprise edge, while at the cloud edge providers innovated the automation of network ordering and provisioning to speed up scalability. The improved efficiencies are here to stay.
Next generation managed service providers emerged, providing enterprises with a single view into end-to-end IT environments, inclusive of devices, VPNs, network, cloud infrastructure and local access. Ensuring your provider can deliver these invaluable capabilities edge-to-edge is consistent will be key to taking on the shifts ahead in the new year.
If you haven't already, please take our Reader Survey! Just 3 questions to help us better understand who is reading Telecom Ramblings so we can serve you better!
Categories:
Cloud Computing
·
Industry Viewpoint
·
Managed Services