This Industry Viewpoint was authored by Sean McDevitt, partner at Aurther D. Little
As we reach the close of 2020, the make-or-break moment for telecom companies to realize the potential from IoT is becoming clearer. The promise of a new phase of digitalization driven by multiple converging enablers – robotics, AI, AR, and other digital interfaces – is here. Additionally, 5G rollouts promise to enable additional IoT use cases previously unattainable or difficult to scale. In this next phase, digital enablers will not only support and improve existing use cases, but also enable the development of entirely new solutions to industry problems.
Quite simply, the true value of IoT lies in its ability to generate new business models, internal processes, and new ways of working. But how do we get there? Will next-generation connectivity be an entry ticket for operators?
Yes, and here's how.
Many of the new IoT use cases will also increase demand for high-performance connectivity beyond pure bandwidth. In a more digitally connected world, with machine-to-machine communication supporting mission-critical business activities, dependability and reliability become vital. To become trusted partners and develop business in the digital transformations of industry verticals, operators will be faced with a choice – establish positions today and grow with the market, or risk losing relevance as their current technology, go-to-market, and delivery models become outdated. The value created by these transformations is shaped by specific opportunities and challenges – each vertical unlike the other.
With 5G wireless network deployment and associated fiber bandwidth gathering momentum across most of the globe, wireless connectivity will be the cornerstone of enabling digital solutions across industries and, as a result, telcos should be better positioned to capture shares of the market. Ensuring a sustainable business will require moving from IoT 1.0 (simple data collection) to IoT 2.0 (optimization). Providers that are not participating in IoT 1.0 will find it difficult to enter the market in IoT 2.0. This emphasizes the necessity to start cementing the right position today, gradually adding value to use cases by expanding offerings and building larger businesses in the process.
Securing a winning position requires a structured approach with a clear understanding of customer needs. Below are 5 steps that operators and other IoT solution providers can take:
Identify needs and requirements of targeted customers. Research and learn what the current unmet needs are across all customer verticals. Determine the need for improvements in cost reduction, efficiency, and customer experience and how IoT solutions can be leveraged as a solution.
Identify the business needs that can be translated into technical needs. Evaluate what connectivity parameters such as data rate, latency, security, mobility, etc., will be required and if the application environment will require public or private settings. Review needs for additional requirements such as cloud infrastructure, IT middleware, data management and analytics, and application platforms.
Identify the best approach of vertical or horizontal.

With both of these directions, companies will need to structure their outreach accordingly. When operators choose a 

vertical approach

, they focus on industries in which they intend to establish commanding market positions as trusted providers of IoT solutions. However, this approach can pose challenges for resources and capabilities due to the diversification of IoT solutions.

The horizontal approach

 is to group digital use cases with similar functionalities and/or requirements for technical, commercial and marketing capabilities across multiple industries. Industries with specific regulatory requirements such as healthcare or financial services can pose a challenge and should be considered in the 

commonality analysis

. A mix of vertical and horizontal groupings is often appropriate. 

Identify direction for partnerships for commercial and technical challenges. This will require considerations in 2 key areas: deciding if it will be more efficient and economical to develop capabilities in-house or procuring from others, and whether there are suitable partners to engage to build an ecosystem in which use cases can be delivered successfully.
Build an execution strategy. This will require prioritizing use cases and points in the value chain at which companies should position themselves in order to best play to their competitive strengths. Additionally, having a strong grasp of regulatory constraints must be considered.
In the new year, we can expect to see a shift from "digitally supported" to "digitally driven," which will heavily impact many industries going forward. As IoT development will radically affect the financial outlook and value creation across industries, it is crucial for management teams to prioritize investments in IoT solutions and infrastructure.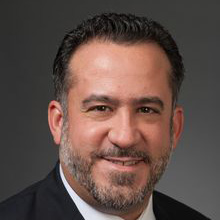 Sean McDevitt is a Partner within the Telecommunications, IT, Media & Electronics (TIME) practice at Arthur D. Little, an international management consultancy that links strategy, innovation and technology to ensure client success. He can be reached at McDevitt.Sean@adlittle.com.
If you haven't already, please take our Reader Survey! Just 3 questions to help us better understand who is reading Telecom Ramblings so we can serve you better!
Categories:
Industry Viewpoint
·
IoT, M2M
·
Wireless