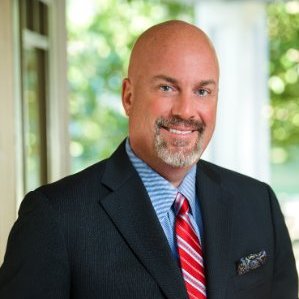 This month will see the launch of United Cable Company, a new affiliate of the David Ross Group that hopes to stir up some trouble in and around the submarine cable marketplace. Eric Gutshall is helping to found the new entity and will act as its Global Head of Asset & Capacity Sales. Eric is is moving over to UCC from his longtime role at Hibernia Networks, where he was one of the prime movers behind the first transatlantic cable to be built in a decade. He's here today for a quick chat prior to ITW next week.
TR: What are the origins of United Cable Company, and how did you get started with the project?
EG: Thanks Rob. I formally launched United Cable Company (UCC) with my partners to exclusively represent a growing list of subsea and terrestrial assets for dark fiber and lit capacity. Our cables circle the globe– and include access to and around South America, Europe, and Asia. UCC engages and collaborates with the world's leading telecom professionals to better prepare existing fiber systems and network technologies for the growing, global capacity demands, particularly for pre and post sale assets.
TR: What do you hope to bring to the table?
EG: A couple of things makes UCC unique… first we represent the world's most distinctive submarine and terrestrial cable assets. "Links with Distinction" is our tag line. We look for exclusive routes that are often highly-sought after and are unique assets. We are also complementing this dark and lit capacity with data center and cloud infrastructure design, when need arises. Second, we are attracting plenty of attention in the subsea market because instead of representing a single cable asset, like many of my UCC partners and I have done for decades, we are now representing multiple, global routes, as a 'one-stop shop' for companies interested in global or regional capacity. We offer Sales, Marketing, Engineering support and ultimately properly positioning the cable asset directly into the global marketplace. This has been my passion, drive and dream since my early days at MCI.
TR: What is UCC's relationship with the rest of the David Ross Group? What divides what you do from what they do?
EG: UCC is an affiliate company of the well-established David Ross Group. DRG specializes in planning, engineering, managing construction consultation, operating and commercializing undersea fiber optic telecommunication infrastructures worldwide. UCC is its network commercialization arm, and is responsible for forming a strategy, engineering the design, and ultimately marketing and selling its subsea assets and capacity.

TR: So is your main focus the sales and marketing of these assets or the design and implementation?
EG: Great question. It's both. We specialize in the sales and marketing of these cables, both lit and dark fiber assets internationally. We also offer engineering support. I have assembled an experienced team of industry friends from the past that each have their own area of expertise. John Sarkis (formerly of Digital Realty, Deutsche Telekom and MCI) is a managing member and global head of colocation and cloud development. And we just brought on David Ellis (formerly of Hibernia Networks, Abovenet, Onfiber, Ciena and MCI ), also as a managing member as well as our global head of network development and engineering. I worked with both of these gentlemen before, either at Hibernia Networks, where I spent the past 12 years developing and leading Hibernia's global sales, marketing and partnership programs, at Tyco Submarine Systems/Tycom, and/or at MCI's financial district branch in lower Manhattan, 61 Broadway and 100 Wall Street, in the early 1990s. So we are a trusted team that have worked successfully together for 20+ years. We are also bringing on some other key sales executives and trusted global agents. If these are not 1xBet free bets, but another type of promotion that the bookmaker has sent, then you should check the combination in a special section. 1xbet is clearly not a rising star anymore. We decided to offer you a unique promo code for 1xbet unlocking a 130$ bonus. It is activated during account creation. Thanks to this, you can bet not only your money, but bonus money, the number of which will depend on the amount of the first deposit, but not more than the limit indicated on the site.
TR: What assets are of most interest to UCC? Is it all fiber, or is there room for data centers, towers, or internet exchanges?
EG: Our UCC assets are subsea and terrestrial fiber, as well as unique data center offerings connecting to key internet exchanges. John Sarkis, formerly of Digital Realty, is an established player in the data center and cloud strategy markets, and is heading up these efforts for us.
TR: What do you think the biggest challenges facing the global infrastructure industry today?
EG: I would say there are two huge challenges that are both very connected: first- there's a lack of diversity of assets around the globe- which can often mean lack of security. To address this, we need to partner together with many of our new and existing asset owners, share critical information and data, and work together to keep our communications safe, not just region by region, but globally. UCC is addressing this challenge with its clients both pre and post asset sales. Today is also a great time of opportunity, as funding is currently available and there are plenty of new assets, both wet and dry, being planned and built. So I am extremely optimistic here.
The second largest challenge: learning to think differently about global asset sales. Our industry's sales strategies need to shift quickly to ensure a more positive customer experience. Bandwidth-hungry clients want speed and diversity…which require unique assets and bundled offerings. That's why we created UCC's sales model of the future; a retained and expert team as part of a pay-for-performance model. This approach is unheard of in the industry as organizations continue to hire huge sales forces to farm accounts, which cut into margins.
We here at UCC are disrupting the way people buy and sell capacity and assets. We sell multiple subsea assets paired with non-traditional terrestrial backhaul, not just common carrier conduit links into common carrier hotels. We enhance the customer experience by connecting the right buyers with the people behind the networks, removing the red tape. This cuts down on expenses, sales cycle, time to market, salary overhead and overall bureaucracy. UCC provides a go-to-market strategy, marketing, sales, engineering support which rises above the typical inside sales or standard agent models.

TR: Content players seem to be driving (and funding) much of new global infrastructure, while traditional players are hesitant to make big moves. Do you think the content guys are making good decisions or repeating poor ones?
Speaking broadly, I think investing in new global infrastructure is a safe bet, particularly when following the big content players, as these players are determining where global traffic is significant. They are driving such demand and the world's communication needs…so yes they are making great decisions.
We as human beings have had a need to communicate with one another, ever since painting pictures on cave walls, and now, today, with multiple devices per person, the need for infrastructure to support the onslaught of data has never been higher, nor does it show any sign of slowing down. We here at UCC have seen incredible, 'out of the gate' interest, by content players as well as wholesale global carriers, financial companies and others that want to follow these routes. And I think on a very basic level, the need is the same: large, secure, fast and high-performing capacity.
TR: Thank you for talking with Telecom Ramblings!
If you haven't already, please take our Reader Survey! Just 3 questions to help us better understand who is reading Telecom Ramblings so we can serve you better!
Categories:
Industry Spotlight
·
Undersea cables