Happy New Year to everyone!  Now that the northeast has mostly dug out and the hangovers have abated, it's time to get on with 2011 already.  There were a few management changes of note that took place over the holidays that are of interest.
Over in Europe, Colt Group (LON:COLT, news) has appointed a new CFO.  Mark Ferrari will be moving in fresh from his position as managing director of Fidelity's Devonshire Investors.  Colt has been jogging in place for several years, churning off voice revenue while growing data, while streamlining and restreamlining ad infinitum.  Perhaps they are now ready to kick it into a higher gear?  (Think Ferrari… Ok I know it was lame.) The current CFO, Stuart Jackson will be moving on as of March 31.
Sonus Networks (NASDAQ:SONS, news, filings), on the other hand, is losing its COO Guru Pai, one of the more memorable names in the sector.  Seems like you wouldn't need a title of COO when you're already a Guru…  Pai cited personal reasons, and will be leaving immediately.  Sonus, reiterated its guidance of $225-245M for full year revenue, no doubt seeking to ease any potential market worries.
Hibernia Atlantic found itself a new CFO, bringing in Lloyd Jarkow who had been VP of Corporate Development amongst other positions over at AboveNet for some 13 years.  He will take over the financial helm as Hibernia takes on its biggest project to date, the construction of a brand new transatlantic cable aimed at the low latency marketplace.  He'll have plenty to keep him busy in 2011 from that alone I suspect.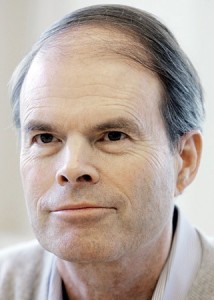 And finally, clwr may have solved its short term financial crunch in December, but it will face 2011 without its illustrious Chairman.  Craig McCaw has left as Chairman of the Board as of December 31, and according to the filing his board spot will be filled by Benjamin G Wolff.  One gets the feeling that McCaw was ready to move on to the next big idea rather than babysit the later stages of the Clearwire buildout.  He does seem to prefer the concept stage to the day to day details that come later.  I wonder what he's got on the drawing board…
If you haven't already, please take our Reader Survey! Just 3 questions to help us better understand who is reading Telecom Ramblings so we can serve you better!
Categories:
Metro fiber
·
Undersea cables
·
VoIP
·
Wireless