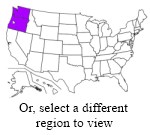 A collection of metro fiber maps for networks in the region often called the Rust Belt. In this case, the Rust Belt is defined as the states of Michigan, Ohio, Indiana, Wisconsin, and Illinois. but not including the Tier-1 Chicago Metro Area which has its own page.
Company
Maps
Lit/Dark
Comments
123.Net
Michigan
lit
on-net buildings
Crown Castle
Milwaukee
both
PDF, KMZ also
ACD.net
Lansing, Grand Rapids
both
CFN
Elkhart County IN 
lit
Charter Business
Michigan, Wisconsin
lit
PDFs
Enlite
Columbus, Mansfield
dark
Everstream
Ohio, Michigan, Indiana, Illinois, Wisconsin
both
on-net buildings
FairlawnGig
Fairlawn
Fibertech
Columbus, Indianapolis
both
CityNet
Columbus
lit
Horizon
Southeastern Ohio
lit
iFiber
Northwestern Illinois
both
Independents Fiber Network
Toledo and NW Ohio
lit
Indiana Fiber Network
Columbus, Fort Wayne, Indianapolis, Kokomo, South Bend, Terre Haute, Warsaw
both
Or zoom in on this map.
LakeNet
Hemlock, Merrill, Marion Springs and St. Charles, MI
lit
Level 3 Communications
Detroit, Lansing, Kalamazoo, Indianapolis, Cincinnati, Dayton, Columbus, Akron, Cleveland
 both
Google Maps, zoom in
Segra
Ironton, Columbus
lit
Google Maps, zoom in
Merit
Michigan
both
Metronet Zing
South Bend
dark
Multi-tenant buildings
Midwest Fiber Network
Milwaukee, Madison, Kinosha, Racine, Green Bay, Chicago, Appleton, Sheboygan, Detroit, Lansing
RocketFiber
Detroit
lit
Uniti Fiber
Illinois
both
Unite Private Networks
IN: Winchester
IL: Bridgeview – Hickory Hills, Buffalo Grove – Arlington Hieghts, Chicago, Naperville
dark
US Signal
Detroit, Toledo, Cleveland, Columbus, Dayton, Cincinnati, Lansing, Milwaukee, Madison, Green Bay, Indianapolis, Bloomington, Fort Wayne, Kalamazoo, South Bend, Grand Rapids, Lafayette
Lit
Interactive map, click on desired city
Vergennes Broadband
Lowell, MI
lit
Windstream
Cleveland, Columbus, Dayton, Detroit, Cincinnati, Toledo, Indianapolis, Detroit, Grand Rapids
both
Wisconsin Independent Network
Wisconsin regional/metro coverage
WOW! Business
Evansville, Cleveland, Columbus, Detroit
Mid-Michigan
lit
KMZ
Zayo

Indianapolis

,

Fort Wayne

, South Bend, Lafayette, 

Toledo

,

Cleveland

,

Columbus

,

Akron

,

Cincinnati

, Youngstown

, Ann Arbor, Lansing

both
Google Maps interface, zoom in

Still seeking maps for the following known providers:
Cogent
Cleveland, Detroit, Indianapolis
lit
on-net buildings tool
Extra Mile Fiber
Dayton
XO
Detroit, Cleveland, Columbus,
both
Where possible, all links are to material offered on the websites of the company operating the fiber.  I prefer such links, but will sometimes host the files myself where the operator agrees, and in rare cases may point to third party sources.  Where available, links to on-net building lists are also given.
Additional maps of metro fiber networks that ought to be on this list are very welcome, as are corrections to the above links. Please just leave a comment below or send an email to info@telecomramblings.com.