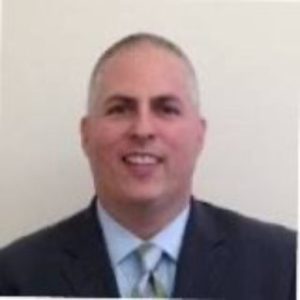 New York City is one of the biggest commercial markets in the world, but it has long been one of the most difficult places to build infrastructure.  Manhattan is one thing, but few providers have historically been brave enough to venture out to the other boroughs like Brooklyn, Queens, and the Bronx in force.  With us today is Doug Turtz, who took over at Skywire and Xchange Telecom earlier this year.  Rebranding under the moniker 'Skywire powered by Xchange', the company is gearing up to take its hybrid fixed-wireless and fiber approach to a wide swath of underserved destinations around the metro area.
TR: What is your background and how did you get involved with Skywire and Xchange?
DT: I started my journey in telecom in the late 90s when I went from management consulting to a small company that was acquired by Metromedia Fiber Networks, which became AboveNet. There I climbed to VP of Enterprise Sales before Zayo acquired the company in 2012.  I jumped over to Lightower Fiber Networks and stayed on when the company was sold to Crown Castle in 2017. Later I joined a platform software company as the CRO before landing at Lightpath.  But then somebody I knew introduced me to Xchange Telecom and Skywire, which was going through a transformation with a new private equity firm, NOVA Infrastructure. It was unique timing and opportunity in one package, so I decided to make the move. A fixed wireless and fiber hybrid was new territory for me, so I've been doing a lot of learning over the last nine months.
TR: What is the current relationship between Skywire and Xchange Telecom.
DT: Xchange Telecom was the foundational company, which grew up as the local phone company starting in 2002 mainly serving the Orthodox Jewish community in and around Brooklyn, which is really a city unto itself.  Skywire was born in 2012 as a division to go after the commercial space. There were two silos, though there were parts of the company that overlapped.  But it wasn't necessarily, in my opinion, the most efficient way to build the two things together, but the Xchange network itself continued to grow as one at the engineering level. The strength of this company is born in that network, with an incredible MPLS backbone of 50 plus network hubs and the ability to tie in antennas and fixed wireless last mile, plus a robust IP and voice infrastructure.
When I got here in January 2023, the reality was that the network was driving our growth and therefore needed to be looked at holistically.  The Skywire name seemed to resonate well with people while the Xchange name had a lot of history, so we went with "Skywire powered by Xchange".  Now everything has been unified. There are different sales leaders for residential and commercial because they are different sales cycles, but engineering, accounting, legal, and marketing are now one. Collectively this is allowing us to expand and serve new and adjacent communities throughout the New York Metro area.
TR: How does this unification affect the way you approach the marketplace?
DT: As we build a hub to support commercial buildings in Queens, for example, we can draw concentric circles around that hub for a mile or a mile and a half, and we can hit any address from that hub that has a line of sight.  Given it is New York, you're going to hit hundreds of both commercial buildings and residential buildings as well as small businesses at street level. As we think about the business cases and where to put those hubs and expand our network, we want to look at the communities that we serve. One of the theses from the beginning that still carries true is that of serving digital deserts, unserved, and underserved communities where it's tough to build fiber.  Being able to use this technology to efficiently, and quickly turn up connectivity allows us to meet the needs of both residential and commercial customers.
TR: Beyond the rebranding, where have you been putting your resources into this year?
DT: I think we have taken a big step this year in terms of infrastructure, product, and people, and the evolution will continue.  The company has grown, and from a talent perspective, we're quite proud of the people we've been able to attract.  Our product team has been enhanced, our network engineering team has been enhanced, our sales leadership team has been enhanced, and our board of directors has been enhanced. We have also been very focused on the product roadmap.  Before, we were a WISP with solutions that the company knew how to do, but we hadn't really packaged it to scale. We have upgraded our core backbone to 100G/400G, and we have tied in cloud platforms to help our customers connect to their applications and data in a productized way.  We have a very interesting take on diversity where we offer an aerial over-the-top connection alongside a terrestrial connection from a partner network in order to handle failover.  And we have a very big customer care center that grew out of the residential side.  
TR: What is the split like between the residential and commercial sides like for you?
DT: Our revenue is pretty well split down the middle, and the growth on both sides is tracking towards 50/50 although it may be slightly skewed towards commercial.  That is because we have commercialized some products like SD-WAN and Wi-Fi on the commercial side, so we have seven go-to-market core products. With 25,000 residential customers, we have a big voice infrastructure that we can leverage, so we have a core voice infrastructure that we can then leverage in the commercial space.  We also have about 3,000 cellular customers today through agreements that allow us to operate as an MVNO with three of the largest carriers which we are also able to tie into our enterprise voice.
Also, when it comes to residential, one of the things that attracted me about Skywire and Xchange was this kind of hybrid world we're living in where people might be in the office or working from home, and we are able to deal with both sides of that. We offer robust internet with symmetrical speeds, strong home voice, cellular, and government-run programs like ACP and Lifeline. 
TR: Why do you think Brooklyn and Queens have been so hard for the industry to connect?
DT: I would also add the Bronx as a hard place to connect. There has been construction by some of the MSO cable providers, and some infrastructure-based fiber providers certainly are doing it in places. What they don't have is ubiquitous coverage. The challenge they face is the cost to build and construct fiber, especially in some of the outer boroughs where the right-of-way is very crowded. Applications take a long time, construction can take quite a long time, and that cost basis versus time often makes it a challenge to meet the price point and speed that a customer might need. Fixed wireless offers us the opportunity to operate at a third of the cost and turn things up in a third or less of the time, generally.  There are still many, many pockets in Queens, Brooklyn, the Bronx, and parts of Manhattan that struggle to have ubiquitous fiber today.
TR: Do you do any last-mile fiber of your own?
DT: We do not construct fiber today in the outside plant world. We do things inside buildings to help complete networks so that the presentation to a customer or to a home look and feels exactly as it would if somebody brought fiber to the home or fiber to a building on that last point. Right now, we're looking at an opportunity in northern Manhattan in which we might establish two new network hubs.  If it comes to bear, we will find locations with the line of sight to hit as many buildings as possible. But we will also look to see who from a fiber perspective we can partner with to get lit services or dark fiber backhaul to tie them into our MPLS network.  Fiber is a key element to our infrastructure, but it's a hybrid network with ease of handoff on the customer end and supported by our fixed-wireless, fiber core.
TR: Where does your network reach now, and where are you expanding into?
DT: In Brooklyn, it would be hard to throw a stone and hit a place that we couldn't hit with our wireless coverage. We have over 2,000 buildings now where we have rooftop wireless deployed.  Queens is our second most dense, and it is continuing to grow. There are pockets that are digital deserts, and there are even pockets that are still impacted by Superstorm Sandy even though it was 10 years ago.   Wireless has become a true alternative.
 In Manhattan, the financial district and Midtown have great fiber coverage and rooftop access is harder with the Class-A buildings. But over time the technology around fixed wireless has gone from 20Mbps to 10Gbps, which has really changed the game, and we are starting to see some interest in lower Manhattan and Midtown.
We continue to densify all the spots in Brooklyn, which is why we have invested in a 100G core, scalable to 400G. In Queens, the Bronx, and northern Manhattan we are filling in places where previously fixed wireless wasn't going to necessarily get the same impact as fiber.  We are also moving right now into Newark NJ and looking at Jersey City.  Typically, residential will lead the way for us.  We do go as far north as Monroe and Monsey NY, and we go as far south as Lakewood NJ.  We like to think that we know New York City and the New York metro area very, very well. It's important to us to be part of the community and part of the city we serve.
TR: Thank you for talking with Telecom Ramblings!
If you haven't already, please take our Reader Survey! Just 3 questions to help us better understand who is reading Telecom Ramblings so we can serve you better!
Categories:
Industry Viewpoint
·
Wireless