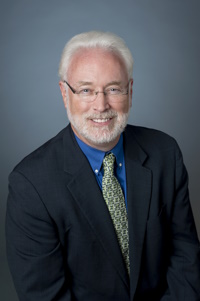 This Industry Viewpoint was authored by Steve Alexander, Chief Technology Officer and Senior Vice President, Ciena
The telecom and networking industry is a foundation for the digital transformation of every critical business sector—from agriculture to manufacturing to finance and more. Essentially, telecom underpins every part of our lives, and as such has an increasingly vitalrole to play in reducing the carbon footprint of the industries it serves.
Increasingly, businesses are looking at their greenhouse gas emissions (GHGs), and are turning to options that provide lower power consumption and lower emissions. Aside from the obvious opportunity to help their nations achieve climate goals like Net Zero, another clear reason is to gain business value and to manage risk. As governments across the world incentivize businesses that lower emissions and disincentivize those that don't – through such measures as carbon taxes and tariffs – the actual and reputational cost of running a business with heavy emissions will rise in time.
Furthermore, with required emissions reporting on the horizon, increased scrutiny from a range of stakeholders, including an increasingly climate-aware public, can be certain. To wit, in March 2022, the U.S. Securities and Exchange Commission (SEC) issued Proposed Rule S7-10-22: The Enhancement and Standardization of Climate-Related Disclosures for Investors. While the rule invited a heated debate and continues to be discussed, if it passes, publicly-traded companies in the U.S. will be required to disclose GHG emissions from as soon as this year.
This means businesses will take a closer lens across their supply chain to identify inefficiencies, and suppliers that emit lower GHGs will be increasingly relied upon to be a key cog in the supply chain.
Which brings us naturally to the telecommunications and networking sectors.
A Sizeable Footprint
By some estimates networking infrastructure – everything from the fiber to the data center – consumes around 2.5 percent of the world's electricity, or around 500TWh, per year. And if projections are true and the growth of internet traffic volume increases eightfold by 2030, It's estimated that the internet could be responsible for an additional 1.7 billion tons of GHG emissions per year.
It's doubtful that internet usage will decrease given how much it is relied upon as the bedrock of how we all work, rest and play. So that forecast, unless we convert overnight to solar and renewable power for every network connection, is concerning.
Therefore, the networks need to find efficiencies wherever possible to play its part in the reduction of emissions. From the data centre to the point of presence, operators and infrastructure vendors need to work to lower their emissions, not only for the betterment of the world, but also to ensure they remain competitive in a low-emissions environment in which GHG emissions are increasingly under the microscope.
For the telecommunications and networking sector, this requires looking at every part of the network – a task which sounds harder than it actually is.
Doing More with Less
An example is coherent technology innovation which, in short, makes possible the transport of considerably more information through a fiber-optic cable. And as the proliferation of data is growing at an unprecedented rate, this innovation is critical to reducing the carbon footprint of networks.
Dell'Oro Group reported that bandwidth capacity in the network grew 70x from 2010-2020.  During this time, the industry achieved an 80x increase in data throughput over a single wavelength in the same or smaller footprint while decreasing power-per-bit consumption by 90 percent for optical transmission. Meanwhile, coherent technology has allowed network providers to repurpose existing fiber to carry additional capacity and delay new fiber rollouts. These advancements have led to the significant reduction in footprint and power required, resulting in a tangible impact on global emissions.
Additional efficiency gains could also be found in the data center. 400ZR plugs are starting to be installed by large data centre providers to interconnect across distances. An opportunity exists here to find efficiency prior to installing these devices en masse. Typically, 400ZR plugs consume around 17 watts each, but what if we could shave off two watts from each plug?
This is possible with technology that exists, today. While two watts might not seem like much, for a network comprised of 20 data centers, each hosting 20,000 15-watt 400ZR plugs, the power savings would be about >1MW per year. This equates to more than 11,000 barrels of oil consumption, nearly 600 homes' worth of energy use, or more than 603 million smartphones charged.
Enabling Greener Networks Requires a Sharper Microscope
The introduction of new network innovations, when considered together, can drive huge reductions in power consumption per transported bit of data.
But there are further actions we can take to enable incremental savings in our energy consumption. Networking providers, and the telecommunications sector at large, should take a closer lens to their networks now to identify inefficiencies, because a microscope is set to be taken to them from their customers and investors. So, it's worth looking in every corner of the network to determine whether even a modicum of efficiency can be found, because the reward outweighs the effort.
As the underlying foundation of the economy, the sector has a unique opportunity to drive lower emissions – and those providers that do find efficiencies will be the ones relied upon to form a significant part of the value chains of customers across the globe.
If you haven't already, please take our Reader Survey! Just 3 questions to help us better understand who is reading Telecom Ramblings so we can serve you better!
Categories:
Datacenter
·
Energy
·
Fiber Networks