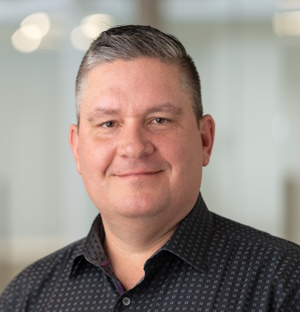 Authored by John Bonczek, Chief Revenue Officer, fifteenfortyseven Critical Systems Realty
We are in the midst of a massive shift in how people work, communicate, and interact in society. With just a tip of the AI-generated capabilities being introduced, the world as we know it is about to change in ways we are unable to even imagine. In order for this new future to become a reality, digital infrastructure must be fortified to support the insatiable data it will eventually deliver. As a result, networks responsible for all aspects of the data journey are under development. Government programs, from the Broadband Equity, Access, and Deployment (BEAD) Program to the Middle-Mile Deployment Act, are in the process of awarding funds to entities that are developing infrastructure plans to ensure we are ready to support the digital explosion.
Middle-mile broadband is defined as the physical midsection of the infrastructure required to enable internet connectivity for homes, businesses, and community institutions. As such, middle-mile connectivity provides the capacity and broadband capabilities that connect data centers to PoP's or colocation facilities. This is in contrast to last mile connections, which are the final leg of a network providing services to homes, businesses or community institutions.
Traditional middle-mile connectivity has been enabled by private businesses and network providers – including data center operators – who provide connectivity between their own facilities and other major colocation locations in the markets they serve. The fastest high-speed network connections take place at carrier hotels, buildings that offer the most number of unique networks and are traditionally situated in a downtown location.  For example, 60 Hudson Street in New York City is a traditional carrier hotel, boasting hundreds of individual global carrier and service provider network connections. These buildings serve as a nucleus of connectivity for the regional hubs they serve. Whether it's a handful of diverse connections or hundreds of networks, these facilities are interconnected points that keep data flowing while easing congestion and improving performance for end users.
As such, carrier hotels serve as a powerhouse connectivity hub for computer infrastructure. They are the locations for data to be stored, accessed, and distributed. Centralizing connectivity to deliver critical mass capabilities – such as those in carrier hotel facilities – provides options to enable the distribution of the greatest amount of data in the most efficient and effective way.
The boom on digital infrastructure investments solidifies one key element, connectivity is key.  Whether it's for core data or hybrid distributed cloud instances, ensuring access to a large number of networks is a vital capability for data center operators. For example, fifteenfortyseven Critical Systems Realty (1547), is an owner, developer, and operator of highly interconnected, custom-designed data centers in North America. Their business is focused on enabling and powering the most connected buildings in the markets they serve.  For instance, 1547 operates carrier hotel buildings in Oregon – The Pittock Block; Milwaukee – The Wells Building; McAllen, TX – The Chase Building, and Chicago, IL – 725 S. Wells St. 1547 identifies other connectivity-rich properties and invests in connecting their buildings to the local market core, as the company has done with its Chicago facility.
According to Grand View Research, in 2022, the global AI market alone is worth $136.6 billion USD and expected to reach $1.81 trillion USD by 2030. AI is just one of the technologies that pass data through data centers. Other technologies include machine learning, voice traffic, and other software data, just to mention a few. There are thousands of carrier hotels throughout the world that make up the nucleus of digital connectivity – and this is the new future of our world.
If you haven't already, please take our Reader Survey! Just 3 questions to help us better understand who is reading Telecom Ramblings so we can serve you better!
Categories:
Datacenter
·
Industry Viewpoint