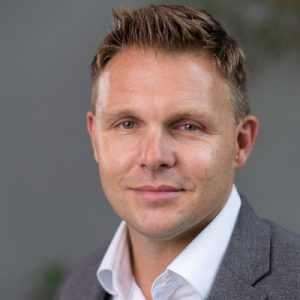 The cloud and managed service provider space has been a dynamic environment over the past few years as technology races to keep up with changes in the enterprise marketplace.  With the workforce shifting from corporate campuses out to suburban homes, enterprises have increasingly had to lean on such providers to help make rapid transitions.  One of those out there in the trenches is Xtel Communications, which has charted an independent and organic path through most of the last three.  With us today to talk about the company's approach and outlook on the industry is Xtel's President, Brian Flynn.
TR: What are the origins of Xtel, and how did you get involved?
BF: Xtel was founded by my dad, Don Flynn, in 1994.  He and his business partner, Liz Sorino, initially grew Xtel as a switchless reseller of long-distance services. Xtel became a facilities-based CLEC a few years later. I got involved in January of 2000 after working a few years in the financial industry. At that point, Xtel was growing and in need of some sales help, and when my dad presented me with an opportunity, I jumped at it.  Later I got more involved with operations and, eventually, every aspect of the company other than direct customer support, although tangentially with that as well.  I took over as President in 2015.               
TR: There have been many changes since those CLEC days; what does the company look like today?
BF: Well, we do remain a facilities-based CLEC and an ISP, but because no one really knows what a CLEC is anymore, we refer to ourselves as a telecommunications and cloud service provider. We have geo-redundant data centers in Philadelphia and Dallas, and through our network and many network partnerships, we provide connectivity anywhere in the country, offering UCaaS, traditional voice services, and managed network security.  But what we've found to be crucial is our ability to provide a comprehensive set of services while also having the flexibility to customize solutions to our customers' needs. Telecommunications is not a one-size-fits-all proposition.  We are definitely more concentrated in the Northeast and Mid-Atlantic states.  But we've pushed outside of that geographical area through our channel program with agents and wholesalers selling our services pretty much throughout the country.
We are a 27-year-old company that is privately held, well-financed, and looking to scale. We've been very successful in maintaining our own network but also creating network relationships that allow us to provide services anywhere throughout the country.  We compete against companies like Verizon, Comcast, and Windstream.  It may sound like a cliche to an extent, but it truly  does come down to being able to customize solutions for customers and then providing excellent customer support afterwards. That's what sets us apart, and that's what has allowed us to grow for so many years.
TR: What types of customers do you target?
BF:  Xtel has historically had a great deal of success in the education and state and local government verticals. More recently, we've had success in healthcare and legal. But our services apply to any vertical, especially for organizations with multiple locations or disparately located workforces.  Of course, we now have more disparate workforces due to the pandemic, and our services help enable work-from-home employees by giving them the same tools that any other employee would have, even within a corporate setting.  For healthcare, in particular, network security is paramount, and our services are HIPAA compliant.
TR: So where are you putting your resources this year?
BF: We are always reinvesting in our network, ensuring that the proper capacity exists and is made available to our customers. We are in the process of opening a third data center in the New York City market. But we've also been investing a lot of energy into the work-from-home dynamic.  We have been taking the same network security services that we've traditionally provided to corporate locations and using them to help our customers rethink the home network. Working from home is now a permanent part of most business organizational structures, which makes it necessary to think of a home network as a satellite office with the same communication tools and security policies used in the corporate network. Employees must have the same voice, video, and collaboration tools, whether they're in the corporate location or elsewhere. Xtel has been working with businesses to help design a plan that works for all employees, regardless of where they are located.
TR: How do you make those technologies work in such different network settings?
BF: One of the big things is segmenting the home network so that the work-from-home network is separated from the typical home network with all the other devices and things that the kids might use.  The WiFi should be segregated to allow an SSID specifically for that work-from-home environment to help ensure endpoint security. We can provide proper VPN security and antivirus protection, and we may even deploy a firewall for a superuser-type employee who might be working from their home office five days a week. You have to duplicate a lot of the effort that would have been made if that employee was, in fact, still working at the corporate location, and it has to be done in concert with the network security policies and equipment within the corporate location.
TR: What is driving the security threat environment for enterprises in today's marketplace?
BF: From the geopolitical sense, clearly, the Russian war on Ukraine has added to the urgency for businesses to properly defend their networks. The Biden administration recently released sensitive intelligence and warnings that the Kremlin is preparing to launch a new generation of cyberattacks on American industries. Cyberattacks have been increasing steadily both in volume and sophistication for years, but now it's seen as being coupled with warfare. I think things are now at a deafening level and everyone needs to be vigilant. In terms of specific threats, hackers typically look for the weakest entry point into a network. What we've been seeing is that this entry point is, in fact, the home network. Throughout the pandemic, there's been a huge increase in business insurance claims due to data breaches caused by home networks not being defended properly. Hackers can use that vulnerability as a means of infiltrating the corporate network, so it is now imperative for network administrators to defend the networks of their remote employees as well.  It's pervasive, and there are so many different types of threats to defend against such as DDoS attacks, data breaches, or ransom attacks where the information is encrypted. 
TR: Has the enterprise community begun responding sufficiently to the growing security threats yet? 
BF: No, but I do think we're getting somewhere.  I think that given media coverage of current events, everyone is aware that there is an issue. But I think that for a long time, cybersecurity has been viewed similarly to an insurance policy, where one may feel that one is paying to defend against something that may or may not ever occur.  Many businesses may still even believe that they're not a viable target, perhaps because they think they're too small or they have nothing of value to steal.  But recent events seem to indicate that it's not if but when one will be attacked. 
TR: Recent events have also been affecting global supply chains.  Have you seen the effects in your business and ecosystem?
BF: Yes, it has affected us. We are nimble enough to creatively source inventory from multiple distributors, and we have long-standing relationships with our vendors.  They can give us real-time assessments of their inventory levels and sometimes, if necessary, can suggest alternative solutions. Yet it has caused us to be much more diligent about our internal inventory. We used to use a just-in-time inventory strategy, but that's changed.  We're constantly monitoring internal inventory levels, and we've gotten pretty good at understanding exactly when to replenish supplies of our most used equipment. We're generally seeing anywhere from 60 to 120 day lead times, sometimes more, for phones, routers, switches, and other types of network equipment, which is fairly excessive.  But we have been successful in adapting our internal ordering processes to those lead times.
TR: You mentioned that not many know what a CLEC is anymore, but Telecom Ramblings readers do.  In what ways did the business evolve during that transition from CLEC to cloud and managed services provider?
BF: In this business you are always constantly evolving. We went from a strictly TDM network to an almost entirely IP network in a matter of a few years.  A lot of our RBOC trunks, with Verizon, for instance, were retired.  What was a capacity-driven voice network was replaced with a utilization-driven IP network, which was a huge dynamic shift that ultimately helped us very much financially.  We do certainly have a lot of roots in the traditional CLEC network, but we've simplified that greatly over the past several years.  But now it's all about things like UCaaS where you're no longer servicing one location. Rather, you're servicing organizations with many moving parts and disparately located employees, including work-from-home and other remote workers. The marketplace is completely different than what it was when we started this.
TR: Xtel seems to have stayed out of the M&A that swept the competitive network world over the last couple of decades.  How do you view M&A in today's market?
BF: We have not participated in M&A as of yet. However, we are in the process of looking at some opportunities right now for various companies to acquire.  We feel that will be part of our strategic initiative moving forward.  We're looking at other CLECs that may have similar network attributes that could be a logical fold-in.  We're also looking for MSPs to possibly help bolster our managed network security services and to potentially get us into some other offerings.
TR: Thank you for talking with Telecom Ramblings!
If you haven't already, please take our Reader Survey! Just 3 questions to help us better understand who is reading Telecom Ramblings so we can serve you better!
Categories:
CLEC
·
Industry Spotlight
·
Managed Services
·
Security