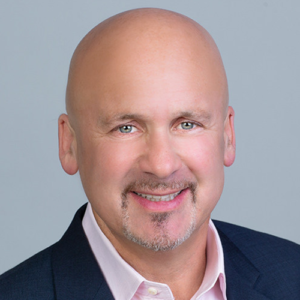 Since it went private again under the auspices of Digital Colony and EQT, Zayo has spent the last year or two shifting gears under new management.  After taking a fresh look at its assets and opportunities, the company seems ready to return to a path of aggressive growth.  Where will it put its resources next?  Will they look toward organic or inorganic opportunities, or both?  With us today to talk about the next phase of Zayo's evolution is Chief Product and Technology Officer Brian Lillie.
TR: What is your background, and what was your journey to your current role at Zayo?
BL: I spent eight and a half years in the Air Force working on technology, including satellite command and control. After that I made multiple sojourns through IT in both Europe and the US before eventually landing at Equinix with Steve Smith. I spent 10 years at Equinix in various executive roles.  At that point I wanted a change of scenery and took a year off, at which point COVID hit.  Steve had become CEO of Zayo, and asked me to join him and go do it again, to build upon the foundations that Zayo was built upon and take it to the next level.
TR: In what ways has Zayo evolved organizationally since you joined, and in what direction is the company headed now?
BL: The first thing we did when we came in was to try and understand the company's history, the acquisitions that were made, the buildout of the extraordinary fiber network, and the integration of all these cultures and teams and then to understand how we were really organized to serve the customer.  And over the first three months we developed plans for a transformation aimed at customers and long-term growth. We now have a clear, functional model.  We have a go-to-market organization with sales, customer success, marketing, and solutions engineering for customers all pointed at the market.  We have a product and technology organization whose job is to put together the product strategy and roadmaps to drive where we're headed not only now but in the future. And then our largest organization is operations, which covers outside plant, and the NOC; all things you need to build and run the company's infrastructure.  The creation of that operating model with a relentless focus on customer, on product and technology, and on operations is where we spent our initial effort and that created a lot of change inside. We have been investing a significant amount in the network at the same time, such as 400G and even 800G over long haul routes across the country.  We are looking at where it makes sense to drive automation in the network.  And rather than waiting for it to be 100% success-based, we are also asking where it makes sense to proactively build supply and to preposition capacity.
TR: Many of the long haul projects have been in process for a while now and seem to be finishing up.  What types of network projects do you foresee coming next, and how are you approaching them?
BL: The focus on execution has been a real key point for 2021. We were able to accelerate on the previous decisions that were made and to focus on getting those done, such as Atlanta to Dallas, Denver to Salt Lake, and Eugene to Reedsport in Oregon.  As for what is next, we are asking ourselves internally where the market has gaps in network, across the continental United States as well as across Europe. For example, there's a significant amount of investment going into Europe, especially around the FLAP network, which is Frankfurt, London, Amsterdam, and Paris. We're doing this much more in what we call proactive-based versus success-based. For instance, if somebody's building a new data center, we don't necessarily have a customer deal but if we know that that data center is very capable and attracting enterprises then we know demand will be there. We will proactively build that out. That is a brand new process for us that we've implemented this year.
TR: Are there new technologies or opportunities you might be looking to take advantage of?
BL: Another area we are looking at is where it makes sense to drive lower latency.  There are technologies to do that in the fiber space, such as hollow core fiber, where we can actually drive to a better latency point for our latency-sensitive customers. When you think about hollow-core, you have to think about not only the technology but the operations impact, such as the splice kits, tools, and other things that go with it. We're trying to be thoughtful around that.  But the beauty is that you can do just a small segment of a long haul route and become the fastest route.
TR: What benefits do you expect from deploying hollow core fiber as compared to a wireless or microwave solution for low latency applications?
BL: It will significantly reduce the amount of latency over solid core fiber, bringing it into the competitive realm with wireless solutions. You can take a long haul route and you could do wireless, but what we have found is that if we can control that piece of fiber in our conduit, buying and deploying the technology lighting it, that's typically been a better model for us than trying to lease that through a low latency fiber tower player. After some internal debate, we decided that given our lineage and massive fiber network, we actually could do that in a more cost-effective, sustainable, and supportable way using the hollow-core. We've actually tested this and we do actually get the benefits we would expect.
TR: Are there any other new ways you have found to make more optimal use of Zayo's fiber infrastructure?
BL: We have about 1,800 ILAs or other sites where we feel we can start to do interesting things at the edge.  We can offer space and power for specific customers who want to break out at that particular location as opposed to in a core data center. It's not a huge piece of our business given that we sold the zColo assets. Our overall edge strategy is still in formulation, but where there is a local need that we can see starting with space and power and interconnection right there at the edge. 
We're also looking at spectrum. We have some more advanced customers who just want to buy spectrum and run the colors on their platform, and there is a lot of thinking going around how to manage Spectrum services.  What happens in the disaggregated optical system where you become aimed primarily at photonics and you may have to manage alien wavelengths? We have to really think about what that looks like, and we have work underway to be able to handle it across a production network.
TR: What about at the packet layer?
BL: We already have a pretty robust internet footprint, and we have ideas on how to grow that and how to balance our peering relationships and partners.  We're also going to invest more in that community, into bringing together peers to have more of mutually beneficial conversations.  In 2021 we really worked hard at putting capacity into the backbone. We've been able to handle major fiber cuts because of our redundancy and resiliency. The backbone is in very good shape, but we are considering ways to move up that customer cone.  Another piece to this is automation. We're starting to be able to manage more and more of our devices as we standardize them across the acquisitions that were made. We want to get to things like auto CFA where a customer can light up connections in a much faster way.  
TR: How do you plan to better leverage Zayo's metro fiber reach?
BL: We have almost 46,000 buildings on-net and thousands more that are near-net, and we do our internet access differently because we actually don't share Ethernet back to the core, it is dedicated to the customer. In the past, we've typically met the customer at the entry point, and then they've taken it from there up the riser and into their suite. Moving forward, we have a new building architecture where we'll be doing passive optical filtering at the building level and providing internet access service bundled with our DDoS security platform. We've just invested significantly in our scrubbing centers.  This combination of dedicated internet DDoS out to the edge is controlled with that NID that we orchestrate and is the beginnings of our managed edge strategy. We fully intend to light up the buildings in our footprint in this new automated way.  This is a significant new capability, not only for that customer but for the other residents of the building.  We can actually go and sell to the edge. Combining our Shielded Internet Access with CloudLink gives automated campus-to-cloud connectivity.  That last mile is really important, because it actually solves a problem for both the end customer, the enterprise, and the data center who can't aggregate the last mile themselves.
TR: Do you have plans to take on the SD-WAN marketplace?
BL: It's a great time to talk about this because in January, we announced the acquisition of QOS Networks, a leading provider of SD-WAN and managed edge services. Through the combination of Zayo and QOS, we'll be able to help enterprise customers deploy, manage, and monitor their mission-critical SD-WAN and edge network environments. With this investment in our edge-to-core, edge-to-cloud and edge-to-edge network services portfolio, we are now positioned as a leading provider of networking for the evolving edge for our enterprise, hyperscaler, and carrier customers. This is more critical than ever in the highly dispersed, multi-cloud world that our customers live in today.
TR: Where else are you putting emphasis at Zayo right now?
BL: As Marc Andreessen said, software is eating the world. It's eating physical assets because customers want a cloudified experience.  They want it where they can consume it, even if there's a truck roll involved. So we've invested a non-insignificant amount in software. We've onboarded about 85 customers and partners to our API platform, which goes through the whole cycle of learn, discover, quote, order, and even maintenance. There are many customers, particularly enterprise customers that didn't know we had this capability, so part of it is also building the communication strategy around the connected enterprise piece. Then there's orchestration.  Whether it's the edge or the core, in my mind there is a level of software automation and orchestration that is required, and will soon be demanded from enterprises and service providers alike.
TR: Does M&A still fit into Zayo's strategy going forward?
BL: The answer is yes, but I would position it this way: we are always going to look at "build, buy, or partner". That's led by strategy, which could be about breadth and depth of coverage, or could be about product capability, or it could be regional. It's about how we feel we can achieve our strategy best via the build/buy/partner model
TR: Thank you for talking with Telecom Ramblings!
If you haven't already, please take our Reader Survey! Just 3 questions to help us better understand who is reading Telecom Ramblings so we can serve you better!
Categories:
Fiber Networks
·
Industry Spotlight
·
SDN