This Industry Viewpoint was authored by Darach Beirne, VP of customer success at Flowroute, now part of Intrado
Hybrid work has become the new norm for many businesses after taking center stage in 2020. Now, 74% of companies say they plan to continue remote work during their transition back to in-person or hybrid operations. Despite the numerous benefits associated with working remotely, the changes have exasperated a few challenges for businesses. For example, the influx of workforce optimization tools is creating barriers to a fluid customer experience. The barrier? IT silos.
An IT silo occurs when a tech resource cannot communicate with other resources in the tech stack. Each resource typically aligns with a business function that is performed by a particular department such as customer relationship management, external communications or even internal chat systems. When team members lack unification with other departments, silos can spread and cause disruption. Some of the negative impacts of IT silos include:
Difficulty accessing and sharing information across departments.
Error-prone and unreliable data integrations.
Faulty customer issue resolution.
Overspending on separate solutions that can address the same issues.
Roadblocks hindering standardization and compliance.
Duplicated efforts from employees on the same or separate teams.
Inconsistent employee performance metrics.
The customer experience (CX) is one area of a business that greatly suffers as a result of IT silos. For example, only 33% of customer experience professionals say they can actively communicate and collaborate across teams to drive improved CX because of disconnected and inefficient systems. This reduced agent productivity and lack of access to the right information ends up impacting customer satisfaction. More specifically, customers have negative experiences when agents are asking them for information that the agent should already have, or customers are waiting for the agent to track down the right details. IT silos are often responsible for the worst types of customer service interactions: long wait times, endless transfers and customers being forced to repeat themselves over and over.
When businesses break down IT silos, customer support agents can access the data they need to quickly resolve a customer's issue. How can they do this? By tapping the capabilities of hosted telecom.
As a reminder, hosted telecom describes communications systems that are housed in the cloud (also known as cloud telephony). Key cloud telecom tools include VoIP (Voice over Internet Protocol), hosted PBX (Private Branch Exchange), and UCaaS (Unified Communications as a Service).
Despite a business' size, the requirements are relatively similar when selecting and managing their communications services: reliability, quality and simplicity. Cloud-based telephony tools meet these needs with increased accessibility and connectivity. Plus, with the enhanced scalability and flexibility these solutions can offer, business leaders can continuously look to innovate offerings to fit their business needs. Further, more modern hosted telecom solutions can power collaboration tools with carrier-grade services – often through one application – that enable chat features, virtual meetings and emails. The use of one platform can drastically reduce silos and cut costs by eliminating unnecessary tools.
The cloud-based solutions mentioned above (VoIP, hosted PBX and UCaaS), as well as popular collaboration platforms like Microsoft Teams (Teams) and Cisco Webex (Webex) are surging in adoption as a way to help employees connect in efficient ways to collaborate and support customers.
Another impactful cloud-based tool that enterprises can leverage to mitigate communications silos and improve CX is telecom APIs (Application Programming Interfaces.) For background, telecom APIs make it easy for developers to add communications capabilities to existing software or products.  Telecom APIs can mitigate IT silos because they help businesses create contextual communication experiences for customers.
For example, API-enabled interactions can produce a call detail record (CDR), which corresponds to a specific caller's phone number. When a customer calls a contact center, the support agent can access the CDR to gain insight into the customer's past interactions with the company. If a support representative does not have visibility into past communications, it might lengthen the conversation, cause frustration to the customer and ultimately hurt brand loyalty.
In an industry use case of the hospitality sector, hosted telecom solutions can facilitate smoother and quicker guest check-in processes because team members can view guest information collected by different departments. For example, a front desk employee can see that the guest inquired about check out procedures via an online chat bot. With that context, the representative is better equipped to handle guest questions or complaints. Employees that don't have this type of unified communications may end up delivering differing or inaccurate information to guests with regard to hotel policies, current promotions or updates.
Silos can threaten efficiency and long-term business productivity and are therefore important to break down. Modern, cloud-based communications tools can help companies break down the invisible walls between departments and foster open dialogue that benefits customers. With access to contextual communications and synchronized data, businesses can enhance the customer experience, boost brand loyalty and add value to their bottom line.
About the Author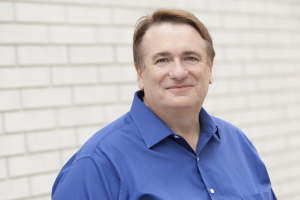 Darach Beirne is vice president of customer success at Flowroute, now part of Intrado. With more than 25 years of experience building and leading B2B customer success, Darach leads Flowroute's dedicated customer support team, driving strategy for customer success and improved customer satisfaction. Prior to joining Flowroute, Darach led professional service and sales engineering teams for providers such as Contenix, Huawei/3Leafsytems, InQuira, Siebel/Scopus, and Ingres. He also has assisted high-tech companies in developing strategies to improve the customer experience and increase scalability.
If you haven't already, please take our Reader Survey! Just 3 questions to help us better understand who is reading Telecom Ramblings so we can serve you better!
Categories:
Cloud Computing
·
Unified Communications