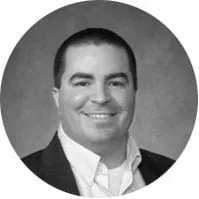 As the entire infrastructure business looks to automate everything that can be automated, a new generation of cloud-based software platforms has risen up to meet those needs.  Today we have a return visit from one of those pioneers, Connected2Fiber's Founder and CEO Ben Edmond.  Connected2Fiber recognized early on the intersection of location and price data was fundamental to the planning and buildout of network infrastructure, and set out to automate it before the idea was cool.  Since we last talked in 2018, Connected2Fiber has seen substantial growth and the market now seems to be catching up with the original vision.
TR: What does Connected2Fiber look like today?  What have you been up to?
BE: The company raised another 12 million in capital in March and brought in Harbert Growth Partners as a new investor alongside our Ascent Venture Partners, Nauta Capital, and Osage Venture Partners.  And we have really used it to continue to invest in our platform, people, and go-to-market efforts. Today, the platform really is about transforming how service providers buy and sell connectivity. We do so by creating what we call a digital blueprint with every single location they care about, whether they serve it already, could serve it with capital deployed, or would have to lease connectivity through a third party. Every location needs a digital record with context.  What type of location is it? Is it connected? Is it copper, fiber, wireless, fixed wireless, mobile, satellite? What's the demand for the location? It's not just a data service, it's about powering workflows. We have a seller's cloud and a buyer's cloud.
TR: What does the seller's cloud consist of today?
BE: For the seller's cloud, there's a planning process, a prospecting process, and a product catalog with a rules engine that enables customers to drive intelligent automation.  Ultimately the seller's workflow is a a CPQ solution which you can consume in our UI as well as integrate with a CRM. We also have a portal offering to extend out to non-automated customers.  Finally the building list management process completes the sellers cloud today.
TR: And how does the buyer's cloud fit into your ecosystem?
BE: The buyer's cloud has been the fastest-growing component of our ecosystem over the last two years.  It enables wholesale buyers, such as service providers vying to extend their reach. We have a find function to help customers understand who is at queried locations and in what context: are they broadband providers, dark fiber providers, LECs, cable MSOs, etc.  We have a supplier management tool to onboard the automated the relationships you care about, a catalog to manage costs, API credentials, and rules for consuming the products and the costs from your suppliers. Then, ultimately, we offer a quoting engine that can achieve bulk queries across many locations globally. 
TR: How much of this did you envision when you founded Connected2Fiber, and how much has been driven by customer needs along the way.
BE: The overall platform has been the plan from day one. I created the company to be an industry cloud offering that up-front, go-to-market processing of everything from how you initially manage your locations right up through the orchestration of your sales and marketing processes. We are still not completely done with that journey, but at $27 million in capital and 100 employees we have made a lot of progress towards it. But how we execute on the plan has absolutely been shaped by customers simply via feedback and iterations. We've built a really big ecosystem where buyers and sellers are connecting, and they let us know when they like things and when they don't like things.  The vast majority of what we build has customer feedback driving and shaping the next step.
TR: Has your customer mix evolved over time?
BE: A little bit. Our mainstay thought process has always been about the network service providers that sell connectivity. When we first started our customers' DNA was those who physically built network.  Initially we started with the fiber providers, and then added in the cable MSOs and LECs.  Over the last two or three years, though, we've added significant progress the managed service providers who sell connectivity but don't build any of it. So today's ecosystem is a pretty strong mix of carriers, competitive fiber providers, broadband, and managed service providers.  They may be focused on selling all kinds of different things, but are all influenced dramatically by connectivity.
TR: What are those kinds of things they are selling today?  Where in the market are you seeing demand for the data and services you offer originate from?
BE: There are a couple key demand drivers that are probably not shocking to anyone. We are seeing a lot of 5G market planning to understand the context of what's available, the competitive dynamics, and the demand potential.  It's not just for the antennas, but the whole move to the edge.  People are leveraging the planning platform to really dive into that location level detail. However, the conversion to SD-WAN is probably the biggest use case overall we are seeing inside the platform: automating the process of multi-location networks and their interaction with cloud and picking the right last mile networks. It makes for a great customer experience if you can do that in 60 seconds or less instead of two weeks.
TR: What new features do you have planned?
BE: There is still a healthy roadmap that we'll continue to invest in. In August, we launched what we call bid management, which is for things that you can't just have an automated answer. For example, you might need specific diversity or performance criteria in a 300-site deal, you might have a wireless backhaul project with specific economic and performance criteria.  Our bid management capability in our CPQ solution will allow both sides to work together and collaborate through the platform, go back and forth, set deadlines, enrich bids with route intelligence and other attributes, etc.  We are trying to improve a process that is typically very manually executed via email and Excel spreadsheets.  Too often this results in missed opportunities due to little things, like people translating the lat-long coordinates of towers incorrectly or just generally not putting their best foot forward.
TR: Keeping all that data up to date must be a chore, how much data do you ingest to feed the platform now?
BE: Data collection's still the really critical piece. When we first started we were processing millions of data points, which was really cool and interesting at the time.  But last month we processed 11 billion data points just on network intelligence alone, and that number continues to grow pretty significantly as we get more sophisticated in scale and grow in our own right, whether it's from domestic or global sources.
TR: How much of that data is from outside the US today?
BE: Our revenue is still dominated by the US. But over the last 2 years we have increasingly added in customers in Europe and the rest of the Americas. Asia is probably our weakest region, but we still have meaningful customers there as well. We have hired people to go and help us build more of those relationships. Right now we touch almost a billion locations reaching across 147 countries with our platform, and data collection is a big part of that.
TR: How much of your team is software development, and how do you find the talent needed to expand in today's market?
BE: It's about 40% of our overall mix, with the other 60% split between the other functions of customers and sales, marketing, and finance.  The market has been changing dramatically, but we've been pretty fortunate. We've been able to recruit, and I hired three people last week alone.  Our Glassdoor and G2 ratings, and the fact that Inc. magazine rated us one of the best startup employers in America last year are assets that help. We've built a really good culture and a purpose, and connecting the world has never been more important and I think we tell a good story of how we're a key enabling part of that equation.
TR: How was the transition to remote work due to COVID for you?
BE: We transitioned in March of last year and had all the tools already in place.  We maintain a balance of video, lots of slack, and regular all-hands calls. Some people do them quarterly and some people do them monthly, but we do them weekly. It just increases the communication and transparency. I miss having people in the office and we're starting to get people back in, but it's still a pretty small number compared to the overall team.
TR: How much of the shift to remote work environment do you think will be permanent?
BE: I think what's going to be permanent is a structure of flexibility.  What we've set forth is that we want people to come back sometime, whether that's one day a week, four days a week, or five days a week. It's really up to each team. But ultimately, we recognize that the benefits of working from home and being flexible help attract good people.  Ultimately it makes them happy, gives them purpose, and leads to good results.  And that's what we care most about. We don't want to mandate a Monday-Friday office presence like a traditional thought process would anymore. We were able to be productive just fine throughout the entire pandemic and almost doubled the business again.  As long as we're doing that, we're doing the right things.
TR: Some have said that in this environment it is easier to maintain existing customer relationships than to develop new ones.  Have you found that to be a factor?
BE: We have not. We added another almost 38 new relationships last quarter, which is up from the previous quarter, and has been on a steady climb up as we keep on investing. Our net dollars retained is hovering around 120%, which is something that we're really proud of. We keep the customers and introduce new use cases that add value and they adopt them. And we have customers out there advocating for us and I think that helps us.  The fact is that the industry has so much going on and there is such a need to change the way people have done business and drive growth and understand the market better, and we fulfill that need.  We still have a lot of work to do but, but our sales and marketing effort has been good.
TR: You raised another $12M earlier this year, do you foresee the need to raise more anytime soon or is it enough?
BE: It's enough if we simply want to drive growth and get to profitability.  But I think we're in a really interesting time and it probably won't be the last time we raise capital. I think we'll be more aggressive whether it's organic or inorganic, and we will just continue to try to build a significant business and accelerate as fast as we can.
TR: What kind of inorganic growth opportunities might interest Connected2Fiber?
BE: If you step back and look at what we're building, it's a platform that ultimately has incremental workflow and data components to the business that you can build or you can buy.  Those complementary build versus buy positions are good ones to have. There's plenty of opportunities, just look at the laundry list of TM Forum members, for example.
TR: Thank you for talking with Telecom Ramblings!
If you haven't already, please take our Reader Survey! Just 3 questions to help us better understand who is reading Telecom Ramblings so we can serve you better!
Categories:
Big Data
·
Industry Spotlight
·
Software