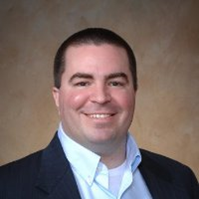 When tackling the opportunities in the telecommunications space, any leader knows how important actionable data is.  One of the newer entrants in providing that data and a platform to manage it is Connected2Fiber, which recently raised $8M in their second round funding to enable its next round of growth.  With us today to talk about Connected2Fiber's unique approach is the company's Founder and CEO, Ben Edmond.  Prior to founding Connected2Fiber, Ben was Chief Revenue Officer at Global Capacity.
TR: How did Connected2Fiber get started?  What problem were you looking to solve?
BE: Connected2Fiber helps solve growth objectives for connectivity providers. We do this through a platform that is built as a system of intelligence around location purposely created for the connectivity industry. Our key targets are market participation and serviceability. Market Participation to us means helping ensure providers are targeting and engaged with their full market opportunity, using our unique Building List Manager or Near Net analysis as an example. Serviceability is the understanding of where and what a provider can serve, whether your own serviceability or market partners, and the ability to share that information in a trusted, programmatic way internally and with key partners and customers.
I started the company, out of the basis of the last 20 plus years of being part of the industry. Using the available tools, knowing the challenges, and the opportunities of selling infrastructure and connectivity. Uniquely I had the privilege of seeing success from 4 viewpoints over my career, starting my career working for a global carrier, then a CLEC that sold to TW Telecom, a fiber infrastructure provider and a network aggregator. Knowing what challenges that I, friends and colleagues in the industry faced, I knew there was an opportunity to start a company that focused on helping our industry drive growth by building a SaaS platform to solve market participation and serviceability.  We believe that location matters in the equation, and a holistic perspective built for the provider to help them drive growth is a perspective missing from current solutions.
TR: What kind of data do you collect and how do you organize it?
BE: The relevance and importance of location was the key starting point, so first and foremost we built a location management platform for network operators. Instead of an account record like Salesforce uses, we have a location record that becomes the center of the universe for everything.  From there our customers can touch and see the locations that they serve, or are in proximity to serve, or can access through their partners. They bring in their network information to their instance, just like they would enter their opportunities into Salesforce. We standardize and structure the location data into a usable format ubiquitously across the industry.  We bring in tax records and complement them with third-party parcels vendors that focus on the commercial real estate space. From there, we go through an enrichment process from other government and commercial procured data sets. One key data element is our view of the tenants, for which we have over 3,000 data sources today.  We focus on data sources where we can get a validation that a company is at a physical property with a time stamp, like customs department shipping records for what's coming into the country to a site. We complement that with commercial sources, licensing data from companies like Crunchbase, FullContact, and others to get their enrichments of social-media data, or firmographic information, or funding data. But we center it all back to our view of location, who's actually inside of a building and where a location is. Another component is the network data to provide a partner or competitive understanding of each location for our customers from their perspective as asset owners and connectivity providers. We build that data using proprietary network intelligence that paints a really broad and detailed picture of the market at a location level.
TR: How extensive is your database at this point?
BE: Currently, 2,319 physical networks map back into 8.3 million nonresidential locations that we track. We complement our collected data, leveraging cell phones, IP enabled devices and thousands of collector points, as well as cleaning data sources from the government like FCC Form 477 data, E-rate information, and directly companies that are willing to share their information publicly. It's all brought back to those location records, providing network operators with a perspective on how to take action, how to prioritize, and how to drive their serviceability information to the market most effectively.
TR: It sounds like an awful lot of data to gather. How automated are your processes for gathering and updating that data?
BE: It is a lot of data, and our value is driven by the automation built in to connect, clean, and update the data through our ETL processes. It's the only way really to get to the finish line, and as a young company we're have a long way to go, but we are excited about the value we are able to provide, the unique perspectives, actionable intelligence and the workflow engines to do something with the data in the form of targeting or sharing serviceability with key partners. We've built a lot of sophisticated tools that connect into APIs that feed the data engine we call Einstein.  Not all the data sources are API accessible, so where we get flat files we run them through our internal processes to bring them into the platform.
TR: What kind of customers have you been getting traction with so far?
BE: Our focus is 100% on companies that provide some form of connectivity for the SMB, enterprise, or wholesale marketplaces: i.e., cable companies, telephone companies, competitive fiber providers, network aggregators, unified communications, and fixed wireless providers. We don't add value to the broadband residential provider today, nor do we have plans to, our focus is B2B, Wholesale and B2G.  We're seeing the lion's share of our customer base from the cable companies, telephone providers and the competitive fiber providers. We've also had some nice penetration into the rural telephone companies.
TR: Who do you see as your main competition?
BE: We're really competing against the internal team processes and tools. They might be buying a D&B list or InfoUSA, combining it with an engineering tool managing fiber paths, getting extracts into Excel and then packaging it up and sending it out as an Excel attachment, which is ultimately our biggest competitor. We are positioning to add value to the teams that are doing that work, and give them more perspective, more control, more structure, and more automation. Our purpose is simple, help our connectivity provider clients grow. Our strategy is to leverage our system of intelligence built around location and the intersections of the market, both from a demand and competition perspective.
TR: What kind of feedback do you get, are your customers looking for additional data or enhanced presentation of that data?
BE: We get feedback all the time on additional data or new perspectives on towers, data center or key locations like hospitals; often it's added intelligence on a vertical, like hospitals for example.  At first, we were just pointing out where the hospitals, or other categories are, but after some feedback, we have pulled in additional attributes like bed counts, square footage, and other attributes that matter to people that focus on that environment. We'll never think of everything, so it's an important part of our DNA to listen and get the additional perspectives enabled within our platform.
TR: What enhancements are on your roadmap?
BE: We have several major modules under development for 2018, all focused on helping accelerate our client's sales and marketing activities and drive growth. One of the most important functions is a configure-price-quote engine that allows network operators to look at on-net, near-net, and partner-networks from a design, costing, pricing, and quoting perspective. The predictive elements of where demand is coming from is also an important part of the 2018 roadmap, helping correlate where demand is going to come from in comparison to their networks, helps our clients identify where to invest in sales and marketing resources proactively to gain a competitive advantage.  Additionally, we are building tools like Enterprise Profiler will have real-time intersection analysis between an enterprise and your network, intelligence on what the competitive landscape is across the entire enterprise and key information on who to partner with, what technologies are being used in the cloud and where the enterprise is located.
TR: You recently raised a bunch of funding, where are you directing those resources toward?
BE: We raised $8 million from some great investors. We had Nauta Capital and NXT Ventures, two VCs out of Boston, who were existing seed investors, and who both invested in the Series A as well. And then we brought in two new investors, Osage Venture Partners in Philadelphia and Ascent Venture Partners up here in Boston. We plan on investing that capital in our go-to-market efforts to help grow the company to the next level, to hire more development and GIS resources to continue to automate and enhance our platform, to further separate our data and technical advantages for our clients, and to continue to invest in the customer success organization.  We want to help our customers take advantage of both the software and the data and be a partner for them out there as they grow their businesses.
TR: What's the biggest challenge you face in doing all of this right now? What keeps you up at night?
BE: I'm paranoid by nature, so lots of things keep me up at night. But I think one of the biggest challenges any SaaS provider has today is getting mindshare with the target market, as there's a tool for everything today in the software world.  Getting time with our prospective customers and helping them see the value is of paramount importance, which is why we're investing in our marketing and customer engagement. We want to show the industry why there's a lot of value in structuring sales intelligence and acceleration tools and processes around location, as a key element in how companies grow.
TR: Thank you for talking with Telecom Ramblings!
If you haven't already, please take our Reader Survey! Just 3 questions to help us better understand who is reading Telecom Ramblings so we can serve you better!
Categories:
Industry Spotlight
·
Software