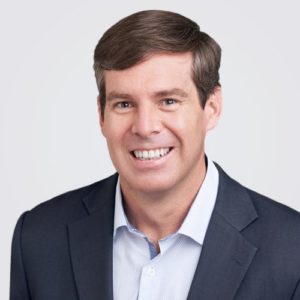 Fresh out from under the umbrella of Reliance and clear of the bankruptcy process, Global Cloud Xchange (GCX) has emerged as an independent force in the subsea and global managed services business.  With new leadership in place, the company has been reformulating its approach as it looks ahead despite the pandemic and all that goes with it.  With us today to talk about GCX's plans for 2021 and beyond is Chief Strategy and Revenue Officer Jim Fagan.  We last talked to Jim eight years ago when he was at Pacnet, which later became part of Telstra.
TR: What brought you to GCX?  What opportunities do you see ahead for the company?
JF: After Pacnet and Telstra, I had stayed in contact with Carl Grivner, and when Carl took on the CEO role at GCX as they were separating from Reliance he approached me joining him in the role of chief revenue and chief strategy officer. When I dug in and took a hard look at it, it seemed like a bit of a similar story to Pacnet: a great asset base operating as its own subsea platform, completely underutilized and now unencumbered from the connection with Reliance and operating as its own subsea platform. It was unique in that it actually had scale and was operating in markets where we      are seeing a lot of demand. It really hadn't tapped into that customer base yet with the new products and services attractive to cloud and content providers. I saw a white space where our asset base was missing, a customer greenfield area that GCX could help fill. The SDN space has evolved a lot since what we did at Pacnet, and I think there is an opportunity now to really do some serious automation at layer 1 that can      unlock a lot of the value in these assets.  So I saw an opportunity and a challenge: to take something with really good bones and really good people and take advantage of the market and make something of it. GCX is one of the rarer assets that actually has the necessary scale and unused capacity in multiple markets right now.
TR: So what does GCX's business and infrastructure base look like today?
JF: GCX is two businesses operating under one entity at the moment. We have the subsea business, and we also have the managed service business.  The managed service      business is serving approximately 130 blue chip enterprise customers globally.  Moving forward it's really more about asset-light managed services with a lot of off-net and a lot of SD-WAN in particular. But subsea is where the core assets with growth potential are.  We have the transatlantic FA-1 system, which has a north and a south loop out of New York. The north route      goes into the UK, and the south route      goes into France. We have the HAWK system which runs from Marseille through Alexandria to the Suez Canal and into Cyprus as well.  From the Suez we pick up our Falcon cable, which not only connects directly into Mumbai, but also does a full loop in the Persian Gulf, landing in every country in the Gulf, and also connects into Sri Lanka. Then we also have our portion of the FNAL cable, which is equally shared between ourselves, PCCW, and Reach, connecting to Korea, Japan, Taiwan, and Hong Kong. The other asset we still have is the original FEA/FLAG cable, which is an older cable that's not really upgradable with new technology     .
TR: What will you do with the original FEA/ FLAG system?
JF: Over the next few      years we may decommission some      of those segments where we have overlapping capacity and have already started the migration. But the system       does have a diverse route through the Suez Canal, for instance, and out to Europe, so we will keep that leg up and running. It also offers some diverse connectivity back into the Gulf that we'll keep. That aspect relates to how we're looking to play in this market.       Tier 2's, OTT's, and content players are really focused on redundancy in hard to reach places, and we are looking to provide the solutions      in places like in the Middle East.
TR: Some of those other cables aren't brand new either.  Will you be looking to build new cables any time soon, or will you be investing in upgrades?
JF: Each of our cable systems definitely has different market economics and dynamics going on in the regions that they serve. As a new management team we commissioned a report with Pioneer Consulting to do an audit of our cables from a technical perspective and tell us two main things.  First, of course, we wanted to understand if there were any gremlins in the system, and I'm happy to say they came back with clean bills of health.  But the other thing we asked them to look at was FA-1 and FNAL specifically, to see whether with the newer technology that we've put on it we could extend the end of life of those cables.  Based on that report, we believe that we can extend those cables from a technical-life perspective by at least five years, i.e. to 2031. Prices are a little bit more competitive in the Atlantic, as a lot of capacity has gone in the water there over the last course of the last couple of years.  Those newer cables are now 16-18 Tbps per fiber pair, and obviously at some point we'll face an economic-life question. To address that we are not looking anymore to lead the build of new systems, but what we are looking at is how to collaborate       with some of the people who are doing the new builds.     .  We are also looking at how we might potentially do some swap arrangements, focusing on some of the hotter      markets where it makes sense.      
TR: Do you have any interest in extending into new geographies, such as South America or Africa?
JF: Right now, I'd call that secondary. South America, I'd say not at the moment, but Africa could be interesting. But I think right now we're looking to augment what we have.  FNAL is a bit isolated up in northern Asia, so capacity into Singapore and eastern India would be a bit more of a priority.
TR: Where will the managed services business fit into your future plans?
JF: The managed services business as a whole is undergoing a massive transformation right now with what disruptions SD-WAN and the cloud are causing even before you throw in COVID, which has been very impactful to our customers, especially in the travel and leisure vertical. So over the last year, what we've really been focused on is working with our customers and helping them survive. They weren't doing expansions, and some new migrations to SD-WAN got put on hold. They're all starting to emerge from that, and we're now seeing them planning to make up for the year and a half they lost when it comes to network expansions, SD-WAN, and new cloud services.  So we're not looking to do a massive overhaul of our managed services, but obviously it is a business that we want to continue to keep and expand where it makes sense.  We are looking to uplift our SD-WAN platform capability in particular so that we can potentially augment the new ways that companies can work in a more distributed fashion going forward. We think that is definitely a growth opportunity for us. But given the long cycle time, we believe that there's a lot more opportunity for us in the near term on the subsea side.
TR: Has the pandemic prompted your customer base to ask for other managed service technologies that you might expand within your services portfolio?
JF: I think there's certain areas where we are seeing that, particularly around managed security services off the SD-WAN platform, such as SASE.  But we don't want to go too far out of our core, and I'd like to see more standardization of the offerings. We don't want a different flavor for every single use case, so we will want to actually create a platform where we can offer a bunch of use cases but on a bit more of a homogeneous basis with both the hardware vendors and software vendors we partner with when we actually put those service chains together.
TR: How has the pandemic affected GCX itself? 
JF: We're actually probably feeling the worst part of the pandemic right now, because even though we were fully separated from Reliance we still have a large part of our staff that is India-based.  Our staff has been tremendous in trying to manage through it, with their colleagues, their friends, their families, and sometimes themselves being sick. We've been trying everything we can do to help out our Indian employees, but it has been disruptive to their lives.  Yet, and all credit to our employees, we've been able to manage through. As a company overall, because we've always been so globally distributed it wasn't that big of a shift for us because we have always had a lot of virtual ways of getting stuff done. Obviously, we'd still like to get together. I'm running a global sales force and I have sales leaders I've never actually met face to face.  On the capacity side, I think we saw what everyone else saw: a big spike last March, April, and May when everyone was ramping up. It then went a bit flat over the summer months, but over the last six months we've seen a month on month pick up of our capacity across all regions and systems.  I don't know whether to attribute that to continued COVID or to our emergence from bankruptcy and being more proactive with our products and services.  But we are seeing sustained growth right now.
TR: How does the rest of 2021 and beyond look when it comes to demand?
JF: I'm more bullish than I was six months ago for a couple of reasons. One, I was afraid that all this demand was pulled forward and we would see a flat line. But it doesn't seem that way based on the type of bids we're seeing.  We're seeing strong demand throughout that whole Middle East and Mediterranean markets. And two, Asia-Pacific has seen an increase in demand due to expected supply that basically disappeared due to the geopolitical environment. That's not going to be fixed in the near future, and we have ample capacity on key routes. So we're quite bullish on the next couple of years.  But there's always the challenge of pricing pressure. You always have to mitigate that and offset it with increased demand, and that is a bit different in each of our markets that we serve.
TR: What other projects are you working on?
JF: We are looking at automation from layer one up in our network.  We want to bring automation to all of GCX.  We want to clean up our internal processes, to provide new mixes of products and services, and to actually serve our customers better.  Probably by the end of this year, you'll start to see some announcements on some new products and services that we're bringing out around that, and we will take a more aggressive posture in the market.
TR: Thank you for talking with Telecom Ramblings!
If you haven't already, please take our Reader Survey! Just 3 questions to help us better understand who is reading Telecom Ramblings so we can serve you better!
Categories:
Industry Spotlight
·
Undersea cables