This Industry Viewpoint was authored by Vikram Takru, CEO of KloudGin
Safety is a top priority, but with a large mobile workforce and due to the nature of the work, the telecom industry faces increased risk. Working with electrical power, electromagnetic fields and optical fiber bring unique hazards to telecom technicians and engineers. Crews also face safety challenges common to construction and to other remote field work such as elevated and overhead work, fall protection, confined spaces, and driver safety.
It is an employer's duty to protect their employees and EHS processes and OSHA set out clear regulations for occupational health and safety standards for the telecommunications sector. The standards apply to the work conditions, practices, means, methods, operations, installations, and processes performed at telecommunications centers and in the field.
So, with the varied, complex, and potentially hazardous work that telecoms field work entails, what are the steps you can take to transform your field service safety?
Step 1: Establish a Safety-First Culture
In Telecoms, safety culture is critically important, and this must start at the top of the organization. Behavior is a huge part of risk and most accidents and injuries happen because of unsafe behavior, but the biggest influence on changing this is a safety culture.
Leaders will look to technology solutions to underpin the culture and enable safety to be part of everyday work, wherever the worker is and whatever work they are doing. There is consistency across an organization through the real-time engagement the workforce has – even when offline – and this provides the best collaboration between the field and office, giving the remote worker assurance from the 360-visibility there is.
The right field service management solution will position safety front and center in the day-to-day work and is also a great tool for ensuring continued best practice, keeping training updated, bringing new hires up to speed and safeguarding subcontractors. This all ultimately protects employees, reduces incidents, and avoids costly fines and penalties for poor safety practices.
Step 2: Develop an Integrated Mobility Strategy
For the most effective safety management, telecom businesses need a single, integrated mobility strategy for their remote work, their mobile workers, and their assets. It is not enough to have a mobile workflow that is pieced together, from siloed solutions or with manual processes. With a single platform that provides real-time visibility of the end-to-end workflow, mobility will be optimized and deliver the best operational performance and ensure worker safety in the field.
Yet, one of the biggest challenges facing field service organizations when looking to deploy new technology is the integration. Historically, for example, field service and asset management operated as distinct business functions and therefore separate solutions were used. Even within the functions, short-cycle and long-cycle work were traditionally managed independently so barriers existed in the workflow and the processes.
As the work in telecom service becomes increasingly complex, and the safety challenges grow, the need for the elimination of silos becomes more necessary and an integrated solution is essential.
Step 3: Focus on the User Experience
Safety cannot be compromised, but as with any technology, user experience can make or break its successful implementation. Ideally, technology should be the last thing on a mobile worker's mind so solutions should be easy to use. A complicated user interface will take longer for workers to adopt, may be bypassed, or worked around altogether. How quickly field crews take to a new solution, and any changes and developments to it, will dictate the ongoing adoption.
Ease of use for mobile crew must also include how a handheld device is used as well as the solution itself. In field service one-hand operation, for example, may be especially useful. From a safety perspective allowing the technician or engineer to have one hand free would be an important factor during the work, especially if they are viewing a manual or photos for a piece of equipment they are working on.
For safety, equally important is how intuitive a solution is, so workflows need to be straightforward to access and follow. Information should be captured and updated in one click and shared in real-time, so the office has a full understanding of what is happening in the field at any time.
Step 4: Increase Safety Out on the Road
To ensure complete safety of the mobile workforce 24/7, time spent on the road and locating sites and assets must not be overlooked. Location intelligence is critical to the infrastructure and network operations for telecoms service providers, with GIS capabilities helping mobile crews easily locate the right assets for the required work. Real-time routing which factors in traffic, potential delays, priority, and distance remove issues the technician does not need to concern themselves with. Restricted access to apps and mobile devices, when a vehicle is in motion, improves driver safety and geofences to block out non-critical applications will further prevent disruptions to field workers.
Geofencing will also prohibit the crew from starting work prior to arriving inside the service area or asset geofence and will eliminate any additional steps for the crew to worry about. For safety and auditing purposes, geofencing also captures heartbeat locations of the crew and their current location and uses geotagged pictures with automatic date/ time stamps and annotations to document issues occurring at the time the photo was taken.
In addition, weather conditions such as temperature, wind speed, humidity, and other safety hazards, may be essential information for the type of work and can be easily provided to the remote workforce.
Conclusion
Bringing all aspects of field service, asset management and other related solutions, together in a single configurable business process is essential to a telecom service provider. A solution that integrates work orders, resources, vehicles, communications, customers, and collaboration is a powerful tool in safety management.
The right tool that is easily accessible by the remote workforce, whilst being secure, means employers can fulfil their obligations of keeping their employees safe whilst out in the field and give them the tools and information they need to carry out their jobs to the best of their ability.
The telecom sector is all about communication and solutions that enable this within the organization itself, facilitate productivity as well as safety, helping to manage the work, worker, and assets. Managing cost and risk for better outcomes and is crucial if a business is to thrive in today's challenging landscape.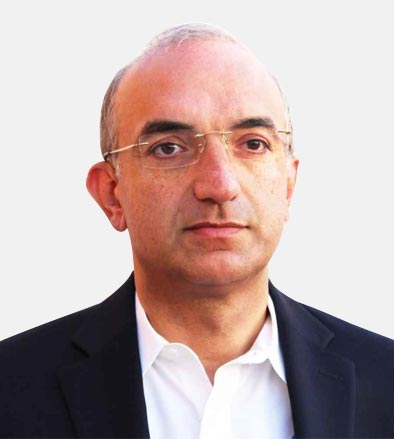 Vikram is a passionate entrepreneur with previous successful ventures, including Frontline Consulting Services (FCS) which he grew to over 500 employees and $40M+ in revenue in less than 4 years and guided its successful exit to TEKSystems. Vikram co-founded KloudGin with the vision of creating transformative field service and asset management technology that eliminates silos, connects people, process, and technology, and creates access to information where and when it is needed. He is committed to delivering solutions that work for field crews in the toughest conditions. His vision has served as the inspiration for KloudGin to become the only, combined, one-cloud Field and Asset management solution that transforms processes, customer experience and worker productivity. Prior to starting Frontline Consulting Services, Vikram was Senior Director of R&D at Oracle.
If you haven't already, please take our Reader Survey! Just 3 questions to help us better understand who is reading Telecom Ramblings so we can serve you better!
Categories:
Industry Viewpoint