It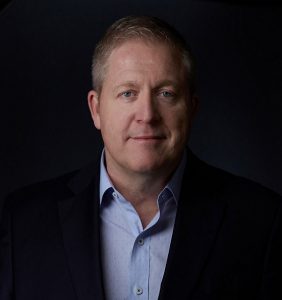 has been quite a ride for Windstream over the last year or two, even more so than for the rest of us.  With restructuring now behind them, the company's wholesale division is looking to put its newly national network and next generation technology to work in a big way.  With us today to talk about Windstream's new look, its plans for the wholesale marketplace, and the ongoing effects of the pandemic on both the company and the industry as a whole is Joe Scattareggia, EVP of Wholesale Solutions.  Joe was with us here for a spotlight a couple years ago, and is back for another round.
TR: Now that the restructuring process is complete, what does Windstream look like today? 
JS: September 21st was a big day for Windstream. It was the day we emerged from an 18-month reorganization process that created a new company and a new beginning for Windstream. Under the restructuring we have reduced debt by about $4 billion, and we will have access to roughly $2 billion in new capital. With that enhanced capital structure, we're really well-positioned to make the investments in software and network that we need to, moving forward. And we have a new relationship with Uniti, under which they'll invest $1.7 billion in fiber builds throughout our network. Windstream is now very well positioned in the marketplace, far better than we've ever been before, and the next chapter is going be an exciting time.
TR: Windstream Wholesale seems to have kept busy with many expansions and upgrades.  What have you been doing differently, and how will things be changing in the quarters ahead?
JS: The restructuring was basically financial, not organizational. So we have been operating business as usual throughout the 18-month process, and we have been really committed to making sure that the customers are serviced and that we are providing a good level of experience. Our CEO, Tony Thomas, was instrumental in communicating with everyone as he and his team went through the process so that employees could focus on the business at hand:  building out the network, serving customers, and selling things. In fact, we've had a number of expansion projects that we've embarked upon throughout the process.
TR: What expansion projects are you currently working on? Where are you focusing your resources?
JS: The biggest project we have right now is in the Northwest. We've recently turned up a link between Portland and Seattle. We have long had fiber rings in Portland and Seattle, and we have now activated fiber between the two, connecting those two islands to the network. We've also recently turned up fiber from Portland to Salt Lake, linking the Northwest to the rest of our network. And we are now in the process of building out Hillsborough, which will be a big splash for us into that market with high count fiber, along with both lit and managed services. In all likelihood, we will probably deploy a Ciena-based solution for the managed type services or spectrum-type services.
TR: After finishing up in the Pacific Northwest, do you have other geographical expansions in mind?
JS: Once we have Seattle and Portland on the network, that pretty much completes our nationwide footprint. I think from there our expansions will involve building out to landing stations and additional data centers and wherever else our customers want us to be. In terms of international connectivity, we are looking to do something potentially down near the Mexican border and hook up additional landing stations in the Northeast, such as where you have new cables landing in Virginia Beach. When you have these express networks in place, it's a matter of building out to the edge and to the data centers where the cloud providers and content companies so that their network meets up with our longhaul network.  We are in constant contact with all the companies that are looking to connect to our network and consume our bandwidth.
TR: You recently announced a next generation technology upgrade for your backbone as well, what does that involve?
JS: We are looking to deploy right now something that we call NCON, or the national converged optical network.  It's going to be a Ciena based solution which will allow us to really scale out the network and build a third rail onto what we currently have today with Infinera, who has the first two rails of our network.  That will enable us to do things like 800G core backbone and alien waves, as well as to simply inter-op with other hardware companies to give us the scale and flexibility to do things that we want to do. We recently had an announcement with Everstream for 400G service between Cleveland and Chicago, which was one of the first commercial rollouts for 400G service client-side. From there we'll see where it goes.
TR: How do you view M&A as an option in today's market?
JS: You'd probably have to ask our new board that question. We are now privately held, and the new board is comprised of a lot of telecom senior executives that have had tremendous amounts of success in the past. We have a new balance sheet, so I would think there could be optionality for Windstream whether in the form of an asset purchase or some sort of M&A activity. I don't think anyone knows just yet. But with private equity groups now very involved with the company, I'm sure they're going to look to monetize their assets the best way they can. That said, outside of Windstream there is a tremendous amount of activity going on in the infrastructure marketplace whether it's data centers or fiber. I do think we'll see more of that, because it seems like there's money flowing in.
TR: Going forward, how does Windstream Wholesale hope to differentiate itself in the marketplace?
JS: Our wholesale team has created an environment that promotes partnerships and flexibility. I think that there has been a bit of a void there in the marketplace, as some of our competitors are not always easy to get things done with. We are willing to try new things and collaborate with our customers. We're not afraid to test and try new technologies and ideas. We have a good sales team, a good technical team, a good architectural team, and a good engineering team. Between Windstream and our customers, we can bring things together as a group, and that ultimately puts us in a position to be flexible, move quickly and deliver efficiently.  That is the formula that has been driving much of our success in the marketplace. We'll invest the capital and resources, but it's the partnerships and the ability to build custom solutions for our customers that truly makes a difference Obviously, you also have to wrap all of that into a good customer experience at the end and I think we've done a good job at that. Building relationships with customers is always key, because things are not always going to go smoothly.  It's in that small percentage of the time where you have to have good communication and transparency with customers and sometimes solve a problem together. 
TR: How has COVID-19 affected your operations for the last six months and how does it look for the rest of the year?
JS: We're managing through it just like everyone else. It's a global pandemic and it came on fast, so everyone's going through really the same thing at the same time. We did see an uptick early on in capacity demand not only for our wholesale business but our consumer broadband business. Early on, we thought the industry might be immune to it operationally, but there have been some supply chain issues with some of the manufacturers of equipment due to global factory closures.  So we have seen some delays in getting some of the equipment we needed to turn up customers. And of course, there have been some cases where we could not get a technician into a site because of COVID-19.  But I think we have done a pretty good job both working with our vendors and also working internally to prioritize COVID type bandwidth requests for those customers that needed it.  And I think at this point both the supply chain and site access issues are pretty much behind us.  But it was something I think everyone learned from.
TR: How has Windstream adapted to a remote work environment?  How much of the global shift to working from home do you think will be a permanent thing?
JS: Very quickly into the pandemic, we had our business continuity group put together a plan that was able to move most of the employees, if not all, to the remote marketplace. My entire team works from home, and most of the company's employees are still working from home. I do think that the work environment has certainly changed forever. I think that in this industry, many of us were fortunate to be able to work from home, but there were some companies that were probably a little hesitant before now to try it.  I'd say that the feedback from those hesitant companies now is that working from home can be very successful. I think even after COVID-19 you'll see a hybrid in many cases.  The social effects will be with us for a long time – the shaking hands, the hugging, the bar peanuts, the buffet — all that stuff has certainly changed.  But I would also say there is now a renewed appreciation for the face-to-face conferences that we all attend.  So many of us right now would love to head to PTC in Hawaii, or ITW in Atlanta just to get out, just to have meetings, to socialize, and see people.
TR: What do you think the industry as a whole has learned from all this? 
JS: I think going through a pandemic like this has made everyone realize how important yet underappreciated the infrastructure is. We take our cellphone and home internet for granted, but times like these make us realize how important it is to have it. I think one of my biggest takeaways from the pandemic is that the global infrastructure is really important and I don't think there's enough of it.  I think that's why you will continue to see investments made into that infrastructure. Another thing we have learned is that there's always a need for greater speeds and faster installation.  Automation and anything that helps bring services to the consumers and to the network providers faster are even more important now than ever.
TR: Thank you for talking with Telecom Ramblings!
If you haven't already, please take our Reader Survey! Just 3 questions to help us better understand who is reading Telecom Ramblings so we can serve you better!
Categories:
Fiber Networks
·
Industry Spotlight