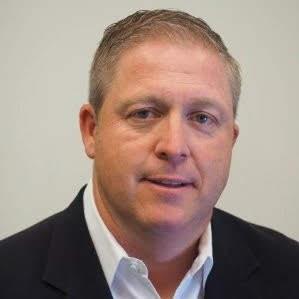 It has been a busy few years at Windstream on multiple fronts, but the company's wholesale business has perhaps undergone the most significant changes.  After combining the assets gleaned from its ILEC roots and all the CLEC and other acquisitions the company has made over the years and building out further organically, Windstream Wholesale has emerged as a power in the transport business. With us today to talk about the company's plans in wholesale is Joe Scattareggia, EVP of Wholesale Solutions at Windstream.
TR: How did you get involved with Windstream Wholesale, what drew you there and how has it evolved since you joined?
JS: I came over to Windstream about five years ago after an executive I knew here told me about the assets that Windstream had.  Those assets were understated in the market and there were plans to build out the data network.  Even now when I talk to international companies about Windstream, they don't initially realize we have all these fiber network assets. When I got to Windstream my first role was managing our wholesale voice business, and shortly thereafter I moved over to the transport side. The division fully evolved over the next few years, ultimately moving over to serve the content companies, creating an international group and last year we moved the government group in. Then Windstream consolidated its enterprise and wholesale groups into one business unit, which brings us to where we are today. 
TR: Windstream has been adding fiber out to the west coast over the last few years.  What's the status of that buildout now?
JS: We started on West Coast expansion in 2016 because our customers were asking us to be at certain places outside of where our regional network was at the time, which stopped in Denver. So, in phase one we went from Denver out to Salt Lake, Reno and San Jose, with a segment between Reno and Vegas. Phase two was continuing down from northern California down to LA. Then we just recently turned up the second phase back through Las Vegas, Phoenix, and Dallas. With that, the primary west coast expansion is fully completed, and it gave us national carrier status, which has been really good for us in the marketplace.
TR: Could there be a followup buildout to the Pacific Northwest at some point?
JS: We're looking at doing a number of different things right now. We only build on a success-based model, we don't just build it and they will come. We do have some customers asking us to be up in the northwest. I like the Seattle, Portland, and Hillsborough markets and I hope to do something there relatively soon. We have a really good technical team and they do a great job designing and turning up. But we don't have anything finalized just yet.
TR: Was the buildout all about reaching the west coast or does Windstream see opportunity in the metro areas along the way?
JS: The main reason is to connect to key data centers, which is obviously a big piece of our business.  From a wholesale perspective, we want the best sites where we can meet our customers. But in some of these areas, such as in Salt Lake City and Phoenix, we already have some metro fiber assets that came to us through some of our acquisitions.  So, we're tying the long haul into the metro fiber assets that we have in those cities. We do also have rings up in Portland and Seattle as well.  In Phoenix, for example, which we just recently turned up a Digital Realty site and there are three other sites that we're in the process of building into right now. Once we get into the city, we're going to go where our customers are and where the demand takes us. But overall, this West Coast expansion enables more of our customers to reach our unique and diverse routes and core regional networks.
TR: You also recently added NJFX on the New Jersey shore to your core network.  What opportunities do you see there?
JS: Our strategy has been very consistent over the last few years.  We want to get closer to the edge. We want to get closer to our customers and by getting into more landing stations we can better serve cable and internet providers, content companies, and international carriers. We have some very unique assets into some of these cable landing stations, and we already had a point of presence in Wall Township. We had already built into the Apollo and Tata landing stations. The new, big thing there is that we've actually extended our core network into NJFX. Historically, those parts of the network were regional components which would tie back into the core, but this regional piece is now part of the core network. In addition to the point of presence there with our Infinera gear in it, we're going to overbuild our routes to Ashburn and New York City.
TR:  What route does your network take from there to Ashburn, and what makes it unique?
JS: We have two routes coming out of Wall Township. One hops up to New York City and down through I95. But the other, more desirable route goes south along the coast and through Delaware, which we think we're pretty unique on.  The difference now is that route down the coast is going to be an express route instead of a regional route.
TR: How have you been leveraging new technologies like SDN within your network infrastructure?
JS: We rolled out our initial five cities with SDN transport last year, giving customers automated access to our system for self-provisioning.  We then extended that to 50 PoPs across the US. What that consists of today is pre-carded in some cases, and when it's not pre-carded, we ship the card out within 48 hours. On the backend we use an auto-orchestrated provisioning internally that has really cut down the intervals to get a customer service ready. Our motto was 10 gigs in 10 days and I think for the most part the bulk of those SDN types of circuits are turning up in about 8 days. I think that in time you'll see us offering 100Gbps, although the card deployment makes that tricky because the cards are expensive. Further to that Waves are obviously a big piece of our core sales effort, but also Ethernet is a big piece. Our Ethernet business is just pretty automated. We have pricing extended out to the customer, and we get orders through an automated system. What we're putting at the edge can accommodate up to 1Gbps, but a lot of times we're selling 10Mbps, 20Mbps, 100Mbps, or whatever. Very soon we'll be extending our SDN orchestration capabilities to our MEF 2.0 ethernet network as well.   Because I think that's what customers really want. They really want service, they want no touch, and they want it quick.
TR: What types of traffic are driving your network expansion projects, and how have you been meeting that demand? 
JS: It's really just the need for more bandwidth from our customer base, which we extended to include the content companies, such as Facebook, Amazon, and Google.  Anyone that's carrying video is consuming a tremendous amount of bandwidth. So, what we've been doing on the back end from a wholesale perspective is to support all these customers that need more bandwidth. We're upgrading our network to accommodate just flat out more traffic. We are in the process of upgrading our core network using the Infinera DTN-X flex-grid technology, which allows us to gain great efficiency through our fiber.  Our initial deployment on our core network was about 10Tbps of capacity, and the new phase can scale up to about 50Tbps.
TR: Are you also seeing demand from wireless carriers as they prepare for the deployment of 5G?
JS: 5G is obviously a big buzzword right now.  We do have a fairly significant cell site business providing backhaul from towers. We have almost 7,000 macro towers on net in the market right now, so it's a big business for us. We are seeing a lot of those towers that have historically had 100Mbps or 200Mbps looking to grow that to 1Gbps and potentially 10Gbps.
TR: Are they also seeking greater density for their backhaul networks?
JS: I think it's a combination of both.  We've had a lot of discussions about small cells. However, the markets that we serve are not generally the tier 1 cities like New York and Chicago, and so they are a little bit slower in terms of small cell deployment – I'd say one to two years behind depending on the market. We're having some discussions with some customers about what that needs to look like, but for right now small cell hasn't had mass penetration into our markets.  But we obviously have our eye on it and we're having a lot of discussions, both internally and externally, about the market and where we need to be.
TR: How does Windstream view consolidation right now?  Is there more M&A on the horizon?
JS: First and foremost, consolidation has always been and will always be a part of the business. There's a lot of private equity money out there right now, and they are looking to deploy capital into markets. But I think when they take a look at the big deals in the market, what we see in the marketplace right now, particularly on the core transport side, is a smaller number of transport providers. CenturyLink, Zayo, and Windstream now are the big three that I see in most of the deals that we come across for core transport right now. Consolidation has helped us on that front, partly because there's also a lot of companies that are looking to diversify their network.  In terms of acquisitions, historically there are a lot of companies that make up what Windstream is today. Most recently the EarthLink acquisition in 2016 got us some network, but more importantly it helped to get our SD-WAN solution to market faster, which allowed us to established our current leadership position. The Broadview acquisition in 2017 got us a wonderful UCaaS product for our enterprise division. But we also made some smaller acquisitions of MASS Communications and ATC, where we acquired customer bases, taking the revenue and migrating it onto our network. Those have been good acquisitions for us, and I think you might see more of that from us if it makes sense.
TR: How has the integration gone on all those assets?  Is the process complete?
JS: The EarthLink integration is pretty much done. From a wholesale perspective, it was done very quickly. We picked up some really good assets down in the southeast, in the Birmingham area, in south Florida, and a beach route that came up from Savannah to Raleigh. We migrated them into the network very quickly. The same holds true for Broadview. There wasn't a lot of network that needed to be integrated; it was more about products and organization.
TR: How have things changed the most since you joined Windstream Wholesale?
JS: Windstream Wholesale has evolved a lot since the time I started.  Fast forward five years and we have transitioned and transformed the business. We used to sell a lot of TDM and MPLS circuits. Now almost 75% of what we sell on a monthly basis is Ethernet, waves, tower backhaul, dark fiber, etc.  About 93% of what we sell is on-net, which means that we're not reliant upon any other carrier to provide service. That's different than it was several years ago, and it means that the customer experience is better, the profit margins are better.  We want to be the provider of choice in the US for core transport, whether it is waves, dark fiber, Ethernet, or tower backhaul. I think we've become one of the key players in the states for anyone that's looking to buy transport services.
TR: Thank you for talking with Telecom Ramblings!
If you haven't already, please take our Reader Survey! Just 3 questions to help us better understand who is reading Telecom Ramblings so we can serve you better!
Categories:
Fiber Networks
·
Industry Spotlight