This Industry Viewpoint was authored by Sanjay Goel, President of Global Services, Nokia
With the advent of 5G and Communications Service Providers (CSPs) transitioning to Digital Service Providers (DSPs), networks are about to become exponentially more complex. At the same time, customer expectations are higher than ever before, with security, efficiency and speed being the new normal. With this double dose of network complexity and consumer demands, it's critical that CSPs select the right infrastructure to enable their transition, but there is neither a simple nor one size fits all solution.
In the near-term, 5G and digitalization will see consumer experiences enriched through new services based on haptics, AR and VR – changing an array of life experiences from the way we learn, interact with sporting events and remotely manage tasks. At the same time, consumer expectations around convenience, speed and agility will continue to mature. Every service experience will increasingly need to become service and customer-centric, with data and machine learning leveraged to autonomously adapt the network to rapidly changing consumer demands and service attributes.
Creating services that seamlessly meet consumer expectations will be a big ask for today's CSPs. Margins are smaller than ever before and new technologies are expensive to deploy. Processes and capabilities need to be industrialized to better scale and operate in the global landscape if CSPs are to keep costs under control and maintain margins. The combination of efficiency, scale and quality will be core to success.
Faced with rising complexity, the level of efficiency required will only be attainable with advanced data and AI tools – what we like to think of as 'cognitive' services. From automating processes to be "zero eyes, zero touch", working 24/7 without oversight to making engineers more productive with AI tools, cognitive services will help CSPs deliver better quality services while also reducing costs.
Beyond managing complexity and helping CSPs stay on top of the rapidly expanding number of 'things' in the IoT, automation and AI will empower CSPs to deliver customized services, rather than just focusing on bigger pipe. Challenging performance requirements and increasing complexity in new markets such as smart cities and agriculture will open up double digit growth opportunities. However, this can only be addressed with the assistance of curated ecosystems that manage complexity and come with advanced cognitive capabilities.
Still, it's not just complexity in terms of network size, technologies and the industrial market that CSPs need to plan for. Networks need to be operated differently to respond to unique customer-by-customer service level agreements and the DSPs of tomorrow need to be able to dynamically adjust the network as requirements change. This new level of customer-centricity – that we've not seen before – will require new ways of thinking.
These changes are coming, fast, but it's not too late to develop the roadmap that will take an operator from CSP to DSP. Reducing complexity and cost can be boiled down to better planning (get it right first time) and digitizing processes. Digitalization will enable CSPs to deploy many different use cases, for example, on 5G, for different markets.
Digital processes (such as digital twin technology) allow for the accurate prediction of how a network can behave before it is deployed and can ensure that as much legacy equipment as possible is maintained and that products from different vendors can work together coherently. Modelling can also identify bottlenecks and ensure the best possible coverage for the least investment.
We are clear that the transformation from a CSP to a DSP isn't straightforward and consumer demand continues to soar. With appropriate planning and leveraging the digitalization of services, CSPs can implement smart efficient processes that both reduce overheads and rise to meet the challenge of ever increasing consumer expectations. The shift will require a mindset that sees this transition as a unique opportunity and while it would be easy to be overwhelmed, there is a clear path through that leads to the successful evolution of networks.
About the Author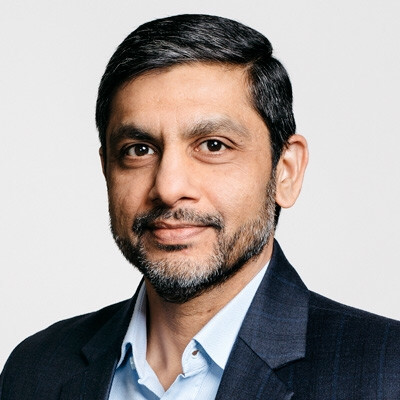 Sanjay Goel has over 27 years of experience across the telecommunications, information technology and engineering industries. In April 2018 he became President of Global Services at Nokia where he leads the team that helps operators and enterprises navigate through complexities and transform their business and adopt new technologies such as cloud, 5G and IoT.
Currently based in Espoo, Finland, Sanjay joined Nokia in 2001 and has held many senior management roles across the organization, including Senior Vice President, Global Services Sales and Vice President of Services for Asia, Middle East & Africa. 
Prior to joining Nokia, Sanjay worked with IBM and Asea Brown Boveri in the IT and engineering sectors for close to 11 years.
He holds a Bachelor's Degree in Engineering, with a specialization in Electronics and Communications from Manipal Institute of Technology, India.  
If you haven't already, please take our Reader Survey! Just 3 questions to help us better understand who is reading Telecom Ramblings so we can serve you better!
Categories:
Artificial Intelligence
·
Industry Viewpoint
·
SDN