This Industry Viewpoint was contributed by Brian Kracik of Oracle Communications
Forward thinking businesses today are taking advantage of emerging technologies that are disrupting old paradigms and unleashing new opportunities. Smart enterprises recognize that as they create more digital experiences and take applications to the cloud, the network has increased exponentially in importance. And for good reason. Enterprises face more operational complexities, increased customer expectations and chaos than ever in the form of security breaches, network reliability and communications overload that require an unprecedented amount of network sophistication.
That's why now is the time for enterprises to rethink their networks and eliminate chaos, driving an evolution from the traditional corporate network into a true competitive advantage.
A New Type Of Consumer
As enterprise networks grow, so does the challenge of effectively managing them. The digital revolution is creating a new type of consumer. Customers today expect a seamless and personal digital exchange and to be able to instantly and securely conduct transactions. To maintain a competitive edge, businesses need to provide an outstanding consumer experience, which means end-to-end availability, fast connections as well as robust security and reliability. If they experience negative issues along the way, they expect problems resolved immediately.
Oracle's "Enterprise Networks in Transition: Quieting the Chaos" survey found that 66 percent of respondents identified security as a key network challenge, and at least 83 percent acknowledged network and telecom fraud as a grave concern. In addition, as my team predicted in Oracle's Top 10 Cloud Predictions 2019, the number of security events will increase 100× this year, and automation will become the most reliable way of preventing, detecting, and mitigating threats. If fraud and data breaches pass detection and do occur, impacted businesses will lose not only revenue and market share, but also credibility and trust.
Changing Network Demands
Against this backdrop of growing complexity, heightened consumer expectations and an ever-evolving threat landscape, trends inside the enterprise are also driving network evolution. Transformative technologies are helping enterprises become more digital by improving network security and delivering a higher quality of experience (QoE). We see three primary technology trends causing enterprises to rethink their networks:
Shift to Multi-Cloud – Real Time Communications (RTC) applications are shifting to the cloud along with enterprise applications, but it is not just one cloud—it is Oracle Cloud, Amazon Cloud, Microsoft Cloud, Genesys Cloud and many others. With this move to the cloud, enterprises are finding that data is no longer confined within the walls of the enterprise, but rather, data and communications are being transported across clouds, branches offices and around the world.
Plug in Workforce – The continued evolution of workforce trends, from Bring Your Own Device (BYOD) to remote work and the millennial workforce plugging in when they want and wherever they want, continues to put new and shifting demands on IT teams.
Distributed IT– The trend of multiple data centers, multiple technologies, global/regional headquarters and branch offices is causing a high degree of network chaos.
Beyond the Traditional Network
The software-defined wide-area network (SD-WAN) is a disruptive technology that is enabling enterprises to transform their business and accelerate the shift to the cloud. Failsafe SD-WAN eliminates network congestion, jitter, latency, and loss to ensure the highest QoE across not only Information and Communication Technology (ICT) applications, but also every mission critical application.
Today, winning business, keeping customers satisfied and maintaining a successful brand all require businesses to be more cost-efficient, with greater agility, reliability, security and performance. In the changing internal and external environments businesses operate in, it is also critical that they can support open and diverse networking and cloud technologies. To make this a reality, they'll need solutions that can accelerate the digital transformation journey in a communications-driven world, from network evolution to digital business to customer experience. These may call on technologies such as artificial intelligence/machine learning, Blockchain, SD-WAN, Internet of Things (IoT) and analytics to seamlessly, reliably and securely connect people, devices and applications.
In short, if your end goal is to transform and scale your business, your network will need to evolve so it can transform and scale along with you.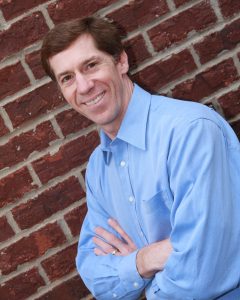 Brian Kracik: Brian Kracik is senior director of product marketing for enterprise communications and cloud services at Oracle
If you haven't already, please take our Reader Survey! Just 3 questions to help us better understand who is reading Telecom Ramblings so we can serve you better!
Categories:
Cloud Computing
·
Industry Viewpoint
·
SDN