This Industry Viewpoint was contributed by Fernando Rojas of Claro Enterprise Solutions
UCaaS technology has helped many businesses enhance collaboration and agility and reduce costs. The plug-and-play functionality of basic UCaaS benefits small organizations with minimal existing infrastructure. For large, global enterprises, customized UCaaS solutions support rationalization and digital transformation initiatives.
Meanwhile, mid-sized businesses – broadly defined as those between 1K and 5K users – have traditionally been underserved, as UCaaS providers have focused their resources on major global accounts. As a result, mid-market businesses have largely been limited to generic, cookie-cutter solutions.
This is changing, and mid-sized businesses today have a wide array of UCaaS options from which to choose.
Evolving Landscape
Research from Frost & Sullivan shows that mid-market enterprises confront increasingly complex business problems. Growing interest in digital transformation, for example, drives initiatives to optimize operations and redefine customer experiences. Relatedly, businesses seek to reduce complexity and enable interoperability between different platforms and applications. Leveraging technology to improve contact center operations is a priority for many, and ensuring consistency and service quality for mobile and remote workers is critical. Going global means addressing specific requirements for each country in which a business operates and providing consistent user experiences. Security is a ubiquitous concern, especially within industries with stringent regulatory guidelines.
Providers have responded to these demands with sophisticated UCaaS solutions characterized by a broad range of capabilities related to functionality, customization, integration and price. Market data suggests that mid-market businesses are responding to these offerings. According to Frost & Sullivan, 82% of North American decision makers have moved or are planning to move part or all of their enterprise telephony solutions to the cloud by 2019. The user base of IP telephony and UCaaS, meanwhile, is expected to grow at a compounded annual rate of 23% between 2017 and 2024.
More Choices
The good news is that mid-market enterprises have more choices when it comes to UCaaS solutions. The bad news: more choices mean more chances to make the wrong decision.
Here are four suggestions to help you chart your UCaaS journey.
Don't overcomplicate: Careful evaluation of specific business needs, along with equally rigorous assessment of provider capabilities, is essential. However, avoid the temptation of assembling a team of best-of-breed providers, each of whom delivers an optimal point solution. Maintaining oversight and ensuring collaboration between multiple providers is a complex management challenge that shouldn't be underestimated. When assessing vendors, look beyond features and benefits to consider who is best equipped to understand and oversee the myriad complexities of your environment.
Penny wise, pound foolish: The maxim applies to UCaaS solutions. While Option A may cost less than Option B, Option A may require a significant amount of DIY effort. For internal tech resources are already stretched thin, taking on responsibility for optimizing UCaaS investment is a big ask. For example, an integrated package that bundles UCaaS with a security overlay could cost a bit more than buying the two components separately. The latter option, however, would require a substantial amount of internal resources to implement and oversee.
Know what you don't know: Businesses that are new to the UCaaS market may lack insight into the art of the possible. Those that have tested the waters, meanwhile, may conclude that their sub-optimal solution is simply the norm. In either case, you could be missing potential opportunities to leverage technology to raise the bar of operational performance. Avoid the mindset of accepting tools that work. Instead, demand that your technology partner helps you understand how the tools can work better.
Put your problems first, and technology features second: All UCaaS providers offer a wide range of technology functionality. But an effective UCaaS solution integrates a variety of capabilities to meet a specific set of business requirements. For example, a domestic business expanding to two overseas locations might require international voice and data plans for a few select business units; over time, that global service might need to expand. To determine the most cost-effective and flexible approach to your specific needs, explore a prospective provider's business model. Questions to ask: What's the approach to identifying and documenting customer requirements? More specifically, what's the process around pre-implementation requirements assessment? How can the number of vendors be consolidated?
Mid-sized enterprises are pursuing increasingly aggressive business agendas that require increasingly sophisticated technology solutions. The dynamic and rapidly evolving UCaaS market offers a wide range of opportunities for enterprises to leverage Cloud-based technology to optimize operations, drive innovation, migrate from a capex to an opex model and create better customer experiences. These emerging opportunities also present new challenges that require clearly defined technology strategies.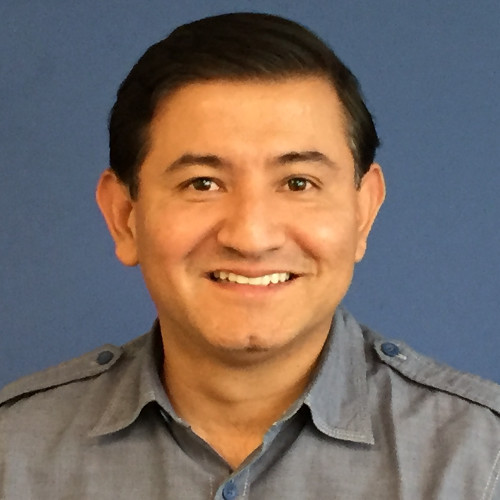 Fernando Rojas. Fernando is International Product Manager for UCaaS at Claro Enterprise Solutions.
If you haven't already, please take our Reader Survey! Just 3 questions to help us better understand who is reading Telecom Ramblings so we can serve you better!
Categories:
Industry Viewpoint
·
Unified Communications