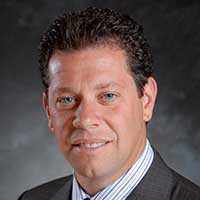 One of the roundtable topics at The Telecom Exchange NYC event next week is about how Smart Cities might handle the security aspects of IoT.  With everything cities are looking to hook up and manage, whether via fiber or 5G, it certainly seems like a lot of new vectors for danger to approach. I thought perhaps I'd get in a few early questions on the subject with Robert DiLeo, CEO of Hylan, before he takes part in the panel:
TR: What kinds of IoT is Hylan seeing actually being deployed by cities and municipalities today?
RDL:  We are starting to see more and more of it every day.  We see 2,000 Link NYC kiosks, EZ pass instead of toll booths, digital signage at transport hubs, smart traffic signals, and the list goes on and on. These are all being deployed in major cities around the country. It is the reason that "densification" of our fiber infrastructure is so important and we are seeing that in a very big way.
TR: At what stage are cities, local governments, and regulators at in thinking about the security risks involved?  Are we doing better than we did with voting machines and such?
RDL:    Security is top of mind for everyone involved. Unfortunately, right now most of our security seems to be reactive instead of proactive. Nobody disputes the importance of good security, unfortunately the speed of deployment and change in the IOT world makes keeping current with threats difficult.
TR: What's the biggest hurdle ahead in meeting the security challenges of IoT deployments for Smart Cities?
RDL: There are three challenges. One is the ubiquity of IOT. It's going to be everywhere and managing it securely is going to be huge challenge. Secondly the speed of deployment is going to challenge the industry. How do we keep pace with the speed of change while doing all the necessary coordination to ensure security? Finally, the lack of standards. IOT is new and there are lots of standards that have not been fully developed yet. Getting a set of standards out there that are universal will help a lot.
TR: Thank you for talking with Telecom Ramblings!  I look forward to attending the roundtable next week!
If you haven't already, please take our Reader Survey! Just 3 questions to help us better understand who is reading Telecom Ramblings so we can serve you better!
Categories:
Industry Spotlight
·
IoT, M2M
·
Security