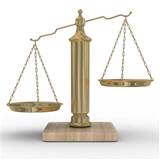 Ok, it's *almost* time to make predictions for 2019.  But first we have to take a painful look back at my predictions for 2018.  Let's see how well I did! (This isn't going to be pretty, the squeamish should cover their eyes…):
Both Sprint and T-Mobile will get significant merger attention from one of several major non-wireless infrastructure players – Nope, they decided to actually get hitched this time, precluding any such activity.  Nothing like this happened, nowhere for me to hide.
Network neutrality will rise again – Well, as expected regulators clawed it back, but not much has happened since, honestly.  Nobody has really moved to exploit the new regulatory regime in ways that might cause a new public fight that might draw the attention of broader politics.  Verdict: Nope.
Two of the following six competitive network deals will happen

Zayo/Interoute – Nope, it was GTT that stepped up.
Crown Castle/FiberLight – Nope, not a peep.
Windstream/TPX/TelePacific – Nope, not a peep.
Some combination of Uniti, FirstLight, Everstream – Nope, not a peep.
Telxius/GCX – Not yet, but given the turmoil in Indian courts delaying the process, maybe I've still got a chance?
GTT/Cogent – Nope, they went for Interoute.

The pace of infrastructure consolidation will continue to decelerate. – Well, I could fudge things on this one if I tried.  But really, the pace seems to have held pretty steady.  Some buyers weren't active, but others were.  The US was a bit lighter, but internationally things were more active this year I think.  We'll get into more of that in the next couple days with a couple M&A reviews.
AT&T will abandon its attempt to buy Time Warner — Completely wrong, they won in court and closed the deal.  Oops.
There will be a major security scare involving IoT — Well, not really.  There were incidents, like this recent one with a baby monitor, but no widespread scare materialized.  Just the usual sort of major thefts of data.
Verizon will roll out 5G in some commercial form somewhere in the USA. Ok, it's a stretch, but I get a partial victory here.  Verizon did roll out 5G home broadband in six markets this year.  There aren't any mobile devices on it, and it's just barely a 5G rollout.  But I said 'some commercial form' and that it would be Verizon, so I win. Err, I don't get a zero.
So, not so good.  I did know it was going to be a difficult task going in though.  I'll try to restore the balance for 2019.
If you haven't already, please take our Reader Survey! Just 3 questions to help us better understand who is reading Telecom Ramblings so we can serve you better!
Categories:
Government Regulations
·
Information
·
IoT, M2M
·
Mergers and Acquisitions
·
Wireless