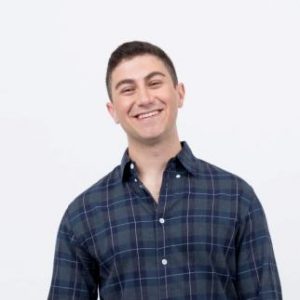 All the consolidation in the fiber business sometimes eclipses the efforts of newer companies taking on the challenge, but there are young companies out there blazing a new path through well-mapped, but never fully conquered territory.  One such company is Pilot, which was founded in 2014 in New York City and now runs business fiber in the east coast markets of Philadelphia, Washington, DC, and Boston as well.  With us today to talk about Pilot's fresh approach is CEO Joe Fasone. 
TR: How did you come to start Pilot?
JF: I spent about four years building fiber networks for shared office spaces around the world for WeWork. Every time we needed a circuit, we had no idea whether or not the service provider actually had fiber near the building, an access agreement to get into the property, and the ability to quote us a predictable rate and lead time. We'd go through this process one or two times with every single building in every single city, and our experiences were pretty consistent regardless of whether we were dealing with a boutique player, regional player, or national player. The delivery interval tended to range between 90 and 120 days for service.  I saw tons of inefficiency and white space. If you're not a CIO, CTO, CISO, or you're in the carrier sphere, you likely don't even know the major fiber providers in your city outside of the local MSO and ILEC.  I thought there was a need for a customer-focused ISP that really understands what makes something urgent for a small business: why scaling between bandwidth tiers on a dime is important, why installations need to be done in five to fifteen days, etc.  So I started Pilot with one simple product: fiber-based dedicated internet access. We brought our first building on-net in October of 2014.
TR: The dedicated internet access business can be a rough neighborhood; what approach did you take to break into it?
JF: There are some simple promises that we make to the end user. The first is no contracts We feel like we should earn your business, and if we ever let you down, we don't want you to feel tied to us. Next, the price you see is the price you get. So it's all-inclusive of tax and regulatory fees. Gone are the days of an extra 22-28% in taxes and fees, which drove me nuts as a user. Whether you're the first tenant in a building and it's off net and there's a huge build for us or you're the 10th tenant in the building using Pilot service, you don't have to worry about whether or not someone got a better deal or if you are soaking up all of our construction CapEx.
Next we focused on the SLA. As an end user, having to send a request in writing and to prove a service provider had an issue just to get a couple dollars back was really infuriating and insulting to me as a customer whose business likely stopped functioning for a number of hours. A $100 credit was just a slap on the wrist I had to beg for.  To address this, we created an industry leading SLA where we have, outside of force majeure events, 100% service availability guaranteed. In the event that is breached, even if just for 30 seconds or a minute, we automatically begin crediting you in 5% increments. Not only should the service be available 100% of the time, we guarantee bandwidth availability and latency across the metro area in a way that's actually very intuitive and proactively credits the customer.  It holds us truly accountable.  If we make a mistake, if there's an issue, if there's a hardware failure, something we didn't prevent, that's on us. And we recognize the responsibility entrusted to us by the customers.  Finally, I'd like to add that being full stack is one of the coolest parts of our DIA product. Not only do we build our local NYC metro network, we actually built our own construction teams for outside plant, inside plant, and installation so we could control the end quality and, most importantly, the schedule at which we meet these lead times for our customers.
TR: Why do you think that many in the industry have for so long had trouble finding the growth and profits in the business internet world they expect to find?  How is Pilot improving on past and existing models?
JF: Look at an environment like New York City where we have roughly a dozen companies, just among what I'll call franchise competitors and not including type-2 competitors that are capable of selling fiber information services to businesses. Why do I feel like in a market like this there is such a huge opportunity? Because no one has a business model and service delivery model that makes it relatively effortless and consistent to service every tenant in an on-net office building. For much of the industry, "on-net" means they pulled fiber into this building 12 years ago, or more likely a company that got acquired and then acquired again did.  But the process for ultimately delivering service to a tenant in that building is anything but on-net or consistent.  I think that no one, with the exception of Pilot, has an all passive network where we are actually set up to service within two and a half hours of installation time, any tenant in one of our buildings. Nor has anyone else designed a product that is meant to readily activate and scale subscribers. Some of the largest carriers out there today are still provisioning two-strands of dark fiber for every single tenant that orders their service. And that's two fibers in the IT room, two fibers in the riser, two fibers in the basement, two fibers in the street, and then two fibers in the fiber hub or data centers on a per-customer basis. If you think about all the engineering and splicing and capacity planning that has to go into that, that's wild.
At Pilot we took the stance of recognizing that in all these urban environments, the amount of plant that we can put in the ground is somewhat limited.  We need to make sure we have a huge network that will serve us into the next decade. How do we make sure that we're being respectful of that resource so we can service most buildings with just one strand of fiber? We want to give customers the ability to dependably call us up and say, "I need gigabit or 10-gigabit service, can you install me next week?" For us to be able to say yes, we need to make sure the inside plant is there to support that. That's why we're all passive. That's why we don't have electronics in the building.  That's why we have a proprietary riser distribution system that allows us to come in with very little, if any, drilling and instantly extend service. I think there's so much need in the marketplace because there's all this fiber and all this competition, yet no one can actually deliver the service quickly and reliably at a low cost.
TR: How quickly have you been able to grow your teams, and how extensive is your network today?
JF: We started off just doing inside plant and installation, but by February 2015 we had a full blown outside plan team with rod and rope cable placement and splicing capabilities here in New York City. Since then we've grown to about 400 on-net buildings across New York City, Philadelphia, Washington, DC, and Boston. Our average growth is around 5-10% per month and we will likely see that on-net total double this year. Our ability to put buildings on-net is one of our greatest strengths. Additionally, we have pretty immediate revenue growth because we actually have a direct sales team responsible for it.  We also now have 22 points of presence in 12 cities around the country.  We'll more than double that count this year, and our goal is ultimately to be able to provide services to any enterprise, anywhere.
TR: Is there a particular type of building that Pilot prefers to target?
JF: We started very specific, with a sweet spot of Class B and C real estate that had 10+ tenants, but didn't have a strong fiber presence.  We've since learned that we do great in both a Class A building with 50+ tenants and as well as a mixed-use 4-story building. So, we've actually gotten a little bit less specific. I credit much of our early success to being the first fiber in a building and being able to immediately offer a great experience.  Now, just by virtue of our growth, we've been able to expand to significantly more competitive buildings.
TR: Do you foresee moving further up the stack into more managed services?
JF:  Our focus has already expanded beyond basic dedicated business internet to include a suite of more modern connectivity solutions as a whole.  That includes how we connect offices to each other, offices to data centers and offices to cloud service providers with the same flexible principles that we applied to our dedicated business internet product. For example, how do we, on a dime, let you connect an office intelligently to the internet on port one of our CPE, to Microsoft Azure on port two, and an SD-WAN that connects three of their sites on port three? These are the types of connectivity solutions we see customers asking for, so we have scaled the network and our product set to adapt to that.
TR: How do you navigate the balance between building, buying and leasing the infrastructure upon which you build your network?
JF: I like to think of us as a best-fit provider. If there is an abandoned entrance or abandoned dark fiber into a building, we can buy that, we can lease it, or we can place new cable ourselves. In the cities where we operate, we tend to do what works best.  That's why we've seen a lot of success in having our own outside plant teams. We're able to identify a building that is under-served, where there maybe isn't competitive fiber, and we are able to bring fiber to that building for the first time very quickly. But when it comes to our long-haul network, the strategy really depends on the distance and the route selection. More often than not, across our backbone, it doesn't make sense to light a lot of dark fiber only because we don't find ourselves selling commodity wavelength services. That's not our business.  We might have multiple 100G waves, but our business is to use that route as part of our nationwide backbone to provide a software-enabled, instantly provisioned connection between two on-net buildings. The customer, at the end of the day, likely doesn't care whether or not I have dark fiber on that route myself. So for most long-haul stuff, it's probably a fixed wave.
When we're getting into a new data center, especially in a metro that we may be unfamiliar with, we love partnering with folks like PacketFabric to do that. For what I call mid-haul, less than a couple hundred miles, it makes sense to do dark just because you end up with a lot more capacity for roughly the same amount of cost. And then within a metro, we're a pretty aggressive, active lessee of dark fiber. Ultimately, it all comes down to how we ensure that we're controlling the experience and ensuring quality.
TR: Do you have any interest in moving beyond the urban geographies you started in and out into the suburbs?
JF: I think one place where we've been impressed with the outer borough opportunity is New York, in terms of customers pushing us to go into New Jersey or Brooklyn or Queens. But we've actually seen it the most prominently in Philadelphia, where we get a lot of demand coming from outside of downtown. It's a bit of a reverse commuter situation where we're seeing office parks immediately outside of Philadelphia with greater demand for some of the connectivity than the traditional high-rise office buildings downtown. And we're pretty quick to cater to that demand because we have the ability optically to extend our reach to those places with ease.
TR: Are there other major metro areas you might be interested in penetrating?  If so, where would be attractive?
JF: We are currently focused on the Northeast, and that's really for quality purposes because we want to be physically close to our customers. We started in New York and have about 100 people here including 25 in construction.  We value the ability to really respond on a dime to any type of issue, whether that's a local emergency or natural disaster, or whether it's fiber-related or utility-related. Think about the service risk and the reputational risk in entering a new market without a major investment in replicating all of our operations.  Taking such a gamble in a city like San Francisco would mean five and a half hours minimum response time in each direction and that is too long; we wouldn't have the agility to really respond. So our last year has been about growing into markets on the I-95 corridor to prove that where Pilot expands, the quality stays consistent, and improves. We are now looking at what cities are next, and some of the cities where we already have our IP network look like they'd be great candidates. We're not in a rush, but you can definitely expect to see Pilot in more cities in the future.
TR: What do you see as the biggest challenge for service providers in today's market?
JF: I think that at the end of the day, we want to make sure that we are not dependent on third parties and gatekeepers that could potentially make it harder for us to deliver the quality of service we want.  Whether there's an outside plant consultant or a third-party fiber network that we're purchasing from, it's really important that those assets are integrated immediately. Additionally, there are so many products that we could be adding that we have to do a really good job of continuously vetting them and only bring the most compelling products to the market.
TR: Thank you for talking with Telecom Ramblings!
If you haven't already, please take our Reader Survey! Just 3 questions to help us better understand who is reading Telecom Ramblings so we can serve you better!
Categories:
Industry Spotlight
·
Metro fiber