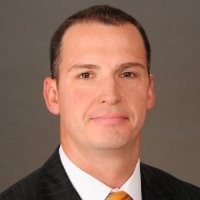 As one of the country's largest and most dynamic cities, Los Angeles has big infrastructure needs.  Yet its data center sector has never quite managed the growth rates we've seen in the NYC or Chicago or Dallas metro areas.  One of the providers looking to shift into a higher gear is the West 7 Center in downtown LA.  With us today to talk about West 7 and the Los Angeles data center market as a whole is JLL EVP Darren Eades.  JLL manages the facility for Rising Realty.
TR: How did you get involved in West 7 and the data center space in general?
DE: I have been in the real estate business since '94. I moved into the data center arena when a client of mine merged their office and their datacenter pieces together.  I fell in love with the technical aspects of the business and been doing that ever since. I got involved with  West 7 Center when I helped Rising Realty identify and purchase the building at the time. They have primarily been office investors and really liked this asset because it had both an office and a data center component to it. When they acquired the asset, they retained JLL to do the leasing for the building. JLL's office team handles the aboveground leasing of the 450,000 square feet of office space. I do the subterranean data center piece, which is about 233,000 square feet and 22MW of power.
TR: Can you tell us about the history of the West 7 Center and how it became a key data center for Los Angeles?
DE: The building was purpose-built for First Interstate Bank as their headquarters, with disaster recovery, a data center, and their bank vault that is still operational in the basement. The building is on the 7th Street corridor, just opposite the freeway. It's strategically located in downtown LA because it's not right in the middle of the CBD. Hope we never have to worry about this, but if we had a large earthquake downtown, one rumor suggests it would be filled up to 30 feet high in glass and debris, making CBD access nonexistent.  7th Street runs parallel to Wilshire Boulevard, and all the fiber runs down Wilshire and 7th Street, so we have easy access into all the other larger providers, data center providers, and then primarily 1 Wilshire, which is the main hub on the west coast.  The office portion is now 100% occupied by different users from LA Care, Herbalife, and a lot of back-office uses for the city, state and federal government. So if something would go down in the power grid, this building would be one of the first ones to go back up.  And while the First Interstate Bank no longer exists, however, there is another bank vault down there and that adds another level of security which our data center customers love.
TR: What does the data center infrastructure itself consist of?
DE: The building has been occupied by many different users over the years, so the 233,000 feet is broken up into smaller compartments.  You can imagine it as a bunch of small data centers within a larger data center. Of the available 22MW of power, we have about 13 megawatts and a little over 100,000 square feet available today. So we do have some leasing opportunities. Downtown is relatively tight, and there's not a lot of space and power available for data centers. West 7 is one of the only games in town that currently has the capacity for anything over a 5,000-10,000 square foot footprint.  In Downtown, and LA as a whole of course, land is difficult to find because they build on everything.  But this campus has a nice footprint, and in addition to the office and the subterranean data center, we have a large parcel of land that we're looking at as another redevelopment. We also have a large parking structure which has more than enough parking for the entire building plus extra.  We also have a large roof where we could put some solar panels.  We're exploring all of our opportunities right now, and have several different engineers and consulting firms that are exploring all kinds of opportunities for us.
TR: How does California's earthquake risk play out in the data center space?
DE: Seismic retrofitting and having a building that is structurally sound is very important because you need to be prepared for those. This building was built to withstand an earthquake of at least 8.0. The majority of buildings in LA that are now data centers are former office buildings, or former warehouse buildings or flex buildings. This building was originally built for critical infrastructure and to withstand earthquakes.
TR: What type of customers do you focus on?
DE: LA as a whole has been a market of a lot of smaller deals in the 25 to 50kw range. That is not something that our building normally goes after directly, although we have co-lo providers at West 7 Center that usually address those type of requirements. We like larger enterprise users, co-location providers, and wholesalers. Our goal is to target healthcare providers, other colo providers, managed services providers, OTTs, and telecom. We just want to have a very wide and diverse group of tenants in the building.
TR: What kind of data center customers do you see in LA as compared to other locations?
DE: LA is the entertainment capital of the world, so you have a lot of these providers that are here. A majority of customers want to be here because they want to be "close to their data", or they are a large OTT provider that wants to be close to their customers. As demand from customers for faster and more reliable content delivery grows, the Googles, Amazons, and Netflixes of the world need to be closer to them for speed and reliability. Part of their plan is to grow in the bigger cities where the population is.  On the other hand, LA's never really been a big security and disaster recovery market because a lot of the customers look to cheaper locations for that, like Reno or Las Vegas just due to the cost of power in LA.
TR: LA has never achieved the same status as an internet hub as other cities its size, why do you think that is?
DE:  With its population, LA is definitely a core market.  But there have been barriers to entry with California also with LA itself. The main reason in LA has always been the cost of power. We are working with Southern California Edison and LADWP to try to get those rates down so LA can be more of a competitive market. The larger users of power are starting to see opportunities to buy power at a lower rate depending on usage. It's not going to be the 3.5 or 4 cents per kilowatt hour you are seeing in other markets, but it will definitely a little bit of a discount from the 13.5-14 cents a kilowatt hour it is now.
TR: We have seen many data centers move toward sustainable power sources, is that something applicable in the LA market as well?
DE: That's definitely something that everyone's investigating. New technologies and ways to generate power used to be extremely cost-prohibitive.  But now as they are starting to become more competitive, and their prices start to come down, I think we're going to start to see a lot more of that. But solar power can be a bit of a challenge.  Even though we have a lot of sunshine in California, it's difficult to find large enough locations where you can put a lot of solar.
TR: Is West 7 Center looking at any expansion opportunities beyond its current footprint?  If so, how would you go about it?
DE: Rising Realty is always out to buy high quality buildings to expand their portfolio. And there are a lot of people looking to get into the data center market overall. Retail investors, for example, are looking at a data centers market as an underutilized and underinvested portion of the portfolio.  So it's definitely possible. Traditionally, data centers operators would go out and buy a powered shell, for example a 100,000 square foot warehouse that used to have a manufacturing facility with 5-6MW of power. You can easily convert that into a data center. But in LA, due to the creative office users and due to the industrial and warehouse market in LA, all of those buildings are gone. Trying to find anything like a powered shell is rather difficult. Part of the reason is that it can take up to 36 months to bring in a new transformer with the power. So a lot of these investors are staying with the warehouses, which can get a pretty high rate if they're in the right area.
TR: So what's the biggest challenge ahead for the LA data center market?
DE: LA has been somewhat of a flat market for many years, but we are starting to turn the corner and seeing the activity kicking up. We just need more customers and more tenants that are interested and ready to make a commitment to LA. There are plenty of customers here, and there are plenty of providers here: technology, entertainment, hospitality, healthcare. But people often choose to go other locations just due to the cost of power. So at West 7 Center we're trying to offset that by being creative and offering other incentives to get people to come to the building.  We have the space and the power, and we have an ownership and investment group that is very creative and has plenty of capital.
TR: Thank you for talking with Telecom Ramblings!
If you haven't already, please take our Reader Survey! Just 3 questions to help us better understand who is reading Telecom Ramblings so we can serve you better!
Categories:
Datacenter
·
Industry Spotlight