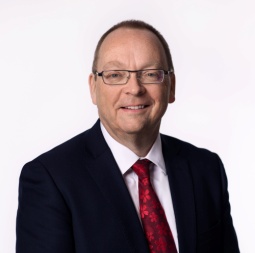 On tap today is a quick Q&A with Aqua Comms' Nigel Bayliff.  We interviewed Nigel last winter soon after he took over as CEO of the carrier's carrier and its AEConnect and CeltixConnect-1 submarine cable systems.  Aqua Comms has some network expansion projects in mind on both sides of the Atlantic, and I was able to sit down with him briefly for an update.
TR: You've been adding new terrestrial reach in the US, what's behind that?
NB: So, we deliver service to all the normal PoPs in downtown Manhattan, Secaucus, 60 Hudson, etc.  But we're also looking at some of these big carrier hotels out closer to the beach along the eastern seaboard, such as NJFX in Wall Township, New Jersey, where big carriers can get access to multiple cable systems. Being present in that location with the high capacity link of the Atlantic that we have on Long Island gives us an ability to serve those carriers seamlessly using their existing backhaul rather than then having to bring them all the way to Shirley, New York. If we're doing the big heavy-duty plumbing, we're going to do that away from the metros. If you are down in Sao Paulo and you want to get a circuit to London, you're going to ask for a 100 gig to New Jersey first.  But then the last thing you want to do is go down all of the little cross streets and get yourself to 60 Hudson, connect to somebody else's network there, and then go out of the cross streets to PoP into Shirley to head across the Atlantic on our cable. What you want to do is go quickly on a high-capacity link between the two cable landing stations.  And that's essentially what we're talking about here.
TR: Can you tell us something about Aqua Comms' new project underway crossing the Irish Sea?
NB: We're calling it CeltixConnect-2, and it will be a multi-pair, high-fibre count, unrepeated cable system between Dublin and Blackpool in North West England. The new cable will be geographically separated from our existing cable by about 50 to 100 kilometers and we should be done by the end of 2018 or early 2019. The cable stock in the Irish Sea is very old, 10, 20, and in some cases 30 years old, apart from our cable which is five to six years old.  So, it's a partly an infrastructure renewal, and it's partly creating a diverse loop so that we can provide a ring system from Dublin to Manchester on which we own and operate the fibre. It also will connect into the Isle of Man which has a very old cable stock that connects to the UK mainland and island. It's part of a wider strategy to create a route between Dublin and Denmark.
TR: What's attractive about connecting Dublin and Denmark via northern England right now?
NB: Facebook, Google, Apple, and other content players have been fairly vocal about placing their next big mega centers in Denmark to take advantage of the hydropower from Sweden and Norway and the connectivity that you can get in that region. They are looking to get a route from Ireland where their other big data centres are, to Denmark in as latency friendly, high capacity way as possible. Most people took advantage of the ability to go through the Eurotunnel.  But there is now a need for diverse, high capacity connectivity between the north of England and Denmark, and the OTTs want less latency because it allows them to get quickly between Dublin and Denmark without having to go through the rest of continental Europe. Another driver is that the UK government has a proposal they call the Northern Powerhouse, in which lots of creative, e.g. videography, industries will reside in Manchester and Leeds rather than down in London.
TR: How do you plan to make it happen?
NB: We will build a cable from Newcastle in the northeast of England, to Esbjerg in Denmark. It will be roughly a 700km repeatered cable on a route that's not had an active cable on it for two decades.  We are targeting the project for the end of 2019.  Additionally, we haven't put them on a diagram yet, but there could be the option to connect that cable to Norway or down to Amsterdam.  That would make more like a regional mesh system for the northern North Sea than a straight-through fast trunk between two points.
TR: Thank you for talking with Telecom Ramblings!
If you haven't already, please take our Reader Survey! Just 3 questions to help us better understand who is reading Telecom Ramblings so we can serve you better!
Categories:
Industry Spotlight
·
Undersea cables