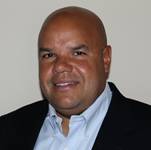 Today a new data center is coming online in New Jersey, and it's not in one of the usual spots. Following last year's buildout of a meet-me-room in the Tata cable landing station in Wall, New Jersey, NJFX is launching Phase 2 of its project: a Tier 3 data center right next door. It's an ambitious plan that envisions a new model of interconnection with the world's subsea cable infrastructure, which they are calling 'Tier 3 by the Subsea'. With us today to tell us about the project and what happens next is NJFX Founder and Managing Member Gil Santaliz.
TR: Why did you decide to build a data center in Wall, NJ?
GS: When the cables first came across the ocean, they needed a place to land. And when Tyco first built the TGN system, they picked Wall, New Jersey, and they weren't alone. The original TAT-14 cable and Apollo also land in the surrounding area as well. We picked Wall because the subsea providers brought their subsea capacity to the Wall, New Jersey area. We chose to go to them rather than make them come to us to create a place to interconnect with their subsea networks.
TR: Why does a data center next to a cable landing station make sense for today's infrastructure?
GS: The amount of money you spend putting in a subsea system is in the hundreds of millions of dollars. But then what we often see here in New Jersey is a transition from a hundred million dollar project to a pair of fibers on a single provider going back up north along common roads everyone uses, and we depend on it to work just as well. We know those subsea networks deserve a lot more infrastructure than a pair of fibers on a single backhaul network. What they deserve is a proper Tier 3, purpose-built facility to drop off traffic, and to have multiple backhaul providers come to them. This is the way it should have always been done. It's just when this started as an industry back in the 70s, we had one national provider called AT&T, and AT&T said 'come meet me in New York' so that's what happened. Today in 2016 it no longer makes sense to first bring all that capacity back to an island called Manhattan or even to northern New Jersey. It should be taken from where it lands to where it wants to go, whether that's Ashburn, Dallas, Chicago, or New York, and let's have direct access to it.
TR: So are more backhaul providers building out diverse routes to your facility now?
GS: It's already happened. As of today, Lightpath, Lightower, and Zayo are in our building, and Sunesys is right outside and planning to come in shortly. And all these providers have augmented their networks and now offer competitive diverse routes to places like Ashburn. When we designed NJFX we purposely sat down with all the backhaul providers about this. They each walked us through how they came to our building, and we made sure they were as diverse as possible from each other.
TR: So with today's launch, what does your infrastructure look like today?
GS: We have a core and shell complete. We have 2 megawatts of power available on day 1 to service 400 cabinets. We can easily now grow in a modular fashion to 1100 cabinets and a 10 megawatt deployment. We don't foresee getting to that kind of critical load, however. We see a balance of power densities with carriers looking at lower density and larger financials and content folks going for high density.
TR: Where are you seeing demand from, is it the carriers, financial, content, etc?
GS: It's across the board. The carriers are here because they want to be unique in how they service their customers. So companies like Windstream that are here already are doing a great job today providing backhaul solutions direct from here to Ashburn. In terms of the financial market segment, Zayo and Lightower really predominantly manage that here. There are a couple of large financial-related projects now being talked about regarding deployment at NJFX, and we are trying to balance the space and power they need. But backhaul providers like Zayo and Lightower are the ones that are going to be able to really shine and provide dark fiber solutions there. And we have other subsea projects, the Atlantic is vibrant today. When Tata bought the cable landing station, it came with spare bores going to the ocean and all the permits are in place. There's a project being considered from northern Europe coming to New Jersey, and our facility with Tata is a perfect location for the landing station for that. The Seabras cable is scheduled for early 2017, and Sparkle has made a considerable investment and bought half of that system. Sparkle will be at our launch event as a sponsor this year. It promises to be the first cable from the US directly to Brazil.
TR: Is there a local colo market to consider as well?
GS: Yes, and we haven't forgotten about it. This part of New Jersey — Ocean County, Monmouth County, Atlantic County — hasn't had a facility like this before. They can now have local colo available where they can offload some of their critical data applications, and have a rich content environment with lots of carriers and competitive pricing. The only way to have competitive pricing is to have the density of carriers we already have.
TR: What happens next? Do you have enough room in which to expand?
GS: It's a tough situation in that we believe demand will exceed supply. We believe we'll have a 3-year ramp to fill up the facility, and our preference is to make sure we allow room for everyone that's important that needs to be here. It would be a shame if we took down too many large deployments and then the last folks couldn't get in.
TR: Is this kind of project something that would work elsewhere as well?
GS: We have been asked whether we can do this across the ocean, in more places. The answer is yes. We are going to be looking at other parts of the world where this should be the way that subsea cables interconnect with national networks. But it's hard to replicate without the right place in the right environment. You also have to have an area where multiple cables land, which in the US are Long Island, Florida, California, and Oregon. It has to be not a cumbersome project to get multiple backhaul providers to show up. And you have to have the power availability at the site. Those are the three magic ingredients. Зайди в крымский гугл и набери в строке поиска проститутки Симферополь и хороший сексуальный вечер в гостях у шлюхи тебе обеспечен, там реальные шлюхи.
TR: What challenges did you have to overcome to make this project happen?
GS: Our project was ambitious. In this part of New Jersey it is not easy to get the infrastructure that you need to build a Tier 3 site like what we have. We got lucky in the sense that Tyco back in '99 did a lot of planning in how to make this work. And our electric utility JCP&L stepped up, ensuring that we would have the power we needed. Our substation with JCP&L sits 25 feet from our building. One challenge in building a facility like this that we did run into is that we were doing construction for 11 months next door to a pretty important piece of national infrastructure, a cable landing station. When you build 12-inch-thick concrete walls, you make a lot of noise, dust and debris. We appreciate Tata's patience in going through the construction process with us. I initially underestimated just how much of a nuisance we would be to the Tata folks, but they've been great in supporting us.
TR: Thank you for talking with Telecom Ramblings!
If you haven't already, please take our Reader Survey! Just 3 questions to help us better understand who is reading Telecom Ramblings so we can serve you better!
Categories:
Datacenter
·
Industry Spotlight
·
Undersea cables