This Industry Viewpoint was contributed by Ed McCormack, Vice President and General Manager, Submarine Systems at Ciena Corporation
It's the start of a new year and another January which means one thing for the submarine industry: PTC. The Pacific Telecommunications Council's annual event, PTC'16, is taking place next week. This year's theme is "reimagining telecoms" and it is only fitting as the submarine industry, like the traditional telecom and networking world, is undergoing rapid change.
Cloud, mobility, big data, and the Internet of Things are putting tremendous pressure on our networks, using significant bandwidth and calling for unprecedented levels of flexibility. In response, we're adopting new approaches to networking—using virtualization, software defined networking (SDN) and network functions virtualization (NFV). While all networks are impacted by these trends, submarine networks are under particular pressure to adapt and expand as 99 percent of international data travels over these pipes each day.
In years past, submarine networks were primarily built and managed by traditional service providers—U.S. examples would include AT&T and Verizon. Today, the international growth of Internet Content Providers (ICPs) has altered the playing field dramatically, driven by the bandwidth-hungry nature of these organizations. The sharing of rich media content via ICPs is driving demand within global geographic regions, and increasingly between those regions, calling for substantially more submarine capacity. As such, in 2016, I offer a few predictions—some less obvious than others:
Global bandwidth usage will continue to explode. Use of social media, streaming video services, and cloud applications continue to rise. On August 27th of this past year, Facebook reached 1 billion daily users, many of whom are uploading and sharing rich content on a daily basis, including auto-playing videos and .gifs. YouTube users are uploading 300 hours of new video every minute. And Netflix, which eats 36 percent of peak hour North American Internet traffic by itself, just announced this month that it's expanding to an additional 130+ countries. If Netflix proves to be even slightly successful in these other countries, what does that mean for global bandwidth demand as a whole?
Web-scale private builds will surpass traditional service provider network builds. In the submarine market—for the first time—more than 50 percent of the data traversing both Trans-Atlantic and Trans-Pacific submarine networks will be driven by ICPs. To support this, well known ICPs are likely to continue making investments in established submarine cables and consortiums, and construct more private networks. This will happen even between regions that are well-connected today to provide the necessary route diversity, redundancy and a leap to higher capacity on a fiber. Additionally, there's likely to be some over-building taking place as there are some ICP and/or service provider specific networking and service requirements that current cables don't meet very well on an end-to-end basis.
Upgrades will continue to take place alongside new builds. The balancing act of ensuring equally distributed capacity between cables that connect across regions will remain challenging. This is because any new cables will deliver significantly more capacity than the legacy systems already in use. As new cables are laid to complement existing cables, significant upgrades will be needed on existing systems to provide the necessary load balancing and redundancy.
Global service providers and ICPs will begin planning to mitigate the risk of a submarine capacity shortfall. Submarine networks transmit 99 percent of the world's international Internet traffic, which underscores how critical they are to global communications today. Trans-Pacific cables are currently operating at just 20 percent capacity according to TeleGeography; however, in just four years—with the volume of data traversing the networks growing at 40 percent year-over-year (thanks to innovations like "autoplay" video streaming referenced above, the improving quality of video (4k and 8k), and changing user habits)this critical Internet infrastructure will be at maximum capacity. To support this growth rate, service providers worldwide will need to make significant investments to complement their available capacity with the development of new cables.
There will be much talk about who will fund this, and how it will be funded over the multi-year lead-time required to build a submarine cable. Thankfully, the conversations about how these new cables will become a reality are already underway. While new submarine cable builds were limited in recent years, we should see a period of growth and investment in the industry as more new builds move forward again.
At PTC'16, in fact, a panel of industry experts from Facebook, Ciena, Equinix, Orange and APTelecom will discuss how to ensure sufficient capacity to support global bandwidth demand, and who will drive these efforts forward in a session called "Who Will Fund the World's Next Cables?"  With bandwidth needs increasing rapidly and an increased call for connectivity in underserviced areas like isolated islands, the submarine landscape of the future needs to be sketched out today.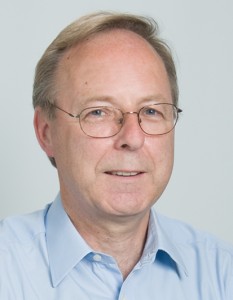 ###
As vice president and general manager of submarine systems, Ed McCormack is responsible for strategic partnerships, business development and customer support for Ciena's submarine business. Mr. McCormack will be presenting at the upcoming PTC'16 event, to find out more see here.
If you haven't already, please take our Reader Survey! Just 3 questions to help us better understand who is reading Telecom Ramblings so we can serve you better!
Categories:
Industry Viewpoint
·
Telecom Equipment
·
Undersea cables