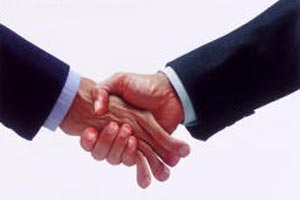 Some questions to think about in the wake of the Netflix/Comcast deal to pay for more direct connectivity to Comcast's network.
Does this help or hurt Comcast's effort to buy TW Cable? I've seen some suggest that it helps by removing the concern that Comcast might block traffic like Netflix. But it's also a warning that the more marketshare a last mile provider has, the more leverage they might have to arm-twist other content providers into paying them for peering.  I think the jury is out on how this affects cable consolidation.
Will Netflix have to make paid peering deals with all big providers over the next months and years?  I'm guessing a few more at the least.  Certainly Verizon isn't likely to be backing down over at their peering points with Cogent anytime soon…
How big will a content provider's or CDN's traffic have to be before last mile providers try to make this sort of thing happen?  And the followup, what about international PTTs, them too?  No data yet on either front…
Does it have to be video traffic to trigger things, or are there other types of traffic that could get singled out as overflowing the poor, desperately expensive backbone peering connections? I think for now it's probably video only, being asymmetric and easily identified. But if telepresence ever really takes off, or the next big thing emerges…
How big does a last mile provider have to be to be able to arm-twist a content provider? Is this something that is the privilege of only the very largest mile providers? Leverage…
Is this a market-based rate that we shouldn't be concerned about? I think that whether the rate is or isn't what they would pay to deliver the traffic another way isn't the point.   Comcast is a last mile provider there is not a market involved. Without an alternative, the price is determined by what they can get without being hammered in public or by the FCC.
Is this really new today? I don't think so, the last mile was a natural bottleneck before and still is. Providers who own a big piece of it have been steadily getting more aggressive, and this isn't the first, second, or even third salvo. It's just the one that's gotten noticed during this network-neutrality intermission.  Leverage and power games have been a part of the peering/transit world since forever.
If you haven't already, please take our Reader Survey! Just 3 questions to help us better understand who is reading Telecom Ramblings so we can serve you better!
Categories:
Cable
·
Internet Traffic