According to various reports, Netflix has signed an agreement with Comcast for paid peering. Of course, this is hardly the only paid peering deal out there and on many levels this is barely news. But it does shine a bright light onto an ongoing shift in how the internet connects to itself.
Netflix has always paid for bandwidth, whether through a CDN, a transit backbone, or whatever. They have been building their own infrastructure, and that inevitably means who they pay for it is shifting. Whereas in the past they might have depended on a Cogent or Level 3 for transit to reach everyone, the more extensive their infrastructure gets the more it can make economic sense to peer directly with some providers. Verizon has offered paid peering to content providers and CDNs for many years. Plenty of transit backbones offer paid peering to smaller backbones, it's a common enough thing.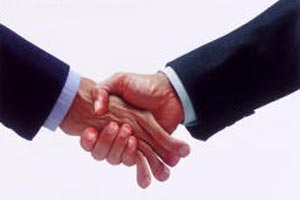 But it is *how* Comcast got them to do it that is worrying some folks. Streaming speeds for Netflix videos had been slowing down, not because of interference but because some last mile providers have been resisting upgrading peering infrastructure with the backbones Netflix had been using to reach them. The message is clear: if your traffic gets big enough then you either buy direct paid peering or risk having your transit supplier's peering points slowly turn into bottlenecks.
Even between major providers, upgrading peering points is a largely voluntary process. The leverage available to get the other side to participate if it doesn't want to is entirely indirect and can become an exercise in shared pain tolerance. Seeing one network use that ambiguity as one lever to pressure another is, frankly, nearly as old as the internet itself. The somewhat newer thing here is seeing it happen between the last mile and content, with the transit backbones caught in the middle.
But even that is not entirely new, as not so long ago Google solved some problems over in France via a deal with France Telecom that wasn't so different. But Netflix is Netflix, and the lack of clarity on net neutrality is making everyone a bit more sensitive to such things even when nothing here involves actually interfering with the traffic itself.
Frankly, the balance of power has been shifting away from the transit backbones for a long time. I've argued for years that the network neutrality battle would move upstream into peering and transit. Yet if all that happens here is that last mile providers use the leverage of their position to get sufficiently large content providers to pay for paid peering instead of transit, we'll get off easy.  Transit backbones won't like it much, but there may not be much they can do about it and the peering/transit world has always been a rough neighborhood.
Now we'll see if Netflix quickly follows up with the likes of Verizon, AT&T, and TWC with similar deals.  Certainly Comcast isn't the only one they've had problems with streaming speeds lately.  And how big a content provider do you need to be before all this comes into play?
If you haven't already, please take our Reader Survey! Just 3 questions to help us better understand who is reading Telecom Ramblings so we can serve you better!
Categories:
Cable
·
Content Distribution
·
Internet Backbones
·
Internet Traffic