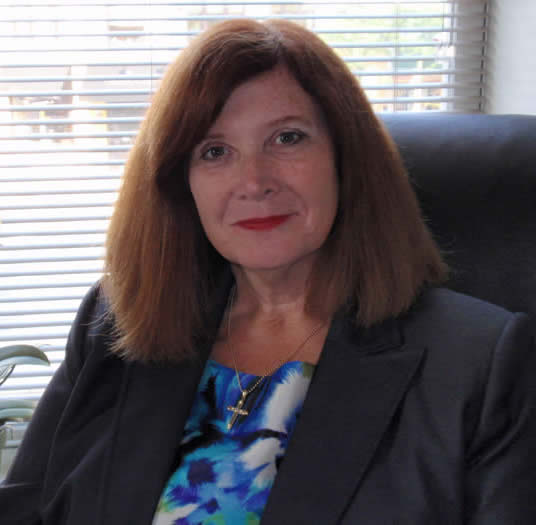 The media delivery and network infrastructure businesses have become increasingly intertwined over the past few years. One place where they mingle directly is at Hibernia Atlantic and its Hibernia Media division, which specializes in delivering video feeds over their fiber-based network. The company has lately embarked on a path of expansion through consolidation, and is seeing rapid growth in the occasional use business. Here to give us an overview of Hibernia Media's recent M&A activity and further expansion plans is Kathy Perone, Chief Operating Officer of Hibernia Atlantic.
TR: Could you give us an overview of the Hibernia Media division's position within Hibernia Atlantic?
KP: Hibernia Media came into the company as an acquisition in December of 2009. It was previously called MediaXstream and was founded by the same group of media professionals that founded Vyvx. In the beginning it was run as a completely separate entity, but in the last year we integrated some of the underlying fiber infrastructure support. So the optical layer is supported by Hibernia Atlantic operations, but all the media services are managed within Hibernia Media and are unique and separate from the rest.
TR: Hibernia Atlantic recently bought TeliaSonera's MediaConnect business. What was the driver behind that purchase?
KP: The driver really is that world is becoming much more global in nature and the packaging of some channels such as sports have global appeal. In the case of the TeliaSonera deal, the opportunity for us was driven primarily by the expanded geographic reach. It provided an immediate way to address 14 new markets, and the underlying architecture of their network was identical to the Hibernia Media platform. Our customers in the US, where we had been focused, also had a need to reach European markets. We had a very good relationship with TeliaSonera as both a customer and supplier in the past, and there was a very high correlation operationally.
TR: Will TeliaSonera's fiber footprint become an important part of your network infrastructure?
KP: TeliaSonera will continue to be a supplier of fiber capacity and tail circuits in its markets. We do have fiber throughout Western Europe, and there is some overlap, but in general the TeliaSonera network additions are north and east of where our fiber network already existed. Our media business had only a small number of service points in Europe, and the TeliaSonera MediaConnect network almost doubles that. Most importantly, it connects us to major studios, switching points, sports & concert venues, and satellite teleports throughout Europe.
TR: You also recently announced a transaction with Aldea that will add Latin America as well. Is additional geographical coverage the primary impetus there as well?
KP: The Aldea discussions are ongoing, obviously we have not closed that transaction yet but we expect to this quarter. But this case is even more so about geography, as it will give us an entree into the very important Mexican and South American video markets. Aldea has been very strong in doing event coverage, like the World Cup, the Olympics, major soccer events around the world, news coverage, etc. Hibernia Media brings a deep skill set in managing network and long-term services, as well as the event and occasional use services through a unified technology platform. There is very little physical overlap in our networks today, and the transaction presents an opportunity for both companies to get economic benefit from the platforms we have each built as well as leveraging our customer relationships into new markets.
TR: Are all three businesses — Hibernia Media, TeliaSonera MediaConnect, and Aldea — based on a DTM network infrastructure?
KP: Yes, each of the companies uses the Net Insight DTM equipment. The whole integration plan is accelerated by the fact that there is this common platform.
TR: So with Europe now in hand and Latin America soon to be, do you have any plans to enter Asia as well? Do you see any similar M&A opportunities in the Far East?
KP: We definitely see Asia as the next link in the chain. Clearly there is a huge opportunity in Asia and we are always looking at ways to expand. With the current consolidation, we think we are a very attractive partner and can hopefully move into that market in a short timeframe. We have an opportunity to do this in several ways, but can't obviously comment on our next plans.
TR: Last month there was a flurry of activity around the political conventions here in the US. Did you see any opportunities arise out of those events and the weather-related uncertainty?
KP: Actually yes. We had a number of presold commitments in support of convention activity from a number of domestic and foreign providers, news services, and networks. But once the conventions had started, there was a lot of activity around contingency planning for the potential hurricane that was threatening the Republican National Convention. A number of companies that had made satellite arrangements were scampering at the last minute for diversity in case the satellites were affected. Being a fiber-based service provider, we picked up a substantial amount of additional, last minute business. That's something we do very well, since we are able to book services with as little as 15 minutes notice. For the Democratic National Convention, coincidentally there were location changes again associated with weather. Torrential rains were forecasted and the venue was moved from an outside stadium to an inside arena. And again, we were able to service customers who had not previously signed up with us with last minute connections. The conventions were already going to be a big event for us, but the uncertain conditions actually created new demand for us. We added several first time customers to our growing Hibernia Media base, and many of those continued with us through the recent presidential debates.
TR: In today's media world, it seems like the game is shifting away from pre-planned events and toward the unscripted. Has this changed how Hibernia Media approaches the market? Does it help?
KP: Yes, our occasional use business is really exploding along with the constant thirst for more and more types of media delivery, a growing assortment of content sources, and ways to get programming onto the network. We're benefitting from all the new technology and the new ways of bringing coverage of events to the world. The tendency of people to view things visually, regardless of source of content or delivery device, can only help us over time. The amount of visual information that is coming to people almost as it occurs is staggering.
TR: Thank you for talking with Telecom Ramblings!
If you haven't already, please take our Reader Survey! Just 3 questions to help us better understand who is reading Telecom Ramblings so we can serve you better!
Categories:
Industry Spotlight
·
Undersea cables
·
Video