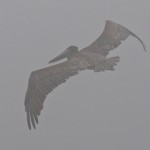 Pan-European service provider Interoute continued its cloud offensive today by nabbing German-based stationer Pelikan as a client.  Pelikan has been selling stationary, pens, and pencils since before Otto von Bismarck unified the country - 172 years according to their PR.  But that long history isn't holding them in the past, as this upgrade involves moving their IT infrastructure into the clouds.
One might wonder why an international stationary giant wants to be at the forefront of the cloud revolution, but perhaps it's just an indication that everyone's favorite buzzword has real teeth with the enterprise.  Pelikan is looking for improved real-time collaboration between its German and Swiss R&D teams, which means shared access to essential applications and critical information.  The desired result is greater agility in the international marketplace, as well those ever-present cost savings everyone is always searching for more of.
Interoute has been aggressively aiming at the enterprise cloud market for several quarters, and earlier this month acquired Visual Conference Group, which gave them a leg up in managed videoconferencing.  They have also been active at the fiber layer, with the KPN and Telefonica deals.  I haven't seen their year-end results yet, perhaps they'll put that out soon.
And yes, that picture above really is a pelican in a cloud.  I couldn't resist.  Sorry.
If you haven't already, please take our Reader Survey! Just 3 questions to help us better understand who is reading Telecom Ramblings so we can serve you better!
Categories:
Cloud Computing