Cox Business has won a large regional and metro fiber buildout in the state of Rhode Island.  The fiber buildout derives from the $21.7M BTOP award won by OSHEAN last year – OSHEAN is the state's research and education nonprofit networking entity.  The buildout will take 48-strand cable through some 350 route miles and pass through 38 of 39 of the largest cities in the state.  Here's a quick map: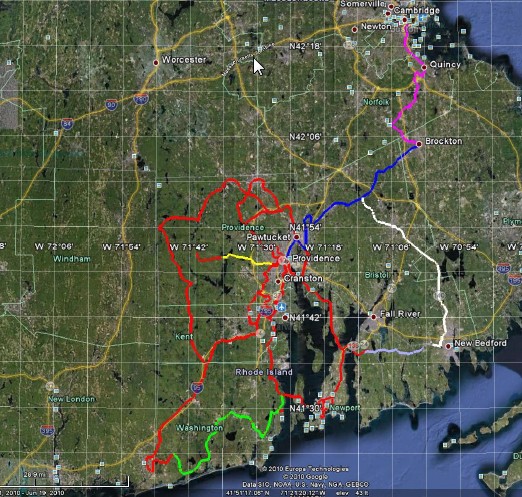 Of course, it helped a great deal that Cox is the primary cable operator serving 98% of the state with some of the duct and ROW work already moot.  They are also an existing provider of Ethernet connectivity to many of the OSHEAN members.  The state is not really a hotbed of independent metro fiber operators either, so while they competed against other network operators for the deal they certainly did so from a position of strength.
Others which might have bid would be Sidera Networks and Lightower, both of whom might have been interested in filling out their footprints.  That it went to Cox is somewhat ironic though, since the purpose of BTOP grants was to bring affordable broadband to the underserved, and since Cox's cable business already serves 98% of the state and probably likes the prices it's charging…  But Cox Business has been undeniably aggressive in its fiber buildouts elsewhere in the country, and I'm glad to see them doing so in the Ocean State.
If you haven't already, please take our Reader Survey! Just 3 questions to help us better understand who is reading Telecom Ramblings so we can serve you better!
Categories:
Cable
·
Metro fiber