This is a guest post by Jaymie Scotto Cutaia of Jaymie Scotto & Associates.  If you have something pertinent to say and would like a turn at the microphone, let me know.
As Rob's recent blog states, "having a connection has always been both an opportunity and a risk."  And today, with our utter reliance on technology, it's a risk we need to protect as having no connection or communication with other continents, countries or neighborhoods would be unimaginable.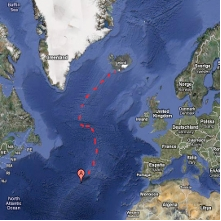 This came to mind when I recently read that the USGS has reported a magnitude 6.3 earthquake along the Northern Mid-Atlantic ridge.  The relatively powerful quake struck in mid-ocean, about 325 miles southwest of the Portuguese Azores Islands (point A on the map to left).  Given the remoteness of the event, no injuries or damages were reported.
Most noteworthy for telecom, this quake had the potential to take down communications as we know it.  Most transAtlantic cables today, such as Apollo,  Flag, Yellow and AC-1, connect directly from New York to London or Paris, as seen in this Level3 network map. For the full L3 map, click here.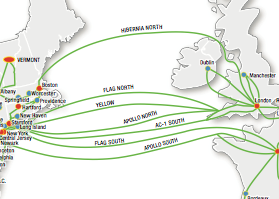 As you can see, the 6.3 quake, point A location on the first map, if it was a larger and deeper seismic shift, could have possibly taken out many of the southern cable crossings.
So how serious is this threat?  The location of this quake was along the same fault line which runs very close to Eyjafjallajökull volcano, which was recently responsible for the highest level of air travel disruption since the Second World War.  Here's a pic of the volcanic plume; according to Wikipedia, the ash plume rose to a height of approximately 9 kilometers (30,000 ft), which rates a 4 out of 7 for the explosive power on the Volcanic Explosivity Index.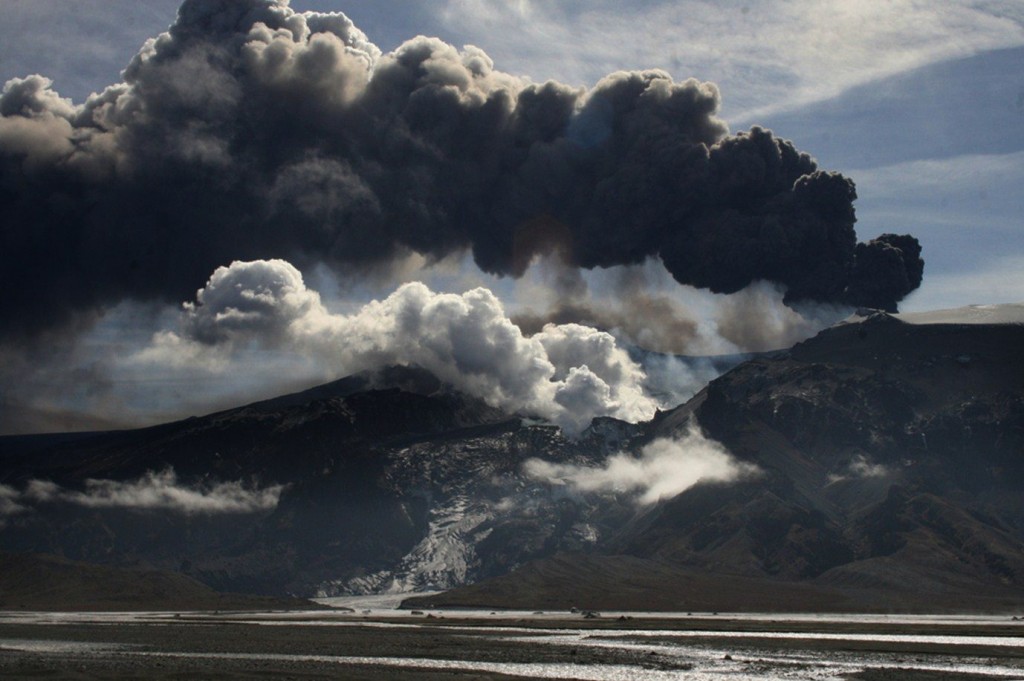 So if there is a mid-Atlantic ridge that is shifting, and is somehow connected to the recent seismic activity, including the Icelandic volcano activity, this could have the potential to devastate the majority of our voice, data and Internet connections, including taking down financial transactions that power the world's global economy.
To prevent this from occurring, we need to focus on physical footprint diversity, not just in short-haul but in long-haul.  High bandwidth and low latency networks are focused on the shortest distance between one exchange or data center to another, but we need to consider physical diversity even along the ocean floors.  We need to ensure our network routes offer back-up solutions that will carry our critical communications further north, to circumvent the mid-Atlantic area. We need to ask ourselves the following: if seismic activity continues to occur in the Atlantic, are our communications' networks secure?
If you have further thoughts on this blog, please post below or email me at jaymie@jaymiescotto.com directly.
If you haven't already, please take our Reader Survey! Just 3 questions to help us better understand who is reading Telecom Ramblings so we can serve you better!
Categories:
Guest Posts
·
Industry Viewpoint
·
Undersea cables