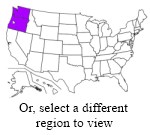 A collection of metro fiber maps for networks for the Carolinas and the rest of Virginia.  Those parts of Virginia that lie within the Washington DC metro area are on the DC/MD/DE page.  The most competitive city in this region is Charlotte, and between the various regional and national providers their is a far amount of fiber to be had in most major metro areas.
Company
Maps
Lit/Dark
Comments
Crown Castle
Charlotte
both
KMZ also
Achelea
Charlotte-Asheville, Charlotte-Raleigh
both
PDF
BalsamWest FiberNET
Western NC
both
Charter Business
South Carolina, North Carolina, Virginia
lit
FiberLight
DC Metro, Charlottesville, Richmond
both
Windstream
Fredericksburg, Norfolk, Richmond
both
Level 3 Communications
Charlotte, Charlottesville, Charleston, Columbia, Danville, Fayetteville, Lynchburg, Norfolk, Greensboro, Greenville, Raleigh, Richmond, Roanoke, Spartanburg, Staunton, Wilmington, Winchester, Winston-Salem
both
Google Maps, zoom in
Segra
Statewide
both
MCNC
North Carolina
both
Metro Fiber Networks
Richmond, Virginia Beach, Raleigh, Charlotte
dark
Shentel
Virginia
both
SummitIG
Virginia
 both
UPN
Eden
both
Uniti Fiber
Virginia
both
WOW! Business
Charleston
lit
KMZ
Zayo
Charlotte, Richmond
both
Google Maps, zoom in

Still seeking maps for the following known providers:
Cogent
Charlotte
On-net buildings tool
Spectrum
Where possible, all links are to material offered on the websites of the company operating the fiber.  I prefer such links, but will sometimes host the files myself where the operator agrees, and in rare cases may point to third party sources.  Where available, links to on-net building lists are also given.
Additional maps of metro fiber networks that ought to be on this list are very welcome, as are corrections to the above links. Please just leave a comment below or send an email to info@telecomramblings.com.