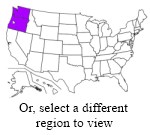 A collection of metro fiber maps for the metropolitan areas throughout Upstate NY and Ontario. In other words, basically anything in NY state that isn't part of the NYC Metro area, plus Toronto since I don't have a better place to put that yet.  Since there is no major internet hub in this area, there are fewer providers.
Company
Network Maps
lit/dark
Comments
Crown Castle
Binghamton, Buffalo, Rochester, Syracuse, Albany
both
Registration Required
Windstream
Buffalo, Syracuse, Albany
both
Google Earth format
Level 3 Communications
Buffalo, Rochester, Albany, Rome/Utica, Syracuse, Poughkeepsie, Toronto Ontario
both
Google Maps, zoom in
Uniti Fiber
regional coverage
FirstLight Fiber
statewide
both

Still seeking maps for the following known providers:
Cogent
Albany, Buffalo, Toronto
lit
on-net buildings tool
Lightower
Albany, Hudson Valley
both
Sidera Networks
Albany
both
Where possible, all links are to material offered on the websites of the company operating the fiber.  I prefer such links, but will sometimes host the files myself where the operator agrees, and in rare cases may point to third party sources.  Where available, links to on-net building lists are also given.
Additional maps of metro fiber networks that ought to be on this list are very welcome, as are corrections to the above links. Please just leave a comment below or send an email to info@telecomramblings.com.