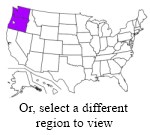 A collection of metro fiber maps for networks for the area sometimes known as Appalachia.  More specifically, the states of West Virginia, Kentucky, Tennessee.  Mostly that means Nashville, Memphis, Louisville, and Lexington but there are a few other metro areas with competitive fiber here and there.
Company
Fiber Maps
Lit/Dark
Comments
Spectrum Enterprise
Tennessee, Kentucky
lit
PDFs
CityNet
Wheeling, Clarksburg, Morgantown
lit
Level 3 Communications
Nashville, Louisville, Lexington, Tri-Cities
both
Google Maps interface, zoom in
Segra
west virginia
both
NESnet
Nashville
dark
Crown Castle
Nashville, Louisville
both
Windstream
Lexington, Louisville, Frankfort, Chattanooga, Franklin, Knoxville, Memphis, Nashville
both
 Zoom In
WOW! Business
Knoxville
lit
KMZ
Zayo
Memphis, Nashville, Charleston, Fairmount, Huntington, Morgantown, Parkersburg, Wheeling, Louisville
both
Google Maps interface

Still seeking maps for the following known providers:
Fiberlight
Nashville
both
New market
XO
Memphis, Nashville
both
All links are to material offered on the websites of the company operating the fiber, I do not usually host them locally and generally will not link to third party maps – not that there are many of those.  Where available, links to on-net building lists are also given.
Additional maps of metro fiber networks that ought to be on this list are very welcome, as are corrections to the above links. Please just leave a comment below or send an email to info@telecomramblings.com.