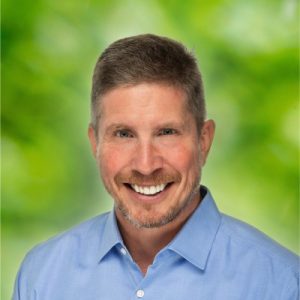 As the 5G revolution rolls on, coverage specialists like Nextivity are seeing more room to run in the enterprise space and beyond. Maintaining coverage everywhere within an enterprise location is key to using the next generation of automation and connected device technologies. The range of communications tasks that can be called 'critical' is only going to grow from here. Nextivity and others are actively preparing for that future. With us today to tell us about Nextivity's approach and the company's plans for the future is Stephen Kowal, Chief Commercial Officer.
TR: How did you get involved with Nextivity?
SK: I was with CommScope for 22 years as part of their enterprise business. During the pandemic, I elected to take some time off, moved my family up to Montana, and enjoyed some social distancing. At some point, I decided I needed to go back to work, and I started looking around and thinking about what liked to do. I remembered when CommScope acquired Ruckus Wireless, I loved Ruckus Wireless' attitude. They had a pervasive technology, they were growing, and they were fun. So I knew that I wanted to join a smaller company when I found Nextivity, which was looking for a Chief Commercial Officer. They had a solution that I thought was fairly unique in how they approached the market, and they had a technical advantage. I thought that we could bring it to market to many people, whereas traditional DAS was only available to really large customers. I joined up with them back in January of '22, and since then we've experienced great growth and I continue to enjoy the ride.
TR: What are Nextivity's origins, and where does their technology fit within the marketplace today?
SK: Nextivity has been around for about 17 years, and started as a consumer-oriented product. If a consumer bought a phone plan from a mobile carrier and came home to find their phone didn't work, they would send you this two-box system. One box you put over by a window and the other box you put somewhere further into your house to increase your cellular coverage. That box was made by Nextivity and was able to take the macro signal and regenerate it over a free band to extend the service. They did that for people like Telstra, T-Mobile, Orange, Vodafone, and many others around the world. But the leadership here knew that the carriers would build out their macro networks and these problems would become smaller, and the in-home business was about low-cost, high-churn products. So in 2018, they launched a product called QUATRA, which addressed the enterprise space. We manufacture our own processors, which allows us to put some intelligence in the booster.  It is a hybrid between a traditional DAS solution and an off-air repeater that is accepted by nearly 200 carriers around the world. Since then, we've found a great space in the middle. We're not trying to put cellular coverage inside your RV, but we are also not trying to compete in airports, stadiums, or large mass communication events. We stay right in that middleprise space with buildings under 1M square feet, and it's been absolutely fantastic for us.
TR: What does that enterprise portfolio look like today?
SK: We have three lines. Our first product set is CEL-FI, which offers cellular coverage solutions up to about a million square feet. Then we have SHIELD, which is our critical communication product targeting traditional public safety, land mobile radio, and emergency responder communications systems.  We also acquired a company called Assured Wireless, which gave us access to High Power User Equipment (HPUE) under the 3GPP standard. And then we have our HARMONY network-as-a-service, which brings CBRS, private LTE, and private 5G into the middleprise range. Our QUATRA 4000c solution has four ports, the first three of which are for AT&T, T-Mobile, and Verizon. When Sprint got bought by T-Mobile, we had a spare port.  We elected to make that a CBRS port to support private networking for our smaller customers who may not have all the IT resources that larger corporations do. It's an OPEX-only expense and there are no contracts – you can turn it off and we'll just come get our equipment.  We just launched HARMONY a few months ago. We've got four proof-of-concepts out right now that we think will transition over into longer-term commitments shortly.
TR: What kind of enterprise use cases are you seeing traction with so far?
SK: Manufacturing and distribution seem to be the ones that are really key due to their requirements for mobility, security, and low latency. Cellular hand-offs are a lot better than Wi-Fi, and Wi-Fi is not nearly as secure. If you have a robot going around an automated distribution center, you don't want anybody to be able to mess with that. You don't want to have any lapse in coverage. Right now we are working with an airplane manufacturer and a large online retailer, and we actually have an airline that is testing it with us for some of their baggage and equipment tracking. They want that to be on their own private network versus being on the public Wi-Fi network. We thought hospitals would be a big space for it, but you have a lot more certifications and things to get first, and then have to interface with a lot more of the hospital management systems and things like that. In time, we still think hospitals will be a big place, but it's early days for us.
TR: We continue to see 5G rolling out in more geographies.  As it does so, does it reduce the coverage holes your solutions help with or does it create more?
SK: 5G is really creating some problems for customers. There are cases where LTE systems might have worked, but the new 5G one doesn't. That's because it operates at a higher frequency and tends to penetrate walls less. We're the perfect solution for that. For example, outside your building, you might have perfect 5G coverage, but inside the door, it may drop down to near nothing. It's also the way that they're building now, with more Low-e glass for greener buildings. That creates an opportunity for us. 
TR: How is your solution different from traditional DAS systems?
SK: Traditional DAS would require a fiber backhaul system. But we believe that so much money has been spent on the power of the macro network, we prefer to go up on top of your building and point an antenna at the macro tower. It doesn't fit everywhere. We are a coverage first and then capacity solution, whereas traditional DAS is mostly capacity and then it gets you some coverage too. We're not going to be in a building where there are tens of thousands of people because that is a capacity issue. But we think that most of the problems in buildings tend to be coverage, not capacity.
TR: In the public safety space, there has been some talk about using satellite connectivity more effectively, what is Nextivity's view on that?
SK: The US government requested comments on what they should allow as far as communication from terrestrial devices up to lower Earth orbit satellites. There is a lot of talk today about using satellite coverage when your phone has no coverage. When we bought Assured Wireless, FirstNet ran over band 14. Band 14 was not included in that discussion because it was a commercial band. Our recommendation was Band 14 be included because, under the 3GPP standard, HPUE has more transmission power permitted on Band 14 than any other commercial device out there. It's our belief that if you were going to start to allow cellular telephones to talk under emergency situations or under what we call backup situations to low-earth-orbit satellites, you really should allow first responders to be able to talk first. With FirstNet there's a thing called 'priority and preemption'. During an event, the first responders get priority. We believed that that needed to be a part of what the government was looking at regulating. I think our comments were very well received, and we're going to continue to play a part in that.
TR: What led to the acquisition of Assured Wireless, which closed earlier this year?
SK: When we're out looking to acquire, our goal is always to make sure that we buy something that can be uniquely Nextivity. We're not just going to go buy a Wi-Fi access point company, because it is hard to be differentiated in that space. When we looked at Assured Wireless, they were the only ones authorized to make HPUE that ran over the FirstNet network. We were already in public safety and had a big affinity for supporting our first responders, and this fit right into our portfolio. Additionally, we saw it as a startup whose technology we could take globally. We thought we could take this technology globally, and indeed we are already out working in Australia, in France, and we're talking to other countries about supporting their first responders. It's been a fantastic acquisition. We're talking to other countries that are talking about how they're going to support their first responders in this space. So for us, it's been a fantastic acquisition. In September we launched our next-generation HPUE product.
TR: Do you think that such integration of satellite connectivity might move beyond first responders and into the enterprise space at some point?
SK: I think it's become a lot more prevalent. Even with FirstNet in the US, there's a lot more discussion about permitting enterprises to get on it. FirstNet is available across the United States, and it's got a lot of advantages like HPUE. When you are on the fringe of the network, or you're perhaps in an area that has a little bit of coverage degradation, HPUE works better. Ideal environments for this would be utility substations so that you don't need to have a backup system for landlines. Where critical communications are required, it doesn't matter as much if you're a first responder or if you're an enterprise. But I think that for Nextivity, the priority will be FirstNet and public safety.
TR: Where is Nextivity putting its resources right now? What are you investing in?
SK: We are now investing in our 5th generation chip, which we expect to be in our 2025 products.  Each time we make a new chip, it's about $10M of investment. Whereas today we're using FPGAs and things to do 5G, with our 5th generation chip we'll be able to do that with our processor, bringing our costs down and our performance up. And we will continue to invest every few years in the next generation of chips. Other future projects are around machine learning and location-based technology. We're looking at a lot of things that we can do with the fact that we have some idea of where devices are in a building. With machine learning, we can kind of identify the strength of frequency to each device and therefore where they are. We are also exploring more in the private networking space, thinking about how we can work with security companies for push-to-talk radio, situational awareness, and tracking of firefighters inside of buildings. One of the things I love about this company is that we're nimble. We're always thinking, "Well, what's the next thing that could be uniquely Nextivity?"
TR: Thank you for talking with Telecom Ramblings!
If you haven't already, please take our Reader Survey! Just 3 questions to help us better understand who is reading Telecom Ramblings so we can serve you better!
Categories:
Industry Spotlight
·
Wireless