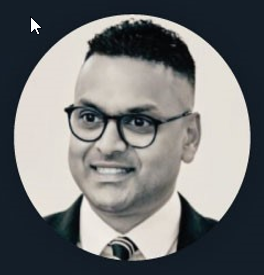 This Industry Spotlight  was authored by Soma Naidoo, Global Head of Telco at Endava
Did you know that roughly half the global population would rather have their smartphone instead of their wallet when away from home? An unsurprising trend given that the rate at which we rely on our digital devices grows every day. This has a direct impact on the telecommunications industry and is intensifying the already fierce competition among carriers and networks. Digital innovations continue to increase and with 5G well embedded across the globe, telcos must find ways to generate new revenue streams while meeting ever-growing customer demand. The reality is that organizations striving to remain competitive must move beyond the provision of commodity data and connectivity services, and ultimately, evolve into a strategic business partner that delivers value-added business outcomes. 
But what about the challenges that come with this competitive push for innovation? While continuous digitization and cloudification have obvious benefits, they've also created a minefield for telcos to navigate. Many lack the in-house skills and resources to effectively manage and maintain digital acceleration. So how can telcos effectively deliver customer benefits through digital acceleration, without inflating costs?
Digital acceleration can be a vast undertaking, so knowing where to start can make all the difference between success and failure. These are the seven key areas telco organizations should prioritize.
Approach innovation as part of "business as usual"
Rather than seeing innovation as an additional cost center, successful organizations must blend it into business-as-usual by cutting inefficiencies and waste. This can be as simple as outsourcing skills and services to a trusted vendor or shifting the cost and risk away from your own operations. It could also involve exploring new technologies such as 5G networks, internet of things ecosystems, software-defined networking (SDN), artificial intelligence, and data analytics, among others.
Adopt agile ways of working and embrace DevOps
According to research by BCG, 70% of digital acceleration projects fall short of their objectives. Using agile methods, like SCRUM teams working in product increments, can improve agility and drive continuous improvement, reducing overall time to value. Key benefits of taking this approach also include cross functional collaboration, iterative development, accelerated product delivery, reduced complexity, enhanced scalability, and greater infrastructure stability.
Reducing cost to serve
Inefficiencies caused by manual processes and unnecessary touchpoints are common market challenges for most telcos. By automating business processes via AI, machine learning and agile best practices, you can reduce the pressure on your employees, freeing them to focus on more impactful activities. What's more, enabling customers to self-serve in a controllable manner via your website, chatbots, or even an interactive voice response phone system, allows your human agents to focus more on complex issues. Taking this approach can even optimize your operational costs by moving agents to parts of the business where they're more likely to have a greater impact.
Automation
Aging automation techniques can easily become cumbersome for future-focused organizations. But the answer is not solely taking a technology-first approach. In isolation, this can create bloated and unnecessary complex IT estates that hemorrhage capital and place a significant burden on IT teams. To effectively automate processes, you need an outcome focused approach that balances automation technology with business outcomes.
5G enabled platform monetization
Many organizations find themselves with an advanced infrastructure that could be doing so much more. That's why an increasing number of carriers are looking to monetize their platforms by extending their usability. By offering additional products and services to their wider customer base, they can generate additional revenue in exchange for less investment.
Improving customer experience
From omnichannel experiences to self-serve capabilities, there are countless ways to improve your customer experience via chatbots, virtual assistants, data analytics for personalization and more. A better experience will help you improve customer retention, increasing long term customer loyalty and satisfaction. You should also see growth in metrics like your net promoter score and customer experience score.
Legacy rationalization
Legacy business applications are costly to maintain and can restrict performance. By conducting a complete audit of your network infrastructure estate and forming a rationalization plan, including an existing system migration, you can identify potential benefits. These can include cost savings, ways to lighten the burden on your IT team, strategies to unblock performance bottlenecks, and going to market with new products and services.
Conclusion
IoT and connected devices stand to dominate telecommunications networks in the years to come. To ensure you're adding the right value as a leading telco in a highly competitive market, you need the right processes, architecture, and technologies in place. But while digital acceleration through infrastructure modernization and optimization should be a key priority, it's not always easy to know where to start. The first step is ensuring your organization is ready is to embrace a culture of continuous innovation.
If you haven't already, please take our Reader Survey! Just 3 questions to help us better understand who is reading Telecom Ramblings so we can serve you better!
Categories:
Industry Viewpoint
·
IoT, M2M
·
SDN
·
Software