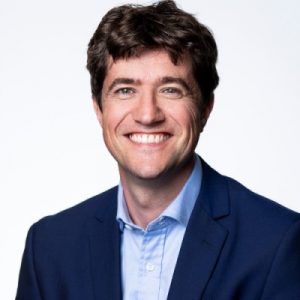 This Industry Viewpoint was authored by Chris Wade, Chief Marketing and Product Officer at Gamma
A big change to the UK's telecoms is coming. In 2025 The Big Switch Off will take effect, launching us into fully digital communications – which many agree is long overdue.
Of course, cloud-based communication tools and internet calls have been around for years already, but we have always had other options. Now though, the future is here and it's bringing with it a host of new opportunities for businesses that are ready to take the leap and leave old landlines in the past.
If you're a tech-forward business, here's everything you need to know about The Big Switch Off and how to maximise the opportunity.
The Big Switch Off: What's happening?
PSTN has been used since the telephone was invented in the early 1800s. This legacy infrastructure is built up of underground analogue wires which connect households and businesses to one another for communication. Due to its age, the network is degrading and can no longer process the large amounts of data that are being transferred from households or businesses in the modern age.
Those issues, coupled with extremely high installation costs makes it clear why the Big Switch Off is a needed and exciting change for the telecommunications industry and businesses across the UK. The upcoming Big Switch Off will mean that anyone using PSTN and Integrated Services Digital Networks (ISDN) will need to transition to a more modern and sustainable alternative such as Voice over Internet Protocol (VoIP).
To encourage early transition from the old lines to modern solutions, Openreach will implement a national Stop Sell of all Wholesale Line Rental (WLR) products, which are any products that operate with the help of an analogue network. The Stop Sell will be in effect in September this year and it is the first big milestone in the PSTN switch off timeline.
Embracing the future: What are the benefits?
         Flexibility
Thanks to the versatile nature of VoIP solutions, which enables communication methods far superior to traditional phone lines, communication can happen to and from anywhere in the world, at any time. In a fast-paced, digital business world, not to mention a challenging economic environment, flexibility and adaptability have become essential to business success in the last 5 years. 
This flexibility also works in favour of the rising popularity of hybrid working. A recent survey revealed that it has become the new norm, with 40% of survey respondents stating that their companies have transitioned to a hybrid working model since the pandemic. VoIP solutions are ideal for this new hybrid working model that employees value so highly, which in turn can lead to improved productivity and overall efficiency in business operations.
         Sustainability
In the UK and across the globe we are on a journey to reach net zero carbon emissions and in order to achieve this, every business is now expected to do their bit. VoIP solutions can effortlessly improve a businesses' sustainability as they require far less energy in comparison to the outdated, analogue systems which are resource-intensive.
Whatsmore, you can reduce your carbon footprint by deploying video, messaging and more to service customers, instead of relying on resource-wasting travel – cutting costs and emissions as you remain just as productive. It's these small changes that can make a big difference to our nation's net zero progress.
         Cost savings
Calls made over VoIP systems are significantly cheaper than any calls made using a PSTN phone line. Analogue communication systems are extremely difficult to implement and maintain, and as a result, there are more users than there is infrastructure to accommodate these calls, which has led to a fight for data carriage. Calls made utilising VoIP lines are routed through the Internet which eliminates the fight for data carriage altogether. This also massively reduces the cost per call, which is an even bigger advantage for any businesses that make international calls on a daily basis.
In fact,  analysis by GetVoip revealed that calls made using VoIP services could reduce startup costs by up to 90%. These kinds of savings could be revolutionary for smaller businesses in the UK, especially given current funding struggles in some sectors.
         Scalability
As VoIP phone systems do not require as much physical infrastructure, it means they can be replaced and updated far more easily than older products. This technology can grow with your business as you scale, easily adapting to new needs and requirements and futuring proofing your tech stack for years to come.
You will experience a boost in communication speed between employees, customers, suppliers and partners which will not only deepen your key relationships but also accelerate your business decision making – which has never been more vital than it is in today's uncertain climate.
Capitalising on Change: What should I be doing now?
The next step for a smart business leader is action. While the Switch Off itself may feel like a long way away, time is ticking. Rather than focussing on what you're losing in your old landline or fax machine, and considering how to replace it, focus on what your business can gain.
The Big Switch Off is an opportunity for businesses to upgrade their communications, both with customers and suppliers and internally. What was once a siloed bit of technology in your office, can evolve into a fully integrated communication solution that can connect your business with key stakeholders all over the world, in a fraction of the time, at a fraction of the cost.
With communication being so critical to day-to-day business operations, you can't afford to rush this decision. Research will be your friend here. Consider all of your options and whether they match up to what your business needs. Talk to experts, get advice and make informed decisions so that your PSTN alternative is as future-proof as possible.
But don't take too long – The Switch Off will happen with or without you, so best to get ahead of the curve sooner rather than later.
If you haven't already, please take our Reader Survey! Just 3 questions to help us better understand who is reading Telecom Ramblings so we can serve you better!
Categories:
Government Regulations
·
Industry Viewpoint
·
Unified Communications
·
VoIP