This Industry Viewpoint was authored by Mike Hawley, Head of Mobility Management Packet Core R&D, Cloud and Network Services at Nokia
Communications service providers (CSPs) take a pragmatic view when it comes to core developments. Beyond the fascinating technology, CSPs want results that meet their end goals.
Generally, there are three goal areas that drive these conversations:saving OPEX by reducing energy consumption; delivering winning services by improving network performance; and optimizing operational costs through automation.
And there's one technology, known for its virtualized and efficient design that makes it well-suited for multi-cloud environments, that CSPs regularly turn to in order to assist in these endeavors: Cloud Packet Core.
But just how does Cloud Packet Core help to meet these needs? Here's a deep dive into some of its technologies and how each helps to address the above goals.
Giving CSPs a boost in Energy Efficiency
Sustainability has become a top focus for businesses, in part because of energy price increases over the past year and the rising number of companies that embed environmental performance metrics in their operations. So, it should come as no surprise that as they work to maximize network performance through 5G Core hardware and software, CSPs are also aiming to improve energy efficiency and reduce carbon emissions in their operations.
When it comes to Core hardware, there are four major considerations.
First, chipset performance. Making sure CSPs are leveraging the latest processors can have major business advantages, including up to 30% gain in performance in the 5G Core User Plane Function (UPF) compared to previous chipset generation; which in turn, translates into a 30% generational improvement in energy efficiency. When factoring in power management techniques, run-time CPU power savings for emissions reductions and substantial OPEX savings gains reach up to 43%.
Second, the hardware's P-state and C-state capabilities, which essentially control CPU power consumption. While P-states allow for the CPU frequency to be adjusted per core, C-states enables the CPU to go into various sleep modes. Using a combination of both C-state and P-state to lower frequency and enter CPU sleep modes, CSPs can significantly reduce power consumption and thereby energy use.
Third, the data plane development kit (DPDK) is a software library that can help reduce energy consumption. DPDK can manipulate C- and P-states directly in the most recent DPDK library, which means CPU cores can enter C- and P-states directly from application user space. For example, DPDK can use a low-power sleep C-state when it's waiting for new network events – reducing energy consumption.
Fourth, Kubernetes power controller profiles should also be considered as it schedules Kubernetes nodes to swap between profiles. This allows Kubernetes nodes to use high-performance profiles during peak hours and move to power-saving profiles during periods of low traffic. With the help of Kubernetes, individual applications can ask for and use a specific power profile based on performance and traffic needs.
Now, that's enough about hardware – where does the core network software fit in?
There have been plenty of developments, but as with most technology nowadays, one exciting area is the application of artificial intelligence (AI). Through a combination of AI and machine learning (ML), Cloud Packet Core can learn and predict network patterns – advancing processes in areas such as overload prevention, demand prediction, and network optimization – and save energy and costs in the process. 
Bolstering network performance 
The world of integrated hardware-software appliances is not new; however, it's on the cusp of much wider deployment.
Hardware-software appliances are appealing to CSPs because of their flexibility and ability to be a cost-effective solution that boosts the performance of networks of all shapes and sizes. These appliances work across various terrains and deployments: from big, centralized clouds that serve densely populated areas to remote networks with local optimizations that only appliances located on the edge can deliver.
Pre-integrated in factories to reduce deployment time, these appliances can be located on either two servers, with a user plane capacity of up to 100Gbit, or six servers, with a capacity of up to 340Gbit. Used on the control plane and user plane, these appliances result in major footprint and power consumption savings.
Beyond these advantages, integrated hardware-software appliances are simple and supported by automation. If additional capacity is needed, another appliance can be easily and quickly deployed.
Unlocking higher operational efficiency with network automation
Automation is a critical capability for CSPs harness into their network operations, particularly when it comes to optimizing operational costs. It's vital that CSPs adopt and adapt two operational practices that have been proven in the hyperscaler world – cloud-native design and orchestration, and DelOps (delivery and operations).
By implementing cloud-native design and orchestration, CSPs can take advantage of CAPEX benefits, operational efficiencies, and business agility to decouple growth from cost and rapidly deliver new services.
Kubernetes also play an integral role here as it enables the network to expand or shrink as easily as any webscale application to match demand exactly. In doing so, the network is considered a collection of automated and orchestrated microservices instead of a mix of disjointed network elements.
CSPs can extend the Continuous Integration/Continuous Delivery (CI/CD) approach from hyperscalers to telcos by adapting the DevOps (development and operations) model into their operations. This transformation is necessary as DevOps works for single vendors but not for a CSP's multivendor environment.
While all CSPs have differing scales and business strategies, they all need network solutions that ultimately help them to build and optimize their network architecture. Cloud Packet Core technologies, like the ones covered here, will continue to evolve and help CSPs achieve their OPEX, sustainability, and operational goals without constraints.
                                                                                          ###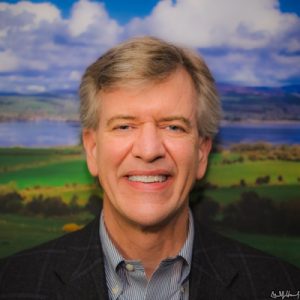 Mike Hawley, Head of Mobility Management Packet Core R&D, Nokia

Mike Hawley is Head of Mobility Management Packet Core R&D at Nokia, and has over 30 years of experience in wireless networks, with leadership roles in product management, pre-sales, systems engineering, and his true love, R&D.  Mike is a passionate and charismatic leader, and he holds degrees in Electrical Engineering from the University of Notre Dame (Bachelors) and the University of California, Berkeley (Masters).  When he's not enabling brilliant engineers to turn their ideas into products and features in the real world, you can find him designing and building wood furniture or taking pictures of our planet's beauty.
If you haven't already, please take our Reader Survey! Just 3 questions to help us better understand who is reading Telecom Ramblings so we can serve you better!
Categories:
Industry Viewpoint
·
Wireless