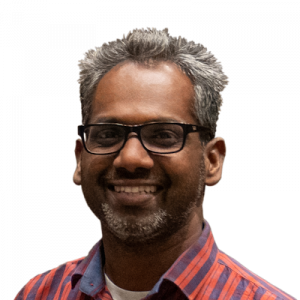 This Industry Viewpoint was authored by Bala Rajakkannu, Director Customer Service, at IQGeo
There's a unique opportunity awaiting broadband operators today with the expectation that full fiber internet performance should be available to everyone, regardless if they live in a city, town, or rural community.
Operators are already rushing to capitalize on this new reality. For example, Gigapower, a joint venture between AT&T and Blackrock Ventures recently launched to service the Mesa, Arizona area, after the companies recognized the revenue potential of this unlocked market.
The opportunity is made even more compelling by the fact that significant public and private funding opportunities are available to support this effort. Governments around the world are investing heavily in digital infrastructure to support remote work and ensure businesses can continue to operate effectively. For instance, the Bipartisan Infrastructure Deal in the US is a $55 billion pool of funds available for infrastructure providers. By leveraging these opportunities, broadband operators are expanding to serve new markets.
Moreover, the GRID Broadband Act, which the US government is in the process of implementing, is set to provide grants that ensure newer operators have fair access to funding. This act is aimed at fostering a competitive landscape where new operators can succeed.
Operators need to act fast to ensure the wealth of opportunities available doesn't pass them by. The challenge is how to get started while managing the increased complexities that come with scale and expansion.
Investing in modern tools and technology is non-negotiable
A successful and competitive broadband business requires efficient operations. Investing in modern software technology early on is one of the best ways for operators, new or established, to achieve this.
Digital Twin software, for instance, can be a game-changer by providing an accurate visual representation of their fiber network. This, in turn, can aid in planning, designing, and optimizing network coverage, which leads to reduced costs, accelerated time-to-revenue, and an enhanced customer experience.
Despite the initial cost associated with investing in new technology and upgrading systems, it can bring compelling and long-lasting benefits. Adopting modern tools not only enhances customer satisfaction, but also helps cut down on network maintenance expenses while increasing revenue.
By investing in the latest software technology, operators can reap the rewards. For example, by automating the fiber design process and gaining real-time visibility over their network construction, an organization can increase efficiency and revenue, as well as provide all stakeholders with greater network visibility throughout the entire operational lifecycle. Investing in a new network management solution plays a vital role in enhancing their overall functionality, efficiency, and profitability.
Incremental implementation will avoid expensive mistakes
Investing in new software is crucial for the success of any fiber network operator. That being said, how this technology is implemented is just as important as the technology itself. Implementing new tools and systems has its own set of challenges that requires careful consideration and planning.
To minimize risks and costs, and maximize benefits, operators should consider an incremental approach to implementation. This involves introducing software to focused projects or segments of the business first, rather than to large, far-reaching initiatives. Implementing incrementally breaks the deployment process down into smaller, more manageable steps so operators can see short-term ROI at each stage, while being able to make necessary adjustments before expanding the scope of future phases. This approach helps to identify and fix any issues that may arise during the implementation process, ensuring the technology works as intended and helps prevent costly errors – for larger enterprises and smaller operations alike.
A strategic implementation plan starts with operations identifying the areas of their business that will benefit most from new technology. By focusing on immediate pain points, they can make improvements that support growth and increase revenue. Incrementally rolling out new technology to other areas of the business can then be done with greater confidence, de-risking new deployments.
It is essential for operators of all sizes to approach software implementation with care and deliberation, to ensure it is successfully adopted and delivers long-term value to the business. An incremental approach helps mitigate risks and maximize benefits while staying competitive in the telecom industry.
A shared platform for all new technology streamlines processes
When operators begin the process of incrementally overhauling their business, they need to consider the broader implications beyond a singular solution to a problem. Otherwise, silos of inaccessible information may emerge, reducing business efficiency and network accuracy. This can occur when employees manually transfer data between disconnected applications and systems, wasting valuable time and creating process friction.
Integration is key. Rather than piecing together disparate information and software, companies should develop an integration strategy that connects different systems and processes through a shared platform. This approach ensures that all employees have access to the same information in real-time, improving productivity while reducing errors and wasted time.
By implementing a shared network platform, organizations can promote collaboration among employees. When each department operates on different systems, effective communication and teamwork becomes challenging. A shared platform significantly reduces this risk by providing a unified network view for all data and information. It streamlines collaboration, enabling employees to seamlessly exchange information across departments and functions, and collaborate on projects.
In addition to enhancing collaboration, a shared network platform can reduce costs. Using multiple systems can result in companies paying for licenses, maintenance, and support for each one. By consolidating systems into a single platform, companies can reduce technical debt and administration, saving time and money.
Choosing the right partner
When creating an integration strategy, it is important to consider the vendor carefully. While working with multiple vendors may seem like a good idea, it can often lead to data confusion, miscommunication, and siloed applications. Ultimately, this can result in a strategy that does not meet the technical or business needs of the broadband operator. By contrast, it can be much more efficient to work with one primary technology vendor who has a deep understanding of the operator's network requirements. This can help to ensure that the software implemented works for them and that everyone involved is on the same strategic page.
Establishing a strong relationship with a single vendor allows operators to define an agreed set of expectations and project objectives. By collaborating with the vendor, operators can match their technology and deployment tactics to align with their business requirements, resulting in a clear and concise implementation plan.
The COVID-19 pandemic accelerated an urgent need for fast and reliable internet, providing opportunities for newer broadband operators to enter the industry and for established enterprises to stay competitive. Emerging markets and government funding initiatives are also opening up new avenues for growth. By investing in modern software, incrementally implementing it, and integrating it seamlessly into all business processes, operators can effectively compete and achieve their business expansion goals.
If you haven't already, please take our Reader Survey! Just 3 questions to help us better understand who is reading Telecom Ramblings so we can serve you better!
Categories:
Industry Viewpoint