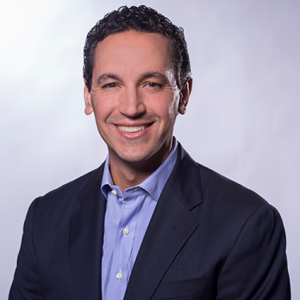 When it comes to revitalizing the fiber space over the last decade and a half, few companies have punched further above their weight class than Zayo.  After simultaneously epic rollups and infrastructure buildouts in its early days, Zayo's size eventually caught up to it and the company was forced to shift its stance from startup to pillar of the industry.  Now in the hands of EQT and Digital Bridge, they have spent the last several years rewriting their own book on how to generate wealth in this sector.  With us today to talk about where Zayo is, what it is doing, and where it is going is Andrés Irlando, who joined the company as President two years ago.
TR: What is your background in this industry?  What was your journey to your current position at Zayo?
AI: Before joining Zayo as President, I worked for Verizon for 15 years in a series of senior leadership roles all over the country, the wireless, wireline, and corporate divisions. My last two roles at Verizon were as president of the public sector business and as CEO of Verizon Connect, which was in the software business around fleet management. 
TR: What differences have you found in making the transition from the incumbent telco side of things over to the competitive infrastructure arena?
AI: At a 50,000-foot level, I think it's the same world.  We're all focused on connectivity and on helping companies through their digital transformation. There are some pretty significant differences, though. Zayo is a communications infrastructure provider, whereas I would describe Verizon as both a wireless provider and a wireline telecom. Zayo offers products and solutions like dark and lit fiber that Verizon doesn't. There is some overlap as you go up that stack into things like IP and managed services. But then you've got the large-company/small-company difference of course. But, to that point, Zayo is also on a transformational journey right now. 
TR: The Zayo of today looks quite different from the Zayo of 5-10 years ago.  How has that transformation evolved and where are you now?
AI: Zayo was founded in 2004 by a group of entrepreneurs and visionaries who understood even back then the power of fiber and the role that fiber would play in what we're in now: the fourth industrial revolution. So they went on a pretty aggressive roll-up strategy, acquiring 45 companies over 12 years.  They had a ton of success, went public in 2014, and created a lot of value for a lot of people. That was chapter one. Chapter two began with the change of control of the company, taking it private right at the time when COVID struck. We got a new CEO, new investors and owners in both EQT and Digital Bridge. 
Chapter three involved a resetting of the operating model.  There was a recognition that this was a great asset with a great customer base, all of which was really well-positioned for external tailwinds. But there was a lot of work to do to transition from the roll-up strategy to an optimization strategy.  A lot of work in this chapter involves centralization, putting into place a model that can scale and that can be optimized.  We are aggressively getting after things like technology stack tools and even our human capital integrations — making sure that integrations that had been done before were done more fully across all of those previous companies that were part of that roll up. I came in near the end of that chapter. 
Since then, we've really been in the execution mode, running against a really aggressive five-year plan.  We are transforming every aspect of the company. Our focus during this newest chapter is really to become as customer-centric as we possibly can. We're still doing M&A and we'll continue to do M&A. But the focus is on driving operational excellence and accelerating the organic growth of the business.
TR: What steps have you taken to make this transformation happen?
AI: Number one is the introduction of a new operating model, which we think is a) based on best practices, and b) much more scalable. Previously, Zayo was highly decentralized and regionalized, which served the needs of chapter one, and created a lot of entrepreneurial momentum and opportunity. However, there wasn't a lot of scale or standardization driven in that model. I think we have also done a very nice job from a human capital standpoint of balancing the best of Zayo while bringing in senior executives and leaders who have been at bigger companies, at a larger scale, and that have a sense of how you scale and grow effectively.  Then we're very diligently and exhaustively getting after our process opportunities, our systems opportunities, and our tool opportunities.  We are professionalizing and optimizing those, whereas in chapter one they might not have been invested in.
We had a very successful 2022.  Our organic growth has been strong at the top of the funnel, and we have improved our sales churn dramatically. As we continue through this transformation, you'll see that fall to the bottom line.  We will position this business to take advantage of the really strong tailwinds that are happening, whether that's cloudification or the movement to the edge or 5G. Our thesis is there's never been a better time to be in the communications infrastructure space. Zayo is a unique and future-ready network. 
TR: In the context of this new customer-centric chapter, what types of infrastructure investments have you been making?  Is that also evolving?
We've made a ton of investments into our network, spending $1B+ annually. We've invested a large amount in incremental funding to harden our network. We arecontinuing to build out our long haul dark fiber network.  We are one of the few companies in North America building new fiber routes, and we announced the completion of four new routes in 2022. In 2023, we have approximately 10 more routes slated for completion. We've added a tremendous amount of wave capacity to lit fiber network with 400G and even 800G.  We want to not only catch up to current capacity demand that we have but also pre-position for future capacity.
We're continuing to look at opportunities for subsea cables, such as our Zeus project, which completed this past year.  It is the deepest water connection between the UK and continental Europe. We're working on our metro networks, re-architecting a number of them to increase speed and lower latency. That has also enabled much greater access to on-net and near-net buildings. And we're also doing a lot of work around SD-WAN and NaaS to prepare it for future consumption.
TR: Are there additional routes beyond the list currently being built that Zayo wants to build?  What geographies are of most interest and how would you get there?
AI: When you're in the infrastructure business, there are always additional routes you'd love to get to. We continue to evaluate new routes to build, but our current plan furthers our position as a unique provider and gives us the kind of capacity we need to meet for the foreseeable future. But frankly, M&A continues to be an important part of our value creation playbook. We're looking at a number of potential acquisitions that would also expand our footprint.
TR: In 2022, Zayo acquired QOS and ENA.  Those seem less about footprint and more about filling out the product portfolio.  Is that also a big piece of the M&A picture?
AI: Yes.  We think of it as being about capabilities. Both of those acquisitions gave us some additional capabilities. QOS obviously gave us capabilities around the managed edge, from SD-WAN to SASE. Education Networks of America gave us other managed services specifically tailored for the educational vertical, while also quadrupling the size of our E-rate practice under the federal government.  And while it's not a new acquisition, in the fourth quarter we re-integrated the growing parts of Allstream, which Zayo acquired in 2016 and currently owns and operates.  That added more voice and collaboration functionality that also increased our capabilities overall, both for customers in the mid-market enterprise space but also specifically in the education vertical. We're always looking at acquisitions with the potential to acquire additional capabilities. But I think you can expect that our future acquisitions will be primarily in our core businesses of dark fiber, lit fiber, and IP transit.
TR: What are Zayo's plans for the rest of the Allstream business?  Are there other pieces you might re-integrate?
AI: The legacy part of Allstream remains separate and still operates under the name Allstream.  Most of the products that are left are legacy, declining-growth products. We continue to evaluate opportunities, and there is interest in that business. But I suspect there will be a continued operation of Allstream with some potential spin-outs of certain parts. We want to make sure that what we brought over and reintegrated into Zayo was a) complimentary to our key differentiators, and b) in the growing part of our business. Having little to no declining revenue products and solutions in the Zayo basket is one of the things that really sets us apart from a lot of the competition and gives us a tremendous opportunity to accelerate growth and to innovate as we go. We want to protect that at all costs.
TR: What does the M&A environment look like right now from Zayo's perspective?  Is the sellers' market over now?
AI: There's less money in the markets than there was, and what is available is 10x the cost.  So it's a much more expensive market in which to access capital. We're very fortunate to have two top-notch investors who have extensive access to capital, so we are well positioned to take advantage of opportunities. But for the market overall, it's a little early to tell. Multiples aren't continuing to go up, but they don't seem to be declining very rapidly either. I think we will wait and see, but it all depends on what's happening in the broader macro economy. I think it's safe to say that the cost of capital is going to remain high for a while. How that impacts the operations and then, ultimately, the value of potential acquisition targets we don't quite know yet. We continue to be very aggressive in our M&A planning and evaluation of regional providers, traditional providers, and even non-traditional providers like railroads, utilities, and other owners of fiber assets.
TR: New intercity fiber projects began when the hyperscalers started looking for future capacity and diversity.  Are they still driving the conversation on such buildouts?
AI: I would say it's a combination of things. The hyperscalers remain some of our largest and most significant customers and we continue to help them build out their footprint and connect their data centers.  That market remains very robust and we have a lot of really good partnerships there. But we are also building new routes based on where we think there's going to be demand.  Generally, we like to do that with some anchors on those routes to begin with, but we have also started to do more speculative building than Zayo did historically. As we've matured and optimized, we've built out a capacity-planning capability.  We have a lot of tools to anticipate demand. The hyperscalers are a big part of our customer base and our network expansion, but we do a lot of work with the carriers around fiber to the tower and other backhaul and metro needs and with some of our largest enterprise customers in the finance and media verticals. 
TR: Fiber to the tower was also a space Zayo dove into before it was cool.  Has it remained hot as the 5G rollout continues to drag on?  Is it about depth or breadth currently?
AI: Both.  We are very actively engaged in the rollout of 5G with both the traditional players as well as the new entrants.  We are seeing a combination of densification of markets where we already are, as well as upgrades of towers from 1G to 10G and beyond. Butwe're also doing a fair amount of building into new markets where we haven't been previously.
TR: What's the biggest challenge ahead for Zayo?  For the industry as a whole?
AI: For Zayo itself, I'd say the biggest challenge is that transformations are hard, take-privates are hard. I think we've got the right playbook, the right leadership, the right investors, and the right plan and vision.  But transformations take time, and they take effort.. We're exactly where we want to be, and we're making really good progress.  But we have to continue to transform this business into a scaled, rapidly growing business. For the industry, I don't think there's ever been a better time to be in the communications infrastructure business. But what will be interesting to see in 2023 is the state of the economy — how much is there a slowdown and what does it impact?  Fortunately, while we're not recession-proof, we've got a lot going for us even if the economy slows down because we're a mission-critical bandwidth provider to some of the world's most impactful and growing companies that fuel innovation and transformation. Even in a slower environment, we can continue to grow and provide unique and integral solutions to our customers.
TR: Thank you for talking with Telecom Ramblings!
If you haven't already, please take our Reader Survey! Just 3 questions to help us better understand who is reading Telecom Ramblings so we can serve you better!
Categories:
Fiber Networks
·
Industry Spotlight