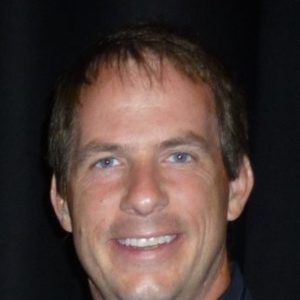 This Industry Viewpoint was authored by Glenn Chagnot, Senior Director of Product Management, Cloud Solutions, Spirent
Communication service providers (CSPs) have big plans for 2023. 5G densification, virtualized radio networks, edge computing, private wireless, and more, it's all on the table. But which projects look poised to make the biggest waves for telecom operators and their customers?
As one of the world's leading providers of network testing and assurance solutions, we tend to get an early preview of where CSPs are putting their energy and investments. Based on conversations with operators around the globe, here are four key trends to watch for this year.   
2023 is the year that service providers flip the switch to cloud-native.
Cloud may be dominating workloads in many industries, but telecom—with the unique performance requirements of CSP networks and the billions of people depending on them—has been slower to make the leap. Behind the scenes though, CSPs have been steadily increasing adoption of virtualization and cloud for several years. 2023 will show just how far they've come on their cloud journeys. This year, cloud-native investments will finally take the lead, as the growth rate for Containerized Networks Functions (CNFs) among CSPs eclipses Virtualized Network Functions (VNFs) for the first time.
Cloud-native network elements bring significant advantages, offering improved performance, resiliency, and agility compared to previous approaches to telecom virtualization. The biggest benefit CSPs anticipate, however, is the ability to elastically scale network resources automatically with demand like any other cloud application, reducing the need for expensive over-provisioning.
The cloud/telco partnerships of the future will be forged this year.
2023 will see the battle for the edge begin to play out in earnest—but don't expect telcos and hyperscalers to be on opposite sides. Instead, the landscape will be dominated by telecom/public cloud partnerships battling other telecom/public cloud partnerships to build the most compelling Multi-Access Edge Computing (MEC) MEC solutions.
Many telcos spent 2022 testing and refining their MEC solutions on different public cloud infrastructures. This year, we will see those experiments become commercial solutions. Look for some telecoms to partner exclusively with one public cloud partner to take their offering forward, while others pursue a multi-cloud approach. As operators progress from cloudifying their own 5G networks, to enterprise private 5G, to Secure Access Service Edge (SASE) and other edge offerings, the cloud/telecom partnerships being created now will have long-lasting implications.
Service providers will ramp up 400G adoption.
Ethernet continues to evolve as network operators require ever bigger, faster interfaces to handle exploding volumes of traffic. In the data center space, many hyperscale cloud providers have already adopted 400-Gigabit Ethernet (400G) to meet this need—with some even deploying 800G technology. This year, look for more service providers to follow the hyperscalers' lead and start deploying 400G, getting a head start over the larger enterprise market.
Most telecoms don't yet face the same demands as the largest hyperscale data centers, but growth in 5G, media, and Internet of Things (IoT) services will spur exponential growth in telecom traffic. To support it, many telcos will decide they can't wait any longer to make the jump to 400G. Across the full Ethernet market—service providers, hyperscalers, and enterprises—analysts expect that more than half of all data center ports globally will be 400G or higher by 2027.
Power consumption will become a topline concern for network operators.
Sustainability is becoming a bigger priority for organizations in every industry—but especially in information and communications technology (ICT). Given the massive technology footprint of large ICT companies, even small improvements in energy consumption and greenhouse emissions can make a huge difference. Telecom is no exception, and we expect CSPs to direct even more focus and investment into these areas in 2023. Many telcos have already announced ambitious sustainability initiatives, seeking to reduce greenhouse emissions and shift to more renewable energy. These efforts will continue this year, as operators seek to hit sustainability targets before regulators impose more onerous mandates.
With recent spikes in energy prices, especially in Europe, power consumption in particular will become a key area of concern. Many organizations, for example are currently conducting trials of cloud-native network applications that use emerging automation solutions to shut down or scale back network components during periods of low use and then spin them back up as needed. In the future, such solutions could have a huge impact, reducing operating expenses (OpEx) as much as 50-75%. Much work remains to be done in this area, but we expect many telcos to shift their thinking on such power-saving initiatives from "nice-to-have" option to business priority.
Looking Ahead
With so much work over the last few years to adopt 5G networks, it can be easy to forget that the most profound telecom transformations are still in their infancy. The world's operators have ambitious plans for Industrial IoT, intelligent edge applications, open radio networks, and other innovations that will reshape the digital landscape. This year, we'll have the privilege of watching CSPs begin turning some of the most interesting ideas into concrete reality.
If you haven't already, please take our Reader Survey! Just 3 questions to help us better understand who is reading Telecom Ramblings so we can serve you better!
Categories:
Cloud Computing
·
Industry Viewpoint
·
Software