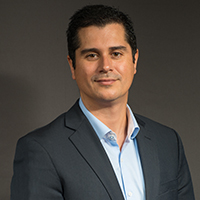 This Industry Viewpoint was authored by Kailem Anderson – Vice President of Portfolio and Engineering for Blue Planet, a division of Ciena
Network engineers and architects commonly used diagrams to visualize their network architecture. However, with the advent of disaggregated networks, 5G, and edge computing, which are designed to deliver dynamic services comprised of virtualized resources that can be placed anywhere in the network, generating an accurate picture of the ever-changing network has become more challenging than ever.
Network diagrams can't be created or updated fast enough to accurately visualize 5G networks. For communication service providers (CSPs) to efficiently plan and operate their networks, a dynamic inventory that visualizes the current state of their physical and virtual resources as well as the end-to-end service topology can be helpful. Dynamic inventory leverages automation to pull together a complete and accurate vision of the network – a single source of truth for streamlining 5G network management and operations.   
The overwhelmingly complex 5G network landscape
Due in part to the shift to remote working since the pandemic, but also because of ever-growing consumer demands for richer digital experiences, wherever they are, there has been a dramatic increase in network demand. To meet these demands, CSPs have invested heavily in the underpinning network and cloud infrastructure.
The advent of 5G will arguably be the biggest enabler of this digital shift. 5G is set to transform industries as disparate as logistics to healthcare, enabling future use cases such as driverless vehicles, remote diagnostics and mobile gaming. The excitement around its use cases however will need to be matched by an equally conscientious and systemic review of how networks are built and managed – particularly given they're made up of a growing number of disaggregated physical, logical and virtual resources.
To accelerate their journey to 5G, CSPs want the ability to easily plan their network buildouts with a clear view of their multi-vendor network resources—from cell site to core. They also require the ability to expand their networks incrementally and cost-efficiently, optimally placing and configuring network resources where capacity demand is the greatest while allowing for flexible adjustment of resources as conditions change.
This operational environment encompasses multiple networks, data, support systems, and processes. Managing all of this manually is not feasible, so telcos are now looking to automation to manage complex networks and improve their operational agility.
Tens of thousands of network slices? Automation is how you support them
To plan and scale buildouts of networks intelligently, CSPs are embarking on their 5G journey with dynamic network and service inventory management. These capabilities will enable them to visualize their nationwide 5G network and flexibly support tens of thousands of dynamic network slices.
Crucially, this has given them the means to unify inventory data from multiple legacy OSS and other data sources. It has also allowed them to use this holistic data to build a service catalog that dynamically validates order requests, and to create service order workflows that facilitate automated slice lifecycle management. 
The result is a far more accurate and comprehensive view of physical resources, including routers and patch panels, virtualized cloud-native functions, plus end-to-end service topology from the cell site to core, allowing much more efficient management of dynamic new services.
Making the lift lighter for architects and engineers
The benefits are clear – dynamic inventory allows CSPs to create innovative new services and react faster to customer demands as the digital revolution ramps up. At the same time, it can take the burden of manually keeping track of network resources away from architecture, engineering, and operations teams.
Kailem Anderson is Vice President of Portfolio and Engineering for Blue Planet, a division of Ciena. His responsibilities include global ownership of Blue Planet's portfolio strategy, direction, development and introduction of new disruptive offerings in the areas of automation, orchestration, analytics, software, SaaS and global services.
If you haven't already, please take our Reader Survey! Just 3 questions to help us better understand who is reading Telecom Ramblings so we can serve you better!
Categories:
Industry Viewpoint
·
SDN
·
Wireless