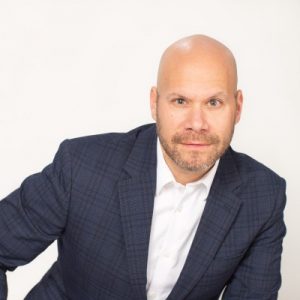 The biggest transformation going on in the enterprise data market today is the shift to Secure Access Service Edge.  The idea behind SASE is to integrate SD-WAN, security, and access together in ways that can support today's hybrid work environments.  With its global network assets, Lumen is in a position to support that shift and recently launched its own SASE offering.  With us today to talk about Lumen's approach to SASE and where he sees the market going is Darren Wolner.  Darren has been with Lumen almost 7 years and has served as Senior Director, Product Management – SASE at Lumen since November 2021.
TR: What is your background and how did you get into SASE at Lumen?
DW: I have been in the global networking and cybersecurity space for 20+ years. I have seen a lot of evolution in the industry, and the proliferation of data and expansion of the threat landscape continues to challenge us. Back in the day when I was cutting my teeth in the industry at UUNet, high-speed commercial dedicated internet was the big deal.  Later we evolved private networking with MPLS based IPVPN. We knew we had to secure the network, so we added global managed firewalls and other forms of advanced security. I have also had some extensive security experience in the public sector, where the federal government and others in the public sector are spending a lot of calories to modernize their infrastructure. I've been at Lumen for the past seven years working on security, strategy, product management, and product development. In the last year that has involved bringing a class-leading SASE platform. 
TR: What are Lumen's plans for addressing the SASE market?
DW: We launched Lumen SASE Solutions at the end of August with multiple software vendors and managed service levels. The combination of SD-WAN networking and security really is a game changer for customers looking for integration and simplicity of complicated networks and security controls. Lumen has one of the most connected networks in the world, built upon a global fiber backbone connecting some 6,000 major metros and hundreds of thousands of on-net buildings. SASE is important because customers today need real-time, high-performance access to the applications that are critical to their business every day, and they need that access from anywhere at any time. This is where the mission of SASE comes in.
TR: How did Lumen approach the introduction of SASE into its portfolio?
DW: Lumen decided to embrace the SASE framework because we have always believed that customers are looking for integration and simplification of networking and security making it simpler to purchase these solutions.  We currently have SD-WAN offerings in the market today. Working with various hardware and software partners, we've had a lot of success with our SD-WAN services.  We also have a comprehensive security portfolio, using a combination of software and people to solve industry security problems that our customers have. We saw SASE as an opportunity to take these two things that we're really experienced and skilled at and to take it to the next level. And to differentiate ourselves in the market we choose to do things a little differently.  We've delivered SASE on an all-new, all-digital platform. Through Lumen's all-new Marketplace and Lumen SASE manager, customers can learn about what we have to offer, make purchasing decisions, and operate these services, all with complete control over their experience in a 100% digital manner.
TR: Which flavors of SASE technology did you choose to employ?
DW: Our approach is multi-vendor in nature from an ecosystem perspective. With SASE, as the framework is designed today, you are taking SD-WAN and a security stack from a single vendor and offering customers a very integrated solution. That's the approach that we took right out the gate with Fortinet and VMWare.  In the near future we plan to announce more partners. We're working closely with a couple of other software providers to bring them quickly onto our platform.  We want to use the latest and greatest software partners out there, and through our code development we automate the way that Lumen and our customers interact with them to make the user experience very smooth for our customers. We give customers flexibility through the digital platform to have a great user experience. All of our vendors have been very willing to jump into the boat with us because really we're putting out something that offers our customers a better overall experience.
TR: What kind of traction have you been seeing in the market so far?
DW: So far traction has been really good. We have small to large customers across many different verticals that have decided to jump on board and take the journey with us.  The beauty of SASE is that customers of all sizes can find a solution within our offering. As we have built out this service, we have come to realize that our customers are on a journey and each needs to move at their own pace. So we wanted to build the platform with the flexibility to consume the service as they need it. I don't expect customers to just rip out what they have and replace it, that's not the reality of how things work. A customer might want to replace a few sites at a time, or to leverage some cloud-based security technology to tide them over until they make decisions elsewhere across their infrastructure.  Because of our digital approach, Lumen is able to accommodate those changes as the customer feels comfortable making them. Flexibility is key and enables us to get a wide array of customers interested in our solution.
TR: Which type of customer journey are you seeing most of in the market, rip and replace or gradual transition?
DW: I'm seeing a mix, which delights me. We are allowing customers to take that journey at their own pace, and not chasing away customers who want to dip their toe in. If they want their transformation to go at a certain pace, we can help now.
TR: How mature are today's SASE implementations?  Are there features you'd like to see?
DW: When you look under the hood of what SASE is able to provide, the discrete products that fall under the umbrella of the framework are products that have been here for a while, like SD-WAN and security services.  It's the digital and cloud delivery, integration, and flexibility of those established services that I think customers are going to continue to be attracted to. That said, it is still early days for SASE in general, and in terms of evolution we're at SASE 1.0. We're going to continue to enhance our service with new features and functionality. For security, the threat landscape is continuously evolving, of course. I think we're going to see more services added to the security stack. I think that the way the products are delivered and what integration looks like is going to evolve and change. I also think that how we choose different software partners and put together complete solutions is going to continue to change. As the technology continues to evolve, we'll be there to help our customers adapt it to their needs.
TR: How ready do you find customers to be to transition to a SASE platform?  How much education do you need to do to get them there?
DW: I do think customers need to continuously be educated, and providers need to help.  When customers visit us on our marketplace, we help them learn about the technology with outcome-based solutions. We help them determine which software provider makes the most sense for them and why. We want to be a partner sitting right next to the customer, making sure that they are getting the type of experience that drives the outcome that they're looking for. It is really an advantage to go with a provider that understands what types of outcomes you're looking for and can do the hand holding, if needed, for customers to make knowledgeable decisions.
TR: How important is it for Lumen's SASE approach to have ownership of the underlying fiber assets?
DW: I think there are definitely inherent advantages in having access to one of the world's most connected networks.  We can also leverage the edge networking investments Lumen has made to help customers move applications wherever they need them to operate most optimally. And we have tied together our assets to ensure an optimal and high performance experience. But the way we've designed our platform, we can also sell SASE over the top. While we're always happy to provide the network access, customers are still going to get that all-digital experience regardless.
TR: How quickly do you think that SASE adoption will move?
DW: I definitely think we're going to see wider adoption within the next two to five years. We view SASE as an extremely important part of Lumen's future and we're betting big on it.
TR: What shifts are we seeing in the security threat environment currently?
DW: It is continually evolving. It feels like every time we find a way to meet and defeat a new security challenge, there is a new attack strategy right around the corner, and the attacks are getting more sophisticated. The challenge that we're having now as an industry is that the walled garden of a corporate network/intranet is no more. The threat landscape extends all the way out to the end user regardless of how they access the network.  When you have employees for corporations that want to work anywhere and have access to any application at any time, there's really no boundary on where they can be attacked. The pandemic has forced companies to work differently and from anywhere, and this is now the new normal.  So we now have to protect a lot more than just the corporate network, therefor, solutions like SASE have become really important to all enterprises.
TR: Thank you for talking with Telecom Ramblings!
If you haven't already, please take our Reader Survey! Just 3 questions to help us better understand who is reading Telecom Ramblings so we can serve you better!
Categories:
Cloud Computing
·
Industry Spotlight
·
Managed Services
·
SDN