By Sergio Bea, vice president of global enterprise and channels, Accedian
Even as cyber-attacks increase and network infrastructure grows more complex, IT, network and cybersecurity teams are expected to deliver better customer experience with fewer resources and are charged with more responsibilities around their organization's resiliency.
However, network teams and security teams are often siloed away from one another, presenting an immediate roadblock to delivering an uninterrupted customer experience. There is a lack of both real-time visibility into diverse data sources and a unified view of security and performance levels needed to support service level agreements (SLAs).  
Proposing SLAs based on system availability is easy enough to achieve. But guaranteeing SLAs at a service performance level to deliver seamless end user experience is an entirely different matter. If you don't deliver on this promise, your customers will suffer – and no service provider wants that.
So, how do you ensure you're truly delivering what you've promised? What service providers need is actionable guidance on how they can ensure they are meeting their network SLAs as well as using it to their competitive advantage.
Assurance has taken on greater significance
As digital transformation has accelerated in the business world, the assurance problem has become more obvious. Many enterprises that used to have their own resources and data on-premises have moved most or all of their workloads to the cloud. They're using SaaS applications from multiple vendors, and they're essentially giving away control to third parties. And, because applications have evolved so much – and are very sensitive to latency and availability of bandwidth – more issues can arise.
The major challenges of SLA assurance
For customers, one of the biggest challenges is that they must take what their service provider is telling them at face value; they don't really have a way to police or monitor what they're receiving as a service. And when they do experience issues, they normally realize it because their own customers are complaining, and that's when they'll turn back to their service providers. However, it can be difficult to prove that the problem is with the service provider and the end-result is longer delays or more downtime. Transparency can be a major challenge.
For service providers, they typically have every intention of upholding whatever service level agreements they establish with new clients. However, downtime, performance degradations and outages are a reality of life, and when something goes wrong, service providers can't always maintain their SLAs. Enterprise customers who depend on reliable and consistent performance from their mission-critical applications may suffer as a result. It might also be detrimental to the service provider, whose reputation is at stake.
Since the pandemic began, performance degradations have begun to have even more significant consequences. Many U.S. businesses experience network brownouts – some several times a week, and some daily. There has been an increase in end-user complaints due to performance degradations, slowdowns and network congestion that affect application performance. These brownouts impair productivity and require IT staff to spend additional time trying to identify and correct service degradations.
A PwC survey found that, worldwide, 32% of customers would stop doing business with a brand they love after just one bad experience. That means service providers need to find new ways to meet or exceed their SLAs and offer additional services that will give customers greater confidence in their choice of provider.
What a lot of this comes down to is transparency. Many service providers today provide portals to their customers, but full transparency isn't necessarily the norm. Being able to provide more transparency can actually be a competitive differentiator for service providers; otherwise, for customers, the services they're receiving and what they are paying for can be something of a black box.
Guaranteeing SLAs at a service performance level
One step service providers can take is to monetize the SLA assurance value. Customers will likely welcome the option of paying a premium for guaranteed performance. That's a competitive differentiator from other service providers who just give a customer an SLA on a contract and deal with the fines that result if it's proved there was an SLA assurance breach. Not only can this keep you accountable, but it builds trust with the customer when the expectations are met.
Another step for service providers is to monetize transparency by offering customer-specific portals showing the agreed-upon key performance indicators (KPIs) for any given service. It's additional visibility and service assurance "as a service" that customers can purchase. Enterprises can justify paying a premium by decommissioning their internal monitoring tools.
However, you can't monetize what you can't measure; you need to have total visibility into your own network. This is where a network and application performance monitoring (NAPM) solution comes in handy. A robust NAPM provides dashboards for reporting and analytics to glean insights from, both at the microsecond-level and the comprehensive network level. This gives the service provider end-to-end network, application and service performance visibility and data granularity, as well as enabling better detection of performance issues. The service provider can then offer these benefits to customers.
Creating a competitive advantage
Measuring up to SLAs can be tricky, and both service providers and businesses stand to lose significantly if they are not routinely enforced. Performance degradations are not acceptable even when they don't violate SLAs, especially if they occur frequently or even every day. It's not good business practice, and customers these days are quick to drop a provider they've had a bad experience with.
Monetizing SLA assurance value and transparency as services – once you have proper visibility into your network – gives your customers confidence that they are getting everything they paid for. Offering these options will strengthen your reputation and give you the peace and pride that come from knowing you are fulfilling or exceeding your SLAs.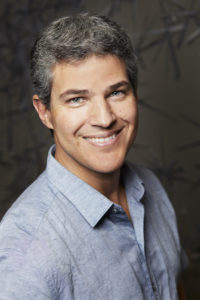 About the author
As vice president of global enterprise and channels, Sergio Bea draws on more than two decades of telecom industry experience in his role directing Accedian's enterprise and global channel strategy. He has worked for Fortune 500 global corporations in key strategic roles throughout his career, with prior roles across various disciplines including sales, business development, strategy, consulting, and services. 
Before joining Accedian, Sergio led the development and implementation of Viavi Solutions' channel strategy and managed the NPMD business. Previous leadership roles also include North America and Latin America channel program at Ciena, management positions at Nortel Networks, and Accenture consulting in Argentina. 
Sergio holds a bachelor's degree in economics from Universidad de Belgrano, a master's degree in economics from Instituto Torcuato Di Tella, and received the prestigious Channel Chief Award from CRN for the past five years in a row—from 2016 to 2020. 
If you haven't already, please take our Reader Survey! Just 3 questions to help us better understand who is reading Telecom Ramblings so we can serve you better!
Categories:
Industry Viewpoint
·
Software