This Industry Spotlight was authored by Melissa Morgan, Head of Product Marketing at Sitetracker

Reviewing potential sites for selection, sourcing equipment amid supply-chain bottlenecks, managing in-house and contractor labor, dealing with permitting, and a whole lot more: Installing a single 5G site represents a formidable management challenge. Now try it with thousands of sites across vast geographies as 5G rolls out at a torrid pace.
Spreadsheets, simple tools for project management, and legacy systems aren't up to the challenge of deploying 5G sites at speed and scale. Fortunately, a new breed of software is: deployment operations management solutions.
These cloud-based systems combine project, site, and asset management capabilities across millions of distributed locations and offer dedicated capabilities such as project templates, sophisticated dashboards and reporting, a contractor portal, forms, and offline mobile apps for technicians in the field. They standardize highly repeatable workflows while localizing for specific jurisdictions and sites based on permitting needs, priority, materials required, and other factors.
These solutions come with enough features that it can be hard to distinguish what's crucial from what's useful. Here's a brief guide to five of the most indispensable capabilities when it comes to 5G deployment.

1. Templatization and standardization
Every 5G upgrade or installation has its unique requirements based on location, jurisdiction, contractor availability, fiber connectivity, and other factors. But the work also has its cookie-cutter aspects in which standardization of repeatable processes and workflows along industry-wide and organization-specific best practices cuts redundancy, avoids mistakes, and speeds the pace of work.
The templates in deployment operations management solutions provide for site-specific as well as technology-specific standardization (among many examples, providing for separate best-practice templates for small cells versus standard tower builds). That speeds the pace of work, shortens job timelines, and lets field technicians and project managers focus their energies on the variable – and hence riskier from a time-and-money perspective – aspects of a given project.
Against a backdrop of skilled-labor shortages, these systems' ability to speed the pace of projects through such efficiencies – as well as place scarce resources at the right place at the right time – is increasingly vital. Another labor-related benefit of templatization is that the standardized processes they model embed industry and organizational knowledge into automated workflows that empower less-experienced staff and allow project managers to do more projects in less time compared to older tools. The result is a de-facto multiplier effect with respect to labor, and the rapid empowerment of staff also boosts retention.
2. Fiber management
One benefit of deployment operations management solutions is that they can handle many different types of projects across the telecom ecosystem. There is no wireless without wireline backhaul, and now fiber fronthaul is also likely to be the future for the dense mesh of 5G small cells. Not only are you managing different milestones and equipment, but you are introducing different contractors into the mix and handling permitting.
Best-of-breed deployment operations management solutions provide templates and other functionality designed to integrate fiber planning, installation, and testing into the 5G project workflow at individual sites and across the entire buildout.
3. Complete visibility
Being cloud-based, deployment operations management solutions let users from field technicians to top management access the data they are authorized to view in real-time. This includes spreadsheet-like trackers to manage a high volume of data at once and contractor portals that extend project visibility beyond the four walls of your company. That visibility can translate into enhanced vendor and contractor networks that improve collaboration and efficiency, further speeding rollouts.
These secure platforms manage site candidates, approvals, and drawings, and they match deployment assets with job sites to ensure that equipment is where it needs to be, when it needs to be there. They centralize permitting workflows from submission to final approval. Maps, schedules, notes, digital-twin information, and all other documents related to a 5G deployment reside in the system and are available within a few keystrokes – as opposed to being scattered about various systems and contractor laptops. That, in turn, makes a big difference when it's time for closeout.

4. Financial and document management
Deploying 5G at speed and scale while keeping costs in check and preserving margins requires the efficient management of costs and resources at high volume. Having a centralized approach to managing and forecasting project costs that is integrated with ERP systems can help ensure that data is always accurate and highly visible in real-time.
These systems also securely collect, store, and generate documents and images associated with 5G sites in the cloud, enabling faster closeout and shorter time-to-revenue. Security is a major consideration here. Whether it's the macro tower along a rural interstate, a stealth site on a suburban church steeple, or the small cell on a downtown light pole, every 5G network site is a piece of critical communications infrastructure. The tools used to manage the data, markup and store documents, and integrate with the ERP should reflect the sensitive nature of the infrastructure they support.
Usability matters here. These systems meet users where they work and make their jobs easier. They enable quick, seamless document generation directly from the project, including all relevant images and information. Also, even the most secure system becomes a liability if users work around it because it's a hassle to use or maintain. The best deployment operations management solutions deliver the same type of performance one expects of the networks they help maintain.

5. Machine learning and AI
Cloud-based deployment operations management systems amass data over time–opening the door to machine learning and advanced analytics in ways legacy systems cannot match. They can help forecast project milestones and overall completion times based on the analyses of inputs from project managers, contractors, jurisdictions, and market conditions. Analytics deliver insights through tailored reports and dashboards, further improving project cycle times and field performance.
A simple example is applying artificial intelligence to the historical permitting-time duration of various municipalities, counties, or other jurisdictions and automatically adjusting project timelines based on that. AI can also help managers prioritize overall project sequences (that is, which 5G site to deploy when) based on projected completion times, which can improve cash flow.
Bigger picture, machine-learning capabilities should be a key consideration. Without AI and advanced analytics, you're foregoing a key, rapidly evolving benefit of cloud-based systems – and a golden opportunity to make your business run better – and set you apart from your competitors.
New challenges, new solutions
Deployment operations management solutions are essential in exploiting vast opportunities – and overcoming the many challenges –as the telecommunications industry races to keep up with 5G demand. The power of these systems derives from having one data model in the cloud that delivers a clear view of your business. Having one holistic system to manage sites, assets, field work and collaboration, finance, and other functions brings clearer visibility into operations, more efficient deployments, and a quicker path to business growth than possible with the tools of yesterday.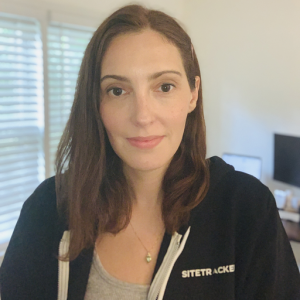 Melissa Morgan is Head of Product Marketing at Sitetracker. https://www.sitetracker.com/ ​​​
If you haven't already, please take our Reader Survey! Just 3 questions to help us better understand who is reading Telecom Ramblings so we can serve you better!
Categories:
Cloud Computing
·
Industry Viewpoint
·
Software