This Industry Viewpoint was authored by Ellen Velickovska, Co-Founder & Managing director at telXira
With the development of simple, effective and reliable application-to-person (A2P) SMS messaging services, there is a significant opportunity for enterprises to improve communications with their customers.
For service providers, business messaging can create a new road to success. With more enterprises searching for an expert partner and messaging platform, there is an opportunity for service providers to expand their knowledge and solutions set to match their enterprise customers' demands.
Verified Market Research valued the A2P SMS Market at almost $74.4 billion in 2021. This is projected to reach over $111 billion by 2030.
Engaging with end users through their preferred communication channel is a huge value-add for businesses. However, it can be difficult without the right resources.
Demands are also growing for various messaging use cases, such as two-factor authentication (2FA) to safely access platforms, as well as other application-to-person (A2P) communications such as marketing and promotions as more businesses seek to communicate more efficiently with their customers. Customers and businesses alike are also turning to person-to-application (P2A) messaging, which offers exciting opportunities using Artificial Intelligence and Chat Bots. This is adding pressure onto enterprises to transform their communications, and service providers to enter the market before competitors.
An intelligent and user-friendly platform can make it easy for service providers to enter the business messaging market and meet their enterprise customers' evolving demands.
Overcoming Barriers to Growth
To boost engagement, increase security and improve customer relationships cost-efficiently, enterprises must alter how they communicate with their customers.
Enterprises should diversify their communication methods beyond just email, and incorporate SMS to enhance customer experience, improve marketing initiatives, and advance security using 2FA.
Business messaging shouldn't be difficult, but without the right messaging partner and platform, it can cause challenges. It is important for service providers to gain all the tools and expertise needed to support enterprise customers and enter the market with expert support end-to-end.
A Seamless Strategy with SMS
A solid SMS strategy can maximise enterprises' marketing efforts by increasing open rates and engagement in comparison to email. In fact, Gartner found that SMS can produce open rates as high as 98%, compared to just 20% for email.
Service providers have the opportunity to grow their expertise and make messaging simple for any enterprise customer. With an expert partner, approach and comprehensive platform, service providers can further their understanding of business messaging and grow in a fast-paced market.
For enterprises, it enables them to better engage with their consumers, and transform their business to match a new era of communications. As well as improving marketing campaigns and customer experience, it can also heighten security when using 2FA for customers logging into apps and services.
With a seamless SMS strategy, service providers can help enterprise customers to gain a range of benefits including:
Improved Marketing Efforts – SMS often produces far better results than other channels, which can increase the effectiveness of marketing initiatives, and in turn, ROI. It offers a simple and direct way to send important information to customers' mobiles, which for many, is their most used device.
Client Data Protection – SMS for 2FA is essential for enhancing security and providing clients with the peace of mind that their data is secure. This will also play a key role in developing a secure and trusted brand image.
Boosted Customer Loyalty – Building a loyal customer base is easier when you communicate with them via their preferred channel. SMS Comparison found that 9 out of 10 consumers would like to communicate with businesses via SMS, making it a key channel for growing engagement.
Enhanced Customer Experiences – Throughout the whole customer journey, SMS campaigns can offer useful communications for various use cases. SMS offers a fantastic approach for improving ROI and enhancing customer experiences end-to-end.
With a partner that is committed to making the move to business messaging simple, smooth, and effective with round-the-clock support, service providers and enterprises can take their business to the next level.
Communications Fit for the Future
Service providers must continually adapt their solutions and strategies with the insights and intelligence necessary to succeed, regardless of the direction the market takes. They need to be prepared to pivot their business according to the growing demands from end-users and enterprises alike.
Enterprises can deliver new experiences, create competitive advantages and explore the growing opportunities across different communications channels with a messaging partner by their side. Once SMS has been mastered, other messaging channels can be explored to create an omni-channel approach with fluid communications across platforms. Service providers can help enterprise customers to easily manage and grow their customer relationships with visibility, transparency and full control over their messaging services.
With a solid SMS strategy, service providers and enterprises can expand their businesses with new levels of security, efficiency, engagement and long-term success.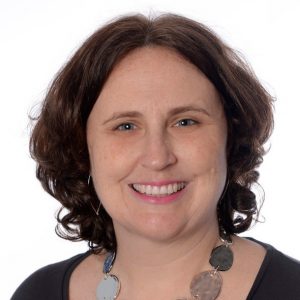 Ellen Velickovska
Co-Founder & Managing Director at telXira
Ellen Velickovska is the Co-Founder and Managing Director of Swiss business messaging solutions and consultancy provider, telXira. Ellen's unique goal in co-founding telXira in 2013 was to challenge the status quo in the business messaging market and provide user-centric solutions that are delivered with customer service end-to-end.
Backed by over 20 years of telecom industry experience, she has led a talented and dedicated team of professionals to solve complex customer challenges with customer-focused solutions. Ellen played a key role in designing a platform that is intuitive and user-friendly in the way it delivers, manages and optimises business messaging for enterprises and service providers.
If you haven't already, please take our Reader Survey! Just 3 questions to help us better understand who is reading Telecom Ramblings so we can serve you better!
Categories:
Industry Viewpoint
·
VoIP