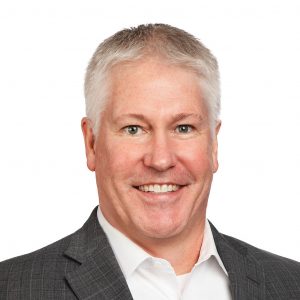 This Industry Viewpoint was authored by Greg Elliott, VP of 1623 Farnam
Over the past couple of years, discussions around how 5G networks will influence entertainment, and specifically the music industry, largely centered around the ins and outs of virtual events. This was for good reason: crowd limit mandates and quarantine restrictions made live concerts disappear. Instead, artists performed streaming shows and festivals through online platforms. In regard to testing the limits of 5G networks, the best examples were found in live virtual concerts for massive audiences powered by gaming engines. Although the future of concerts will indeed involve virtual and hybrid streaming to audiences at home, live events are beginning a cautious comeback. What does the future of live show technology look like for those attending a concert? How about those who make money by hosting concerts? And, perhaps most importantly, what does that future mean for those bringing 5G to the edge?
What The Future Looks Like for Venues and Concert-Goers
One way technology is changing the way listeners will experience live concerts is through the look and feel of the stage show itself. Lighting rigs and smoke machines are giving way to immersive screen and projection systems that are introducing augmented reality to a new generation of concert attendees. For instance, performers at last year's 5G Courtside Concert Series appeared within a moving environment of animations and graphics that were responsive to the artist's movements. Though the concert series didn't have an in-person audience this time, as XR and hologram concert technology developments it will only become more prominent in live shows.
Another way concerts will be enhanced by network technology is by enabling musicians to collaborate in real time with other musicians located off site. At an experiment called the 5G Festival a vocalist, bass player, guitarist, and keyboardist performed in a concert hall while the band's drummer and second vocalist were located in a studio 60 miles away—playing synchronously and able to see and interact with each other. In another example, when a small Italian orchestra supplemented their performance with live, off-venue saxophonists performing in various locations throughout the city they called it Europe's first itinerant concert.
There are other, more interactive developments on the way too. For instance, some concert technology focused on personalized audio will connect the venue's soundboard to a phone app. So, with headphones a listener can choose to set their own sound mix honed in on specific instruments and microphones on stage. The same idea is also being applied to cameras in the venue, where listeners can access multiple camera angles of their choosing. A recent deal between Verizon and concert giant Live Nation also shows how concert-goers will be able to stream, share, and upload videos and photos live from the concert at 5G speeds — and a taste of what that may look like was already on display this month. New York's Governor's Ball is one of the country's premier music festivals, and this year's edition featured a collaboration between Verizon and Snapchat showcasing local 5G possibilities. Using the app on their mobile devices, festival audiences could interact with the stage and each other in fun and collaborative new ways using an augmented reality capability designed specifically for the venue.
Technology in concert venues will affect elements that aren't strictly music-related as well, as everything from ordering drinks to finding a parking space is fair game for connectivity-based enhancements. For instance, some predict widespread implementation of contactless ticketing and other in-venue transactions. Others are looking at augmented reality indoor wayfinding services and digital maps to help concert-goers navigate venues. Still, others are experimenting with how 5G can help with concert security.
What the Future of Concerts Means for Networks
These amazing concert technologies, of course, depend on strong network support. For instance, those involved with the 5G Festival and the personalized audio technology mentioned above talk about technical bandwidth problems as front-of-mind obstacles. The solutions may not be small in scale, either. Las Vegas' new Allegiant Stadium can give a glimpse into what kind of in-venue connectivity is required for some of this technology to work at scale: 227 miles of fiber, 284 miles of copper, and 1,700 managed Wi-Fi access points.
Future concert use cases are a challenging stretch for 5G networks at the edge. Although they mostly only require low-band frequency, realizing the high-tech concert environments described above will test 5G networks in one particular aspect of the 5G triangle: high reliability with low latency. For interactive concert experiences, these applications demand expectations for real-time data speed that are typically handled at the edge. They also require downtime that is essentially zero, as smooth and uninterrupted transference is the only reason for the existence of the application in the first place.
Concert use cases also demonstrate the largest elephant in the room when it comes to 5G—namely that logistical challenges for telecom manufacturers and network providers in the areas of allocation, investment, and deployment means 5G remains unavailable in many venues. Some concert locales may choose to experiment with next generation concert technology, anyway, using existing telco infrastructure while 5G slowly advances. This could take the form of multi-access edge compute or mobile edge cloud setups using methods like 4G LTE and fiber for access.
Music venues create a way for industry professionals to rethink what the edge really means. The goal of the edge is to reduce the distance between endpoints, but where does the edge of a network actually reside? Typically, for peering or public cloud purposes, the edge exists essentially where compute is happening outside of a major centralized data center. In the minds of many network operators, extending the edge of the network means building infrastructure that reaches smaller municipalities and rural areas. However, with concert use cases, we need to reconsider. Could the edge just be a particular concert hall? If the people you want to serve are in a music venue and the network needs to be as close to them as possible, maybe it's time for a narrower, more precise view of what the 5G edge truly is. We can see the way things may be going with the recent partnership between Microsoft and AT&T to create private, localized 5G edge networks.
For artists, audiences, and venues, technology makes the promise of the music concert of tomorrow bold and exciting. 5G is capable, but it's up to those in charge of networks to push 5G to the places where concerts happen, which may require a new way of thinking about what the definition of the edge really means.
If you haven't already, please take our Reader Survey! Just 3 questions to help us better understand who is reading Telecom Ramblings so we can serve you better!
Categories:
Industry Viewpoint
·
Wireless